Read the webinar transcript (coming soon)
Download the accessible PowerPoint
Watch the webinar on YouTube with live embedded captions
Employer engagement is a critical part of a robust and effective workforce development system. Crossing the cultural and communications divide between the worlds of work and disability is critical for expanding job opportunities for people with disabilities. The great state of Iowa has been at the forefront of outreach work to educate business partners on the bottom-line benefits of hiring more and more people with disabilities.
Watch this webinar to learn how Iowa's Vocational Rehabilitation system has built up a robust network of business partnerships with Kwik-Trip and other diverse firms. Our guests also spoke about the unique challenges of meeting the workforce training needs of youth with disabilities in rural Iowa.
About Our Speakers
Michelle Krefft is the Director of Business Relations for Iowa Vocational Rehabilitation Services. She works closely with our business partners to recognize the success that comes with a diverse workforce including persons with disabilities. Michelle works with local and regional Iowa businesses to solve hiring and retention difficulties by identifying barriers and problem-solving. She is the chair of the EDRN (Employment Disability Resource Network), sits on the Diversity and inclusion Counsel with the Greater Des Moines Partnership, represents IVRS on the National Employment Team and is on the Sector Partnership Leadership Council of Iowa. Prior to her position as a Resource Manager, Michelle was a counselor in the Mason City IVRS office. While working in Mason City, Michelle accomplished lofty goals by earning the most successful outcomes in the state for several years in a row. She did this by matching Iowans with disabilities to the needs of IVRS business partners. She was also the recipient of the Iowa Rehabilitation Association job placement award and the National Rehabilitation Association placement award. She has also been recognized for her partnership through several awards with several Chamber of Commerce offices. Michelle received her Master's Degree in Rehabilitation Counseling from Drake University.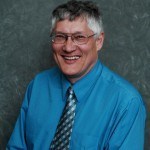 David Mitchell was named Administrator for IVRS in May 2011. Mitchell had spent 11 years at IVRS prior to this selection, serving as Assistant Bureau Chief, Administrative Consultant, and Supervisor for the East Central Area Office. Mitchell has extensive experience in working to improve the lives of Iowans with disabilities. Prior to joining IVRS, Mitchell worked in rehabilitation services in Iowa for nearly 20 years, serving as a community services administrator, rehabilitation consultant, branch manager, and vocational counselor. A member of the Iowa Rehabilitation Association, Mitchell is a past president and current member of the National Rehabilitation Association. He is also a past member of the Iowa Association of Service Providers in Private Rehabilitation and the Central Iowa Job Placement Network. Mitchell received his Masters Degree in Counseling and Personnel Services from Drake University and his Bachelors Degree in Social Work and Industrial Administration from Iowa State University. He also is a Certified Rehabilitation Counselor (CRC) through the Commission on Rehabilitation Counselor Certification. Mitchell received the Distinguished Service Award from the Region VII of the Rehabilitation Services Administration, and the College of Education Alumni of the Year Award from Drake University in 2005. He also received the Iowa Golden Dome Award for Leader of the Year and the Bill Donohue Memorial Award in recognition of his outstanding work in the placement of Iowans with disabilities in the workforce.