With one-in-five people having a disability in the U.S. today, the lack of representation – less than one percent in children's television – means that millions of children are unable to see themselves in media today. Furthermore, when representation exists, a great deal of disability representation on screen is of white males. By introducing a female Black character who uses a wheelchair, Disney Junior's Firebuds, which premiered Sept. 21 on Disney Channel, Disney Junior, and Disney+, is ensuring that a population, which is often overlooked, is represented.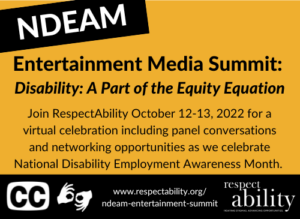 Set in a fantastical world where talking vehicles live, work, and play with the humans who drive them, Lauren "Lolo" Spencer, who has muscular dystrophy, voices Jazmyn 'Jazzy' Jones, a young Black girl with spina bifida. Jazzy's older brother Jayden is part of a group of first responder friends who help others in their community. Throughout the series, Jazzy is included in a variety of ways as Jayden's younger sister, who drives a combination wheelchair and automobile.
Watch Lolo Spencer and series creator and executive producer Craig Gerber have a conversation with RespectAbility's Lauren Appelbaum and Vanni Le, who worked with the team to ensure authentic disability representation in Jazzy and other characters featured throughout the fictional towns of Gearbox Grove and nearby Motopolis where the series takes place.
Speaker Bios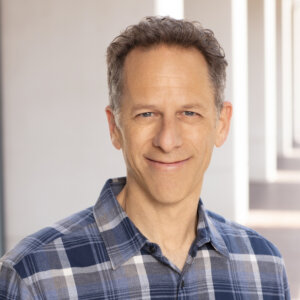 Emmy® Award winner Craig Gerber is creator and executive producer of Disney Branded Television's upcoming animated series "Firebuds," about a team of young kids, who are the children of first responders, and their talking vehicle sidekicks as they embark on adventures together and learn what it truly means to be a hero.
He is also creator/executive producer of Disney's "Elena of Avalor," which follows Princess Elena, Disney's first princess inspired by diverse Latin cultures and folklore. Gerber received his second Emmy Award for Outstanding Writing in a Preschool Animated Program for his work on the series.
Gerber also developed and served as executive producer of Disney Junior's hit award-winning animated series "Sofia the First," for which he won an Emmy Award for writing the series' theme song. He has also co-authored many of the "Sofia the First" storybooks.
Gerber has also written for the Disney Fairies film franchise. His prior work includes writing screenplays for Rogue Pictures, Radar Pictures and Intrepid Films.
A graduate of the University of Southern California's School of Cinema-Television, Gerber's career took off after participating in a screenwriting showcase at the university that led to a major Hollywood studio optioning the first script he had ever written. Gerber is also an award-winning short film director whose comedic short "Hang Time" won Best Narrative Short at the Sonoma Valley Film Festival and Best Digital Short at the Sedona Film Festival in 2003.
Originally from New York City, Gerber currently resides in Los Angeles with his wife and three young sons, Miles, Desmond and Beau.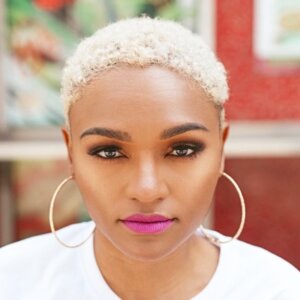 Actress, model, content creator, and public speaker Lauren "Lolo" Spencer voices the role of Jazmyn "Jazzy" Jones in Disney Branded Television's animated series "Firebuds," about a team of young kids, who are the children of first responders, and their talking vehicle sidekicks.
Best known for her starring role as Jocelyn in HBO Max's "Sex Lives of College Girls," Spencer is a disability advocate. Through her widely popular YouTube channel, Sitting Pretty, she showcases her individual experiences, challenges and stories as a person who was diagnosed with muscular dystrophy.
Her other acting credits include her portrayal of Tracy Holmes in the critically acclaimed John Cassavetes Award-winning film "Give Me Liberty," which premiered both at the Sundance and Cannes Film Festivals. Additionally, Spencer has also modeled for Tommy Hilfiger's and Zappos' adaptive fashion lines.
Born in Stockton, California, Spencer currently resides in Los Angeles.