Lessons from the 2020 Election for approximately 38 million Voters with Disabilities.

Read transcript
Download PowerPoint
Amid a global pandemic, fierce civil strife and a major economic crisis, millions of Americans safely and securely cast their ballots in 2020. More than in any previous election, the disability community was engaged, active, and made their voices heard. What lessons need to be learned from this election? How did expanded mail and absentee voting options help people with disabilities? What barriers still keep members of America's largest minority community from casting their ballots? How did COVID-19 change the electoral landscape?
These are some of the critical questions answered by the groundbreaking work of Professors Lisa Schur and Douglas Kruse of the Rutgers Program for Disability Research. Professors Schur and Kruse joined RespectAbility for a special webinar reflecting on what their research shows and how future elections can be more inclusive. This webinar reflected on research recently published by the U.S. Election Assistance Commission (EAC) and identified key topics for future disability advocacy.
Speaker Bios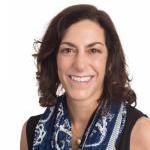 Lisa A. Schur, Ph.D., is a Director of the Program for Disability Research at Rutgers University. Professor Schur focuses on disability issues in employment and labor law, particularly the Americans with Disabilities Act and its relationship to other laws and social policies. She also studies alternative work arrangements such as contingent work, and the connections between workplace experiences and political participation. Her work has appeared in the Industrial and Labor Relations Review, Social Science Quarterly, Political Research Quarterly, Industrial Relations and other journals.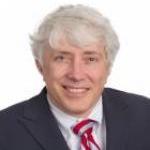 Douglas L. Kruse, Ph.D., is the Associate Director of Institute for the Study of Employee Ownership and Profit Sharing and a Director of the Program for Disability Research at Rutgers University. Doug Kruse has a Ph.D. in Economics from Harvard University. He conducts econometric studies on employee ownership, profit sharing, disability, worker displacement, pensions, and wage differentials. He has published over 100 scholarly papers, including articles in peer-reviewed journals such as Industrial and Labor Relations Review, Economic Journal, Human Resource Management, Monthly Labor Review, and Industrial Relations. He has testified four times before Congress on his economic research, and conducted several studies for the U.S. Department of Labor and for the U.S. Department of Education's National Institute on Disability and Rehabilitation Research. Professor Kruse served as Senior Economist at the White House Council of Economic Advisers in 2013-2014. He is also a Research Associate with the National Bureau of Economic Research (Cambridge, MA), a Research Fellow at IZA – The Institute for the Study of Labor (Bonn, Germany), an editor of British Journal of Industrial Relations, was appointed to New Jersey's State Rehabilitation Council, the President's Committee on Employment of People with Disabilities, and New Jersey Governor Phil Murphy's transition team.