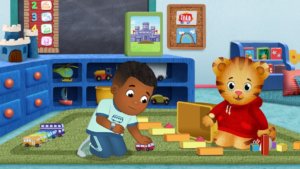 With one-in-five people having a disability in the U.S. today, the lack of representation – less than one percent in children's television – means that millions of children are unable to see themselves in media today. Furthermore, when representation exists, almost all representation of autism on screen is of white males. By introducing a new character who is both autistic and Black, Daniel Tiger's Neighborhood is ensuring that a population, which is often overlooked, is represented. The show authentically cast Israel Thomas-Bruce, who was diagnosed with autism when he was four years old, as Max. "It was exciting to play Max because it gave me the opportunity to help shed light on children living with autism," Thomas-Bruce said. "I am excited to know that another child can see Max on TV and see himself being represented. I felt at ease playing Max because it didn't feel like I was pretending. I also like that Max looks like me." Learn how the character of Max offers an authentic representation of Autism for children and adult audiences alike.
Speaker Bios
Wes Dotson, Consultant, Daniel Tiger's Neighborhood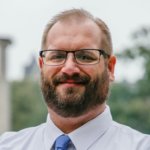 Wes Dotson is an Associate Professor in the Special Education Department in the College of Education at the University of Missouri and the Director of Applied Behavioral Intervention Services at the Thompson Center for Autism & Neurodevelopmental Disorders. After earning his Ph.D. in Behavioral Psychology in 2010 from the University of Kansas, he spent ten years at Texas Tech University and the Burkhart Center for Autism before coming to Columbia. He has been a BCBA since 2008. He has spent over 19 years in special education and clinical practice, working with individuals with autism and other developmental disabilities of all ages across school, clinic, home, community, and residential treatment settings. His primary areas of research and practice are social skills, relationship development, and successful life outcomes for adolescents and young adults with autism, as well as the preparation of teachers and other professionals to work successfully with individuals on the spectrum.
Rachel Kalban, Vice President of Research and Curriculum at 9 Story Media Group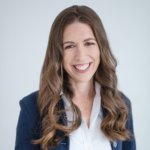 Rachel Kalban is the Vice President of Research and Curriculum at 9 Story Media Group. She is a child development expert with a Master's degree in Developmental Psychology from Columbia University's Teachers College, spearheads New York's groundbreaking formative research process. Rachel is involved in all projects, to develop curriculum-driven brands that enrich the lives of children and families. Kalban has been a key role in the development and success of Super Why, Daniel Tiger's Neighborhood, Creative Galaxy, Wishenpoof, and Charlie's Colorform City.
Chris Loggins, Supervising Producer, Daniel Tiger's Neighborhood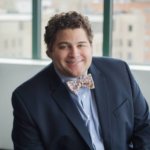 Chris Loggins is Supervising Producer for Daniel Tiger's Neighborhood, overseeing all aspects of television production, working closely with partners on everything from scripting through final episode delivery and beyond, and directing live-action segments for the series. An Emmy® Award-winning producer, Chris also serves as production manager for Peg + Cat and Odd Squad, which both air on PBS KIDS. Before joining Fred Rogers Productions, he served as the development coordinator at WQED, the PBS station in Pittsburgh. Chris has previous experience working with children in his roles as host of "Baby and Me Storytime" at the Carnegie Library of Pittsburgh and driving the Storymobile for Beginning with Books Center for Early Literacy. He holds a B.A. in American Studies with a focus on African-American History from Kenyon College.
Jessica Rosh, Writing Consultant, Daniel Tiger's Neighborhood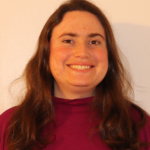 Jessica Rosh served as a writing consultant on several episodes of Daniel Tiger's Neighborhood introducing the new character, Max. In addition to her work on the series, she is on staff in the Human Resources department at the Mount Sinai Health System. In her free time, she enjoys writing, reading, and spending time with friends from Adaptations, a community-based group. Jessica holds a B.A. in Sociology from Hunter College.
Introduction By: Ava Rigelhaupt, Entertainment Media Communications Fellow, RespectAbility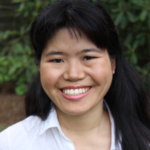 Ava Rigelhaupt is a writer, actress, and advocate for disability and autism representation in the entertainment industry. She is also an alumna of RespectAbility's 2020 Summer Entertainment Lab for Professionals with Disabilities. Rigelhaupt graduated in the class of 2020 from Sarah Lawrence College (NY) with a Bachelor's degree. In 2017, she took a leap, taking a gap year from college and becoming a founding member of a new neurodiverse theatre company, Spectrum Theatre Ensemble, in Rhode Island. That year, Rigelhaupt wrote and collaborated on the company's first show, Identity Spectrum, a show about living with a disability. During that time, she was a neurodiverse intern with Trinity Repertory Company helping create their first sensory friendly season. (Sensory Friendly performances are accessible to patrons with Autism or PTSD, who might have sensory sensitivities). She was invited to speak on her first panel at the Theatre Communication Group's National conference about being a neurodiverse artist.
During Rigelhaupt's senior year at Sarah Lawrence, she was the college's Ruderman Family Foundation Inclusion Ambassador and worked with Hillel and the theatre department to produce the school's first sensory friendly performance, along with moderating a panel of industry professionals to discuss accessibility in entertainment.
Rigelhaupt has presented on different disability and diversity panels, and published articles discussing topics such as: autism, accessibility, being a Chinese adoptee, and studying abroad in Italy as an autistic college student. She has also published tv show reviews and done consulting work. Recently, one of Rigelhaupt's original pilots was chosen to be streamed and read by actors with the Asian American Film Lab.
Rigelhaupt wants to write for TV or film (and somehow find a way to continue acting), working with entertainment companies and professionals to create more opportunities and representation for diverse people with disabilities in the entertainment industry.
Moderator: Lauren Appelbaum, Vice President, Communications, RespectAbility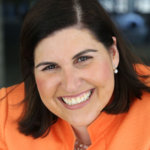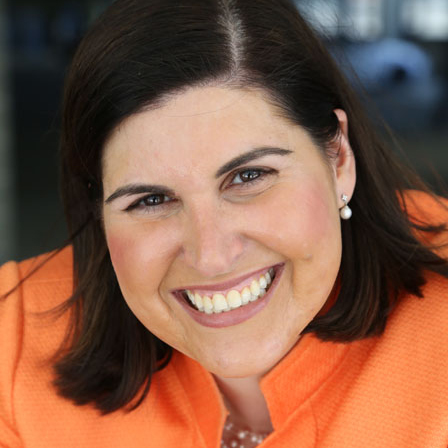 Lauren Appelbaum is the VP, Communications, at RespectAbility, a nonprofit organization fighting stigmas and advancing opportunities so people with disabilities can fully participate in all aspects of community. As an individual with an acquired disability – Reflex Sympathetic Dystrophy – she works at the intersection of disability, employment, Hollywood and politics. She regularly conducts trainings on the why and how to be more inclusive and accessible for varied audiences from entertainment professionals to presidential campaigns, journalists to philanthropists.
Leading a team of diverse people with disabilities, Appelbaum and RespectAbility's Entertainment & News Media Team partners with studios, production companies and writers' rooms to create equitable and accessible opportunities to increase the number of people with lived disability experience throughout the overall story-telling process. These initiatives increase diverse and authentic representation of disabled people on screen, leading to systemic change in how people view and value people with disabilities.
Trusted by many studios, she has consulted on projects with and conducted trainings for A&E, Bunim-Murray Productions, NBCUniversal, Netflix, Sony Pictures Entertainment, ViacomCBS and The Walt Disney Company, among others. Appelbaum is the author of The Hollywood Disability Inclusion Toolkit and the creator of an innovative Lab Program for entertainment professionals with disabilities working in development, production and post-production. She is a recipient of the 2020 Roddenberry Foundation Impact Award for this Lab.