Presented in ASL with interpreters, learn from experts with lived experiences about producing authentic deaf content and working with deaf performers. Learn more about communication strategies, producing tips, terminology and best practices when working with the deaf community and how to make your filmmaking process as inclusive as possible. This session featured members of the film CODA, which premiered at the 2021 Sundance Film Festival on January 28.
Host: Delbert Whetter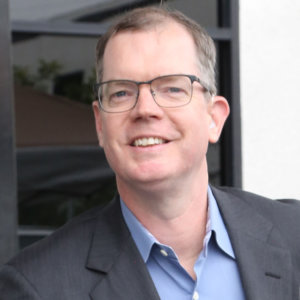 Delbert A. Whetter, JD, MBA, currently serves as the Chief Operating Officer & Head of Business Affairs at Exodus Film Group in Venice, California, where he manages the corporate and business affairs of Exodus Film Group. In the past sixteen years, Whetter has served as head of Business Affairs for numerous entertainment, digital, and wireless content providers where he was responsible for drafting and negotiating film, television, and online property transactions, development, talent and production agreements, film financing arrangements, and licenses of intellectual properties. Whetter has worked on Exodus Film Group motion pictures, IGOR, a CGI-animated motion picture released globally by MGM in 2008, The Hero of Color City, released by Magnolia Pictures in 2014, and Bunyan & Babe, released by Cinedigm in 2017.
Prior to earning his law degree from the George Washington University Law School in Washington, D.C., Whetter served in a clerkship at the Federal Communications Commission, and as a paralegal for three years at top Washington, D.C. law firm, Hogan & Hartson (now known as Hogan Lovells). Whetter earned his Master of Business Administration (MBA) degree from Pepperdine University's Graziadio School of Business and Management.
Moderator: Jevon Whetter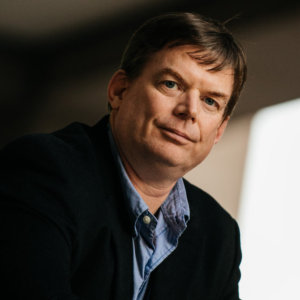 Jevon Whetter earned his MFA in Producing from the American Film Institute Conservatory, where he produced over four different short narrative films, directed fight scenes as fight director, and worked on over fifteen short films. Jevon produced a well-received short AFI thesis film, SHORT ON TIME, starring Frances Bay that aired on the ShortsTV cable network. Few years ago, Jevon co-produced, CODA, a short USC thesis film written and directed by Erika Davis-Marsh, starring CJ Jones and Ryan Lane.
Along with his brother, Delbert, Jevon participated in the 2019 Producer's Guild of America's Power of Diversity workshop for his feature film project, FLASH BEFORE THE BANG. His screenplay was recently showcased at the Disability Scene Showcase at the Writer's Guild of America and was selected by Film Independent for its 2018 Producing Lab program. FLASH BEFORE THE BANG is a recipient of the 2019 SFFILM Rainin Grant.
In 1992, Jevon first launched his professional career in the performing arts right after graduating from Gallaudet University when he was hired to perform with the internationally acclaimed National Theatre of the Deaf (NTD) mainstage touring production company, touring North America and Ireland. Jevon also holds a Master of Arts in Theatre Arts from San Diego State University with honors from the Phi Kappa Phi Honor Society. Jevon founded the Performing Arts program at the California School for the Deaf, Riverside and taught High School Drama classes for ten years. During his graduate school years, Jevon also studied under fight director Gregory Hoffman at the Dueling Arts Academy, receiving extensive stage combat training in six different weapon-fighting styles in Las Vegas, Nevada and Honolulu, Hawaii.
As the adjunct professor of ASL and Deaf Theatre course at California State University – Northridge for the past eight years, Jevon wrote and directed several theatrical productions for the stage: SURDS, HAT IN THE SAND, THE JUMPER, ASL CURSE, EPHPHETA, and REEL CREATURES as well as Glenn Devlin's THE ASSIMILATION.
Jevon's professional stage experience includes NTD's OPHELIA tour and appearances at the Deaf West Theatre in ALADDIN, A CHRISTMAS CAROL, and Mark Medoff's ROAD TO REVOLUTION. Jevon worked at the Fountain Theatre as an ASL Dialogue Coach, along with Lisa Hermatz, for their award-winning production of ARRIVAL AND DEPARTURE. Jevon's professional credits as a director for the stage include Samuel Beckett's KRAPP'S LAST TAPE at Deaf West Theatre and FALLING ON DEAF EYES at the 2019 Hollywood Fringe Festival, which he co-wrote with Justin Maurer.
Jevon currently works as an educator in the Los Angeles Unified School District and continues to work as a producer, director, and writer for numerous stage and film projects in Los Angeles, where he resides with his wife, Kimberly, and son, Robert.
CJ Jones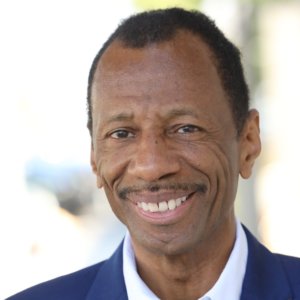 CJ Jones is a producer, director, writer, actor, comedian, musician, and motivational speaker. CJ is a legend in the deaf and hearing world, acclaimed for his humor and inspiration. He has done it all: TV, movies, educational films, and theater and performed as a standup comedian for 40 years all over the world.
CJ Jones played Joseph in the 2017 blockbuster summer hit "Baby Driver", directed by Edgar Wright.  This role made CJ the first black deaf actor in an international Blockbuster. You can currently see him as Odin in "Castle Rock", a HULU Original production, written by Stephen King. CJ is thrilled to be working with the brilliant James Cameron on the Avatar Sequels. He played Uriah in the indie horror film "Door in the Woods" directed by Chase Goforth, which earned him a Best Actor award in the Graveyard Shift category of the Nashville Film Festival. CJ played the role of "Craig" in "This Close" written by Shoshanna Stern and Josh Feldman. He was interviewed in depth in the current season of United Shades of America with W. Kamau Bell. (www.cjjones.com)
He founded Sign World Studio (www.signworldstudios.com) to write, develop, and produce TV series and movies. CJ also founded Elevate, a nonprofit organization, with its mission to create a post-production training program for the Deaf and Hard of Hearing.
CJ Jones was selected and received as the recipient of the 2018 SAG-AFTRA Harold Russell Award by Media Access Awards.
Troy Kotsur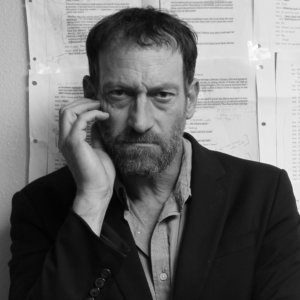 Troy Kotsur has been acting and directing on TV, film and stage for over 20 years. Deaf since birth, he was raised in Mesa, AZ. Troy made headlines in the deaf community in 2019 for his acting role in the hit Disney+ series The Mandalorian, and also choreographed an adapted form of sign language for the series. His television guest starring roles include Criminal Minds, Scrubs, and CSI: NY among others. In the popular PAX series, Sue Thomas: FB-Eye, Troy had a recurring role that became a fan favorite.
In film, he had notable supporting role in The Number 23 alongside Jim Carrey. He also starred in Universal Signs, Father's Day Breakfast, and Wild Prairie Rose, which won several notable festival awards. As a director, he recently completed No Ordinary Hero, starring Marlee Matlin and Deanne Bray.
Troy's stage credits include a successful Tony Award winning run of Big River on Broadway. He has also performed at the Mark Taper Forum, and in 2015 LA Drama Critics Circle Award Nominee Spring Awakening, along with many other major productions.
Kotsur will appear in the upcoming movie "CODA" premiering at this year's Sundance Film Festival.
Anne Tomasetti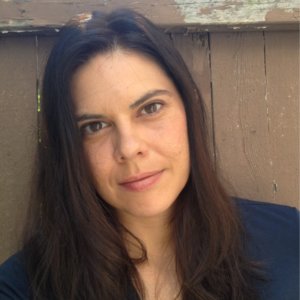 Anne Tomasetti (ASL Master, CODA) resides in NYC and is a actor, TV/Film/Stage Director of ASL (DASL), a nationally Certified Deaf Interpreter (CDI), ASL Coach and Consultant, a Interpreting for the Theater teaching artist, and a video editing dabbler. Hands On, a non-profit organization providing Accessibility to the Arts for Deaf and Hard of Hearing communities in NYC, is Anne's homebase where her ASL Theater Interpreter Director/Advisor/Interpreter work spans across 32 Delacorte Shakespeare in The Park productions and 90+ Broadway and Off-Broadway shows. Most recently Anne did a bit of consulting work for the film Crip Camp (Sundance 2020 Audience Award Winner) and ran a 8-member team of Deaf Talent to interpret The Public Theater's virtual world premiere of Jessica Blank and Erik Jensen's docu-Zoom-play, The Line, about medical workers on the frontlines of COVID-19.