Learn about a new mentorship program by Women of Color Unite, #Startwith8Hollywood, which is enabling women of color opportunities to break through the gates. Learn from women of color with disabilities who have taken part in the program and why mentorships are key for individuals from multiple-marginalized backgrounds to succeed. Moderated by RespectAbility's Tatiana Lee, panelists included Cheryl Bedford (Women of Color Unite), Manon De Reeper (Women of Color Unite), Thuc Nguyen (Bitch Pack), Sheryl J. Anderson (Showrunner, Steel Magnolias, and #Startwith8Hollywood Mentor), and Ava Rigelhaupt and Diana Romero, both RespectAbility Lab Alumni and #Startwith8Hollywood Mentees.
Moderator: Tatiana Lee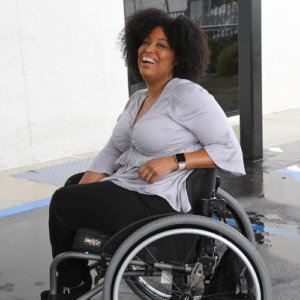 Tatiana Lee is an award-winning actress, international model and Hollywood influencer. She serves as a Hollywood Inclusion Associate at RespectAbility, a nonprofit organization whose mission is to fight stigmas and advance opportunities so people with disabilities can fully participate in all aspects of community.
Growing up in Coatesville, Pennsylvania, Lee felt unseen in popular media – and when she told people of her ambitions to be an actress and model, they laughed.
Notwithstanding, Lee moved to Los Angeles to pursue her acting career. She learned how to harness social media's power to speak boldly about accessibility and inclusion in mass media, due to the lack of access and opportunities for herself and others with disabilities.
She is the voice behind the Accessible Hollywood brand, which highlights her journey as an actress, model and lifestyle influencer born with Spina Bifida.
She quickly has become a sought-after speaker for brands like Apple, Bank of America, Human Rights Watch and the LA Film Festival, to name a few.
Lee was in one of Apple's first ad campaigns featuring people with disabilities using Apple's accessible features and products.  Some of Lee's credits include "Stand Up," which premieres at Superfest during fall 2020 and "Coffee with Tim Cook, CEO of Apple."
She also has appeared in modeling campaigns for Target, Zappos, Apple and more. She was the 2018 recipient of the Reeves Acting Scholarship from The Christopher & Dana Reeves Foundation for her contribution to further disability inclusion in film and media.
Currently working at RespectAbility, Lee consults on a variety of TV and film projects, conducts training for studios and production companies including NBCUniversal, Netflix and The Walt Disney Company, and assists with RespectAbility's Lab for Entertainment Professionals with Disabilities.
In her spare time, Lee continues to train and grow momentum in her acting and modeling endeavors.
Cheryl Bedford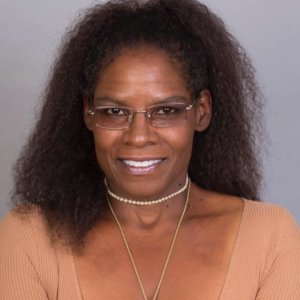 Cheryl L. Bedford, a NAACP Image Award Nominee for "Dark Girls" and Baltimore native, holds a BFA from NYU's TSOA and MFA in Producing from AFI. She is currently based in Los Angeles, CA. As a Production Manager, Line Producer, and Producer, Cheryl has worked on countless film/tv/digital projects, including 16 Independent Features. Ms. Bedford served as CFO and Supervising Producer for a boutique studio. She was formerly Chair of  diversity Development and a Producing Instructor at a New York Film Academy in Los Angeles, California. As Chair, Ms. Bedford developed the Diversity Series, the Industry Lab (creating a bridge from school to work), among other initiatives.
She has also taught The Art of Line Producing at UCLA Extension in Westwood, CA. Ms. Bedford formed her own company, Cheryl L. Bedford Productions, in January of 2001. In her spare time, she judges film festivals.
More recently, Ms. Bedford founded Women of Color Unite, her 501(c)(3), which purpose is to help WOC get Hired, their projects Funded and their content Distributed. From the members of WOC Unite, Cheryl created The JTC List. The JTC List is a Google Doc of 1300+ Women of Color in Entertainment, which is being shared throughout the Industry. Never again will someone be able to say, they can't find any WOC for any job above or below the line. The list is named after her mother, Joan Theresa Curtis, an activist, warrior and Ms. Bedford's biggest fan, who passed away in 2016. To join the list or to hire women from the list, please email [email protected]
Socials: @TheJTCList on Twitter and Instagram for the group
Personal: @Cheryl_CLBP on Twitter and IG
Facebook Group: https://www.facebook.com/groups/130196174473693/
Thuc Doan Nguyen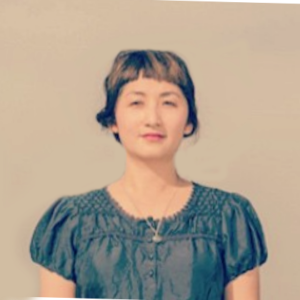 Thuc Doan Nguyen is a US and Irish citizen. She was born in Vietnam and has lived in London, England, New York City and Los Angeles. She's a screenwriter with a feature that was in Round 2 of Sundance Film Institute Labs 2020 about generations of Vietnamese-American women called Scent of the Delta. Her feature about The Anarchists of Chicago and multi-heritage protest leader Lucy Parsons is #1 here: https://www.indiewire.com/2014/07/not-all-stories-are-about-straight-white-men-heres-12-films-that-could-make-money-and-bring-diversity-to-the-big-screen-213865/. You can find out more about Thuc here: http://consideratecontent.com/screenwriting.html. She's worked for Warner Brothers and Jerry Bruckheimer Television. She's currently a contributing writer for The Daily Beast and has written for PBS, Flaunt Magazine, Nylon.com, BPM, The Los Angeles Times and other outlets. Thuc is the founder of The Bitch List and of #StartWith8Hollywood, both promoting creative work that centers Women of Color.
Ava Rigelhaupt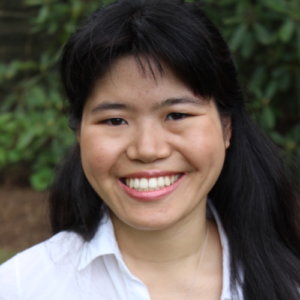 Rigelhaupt is a writer, actress, and advocate for disability and autism representation in the entertainment industry. She is also an alumna of RespectAbility's 2020 Summer Entertainment Lab for Professionals with Disabilities. Rigelhaupt graduated in the class of 2020 from Sarah Lawrence College (NY) with a Bachelor's degree. In 2017, she took a leap, taking a gap year from college and becoming a founding member of a new neurodiverse theatre company, Spectrum Theatre Ensemble, in Rhode Island. That year, Rigelhaupt wrote and collaborated on the company's first show, Identity Spectrum, a show about living with a disability. During that time, she was a neurodiverse intern with Trinity Repertory Company helping create their first sensory friendly season. (Sensory Friendly performances are accessible to patrons with Autism or PTSD, who might have sensory sensitivities). She was invited to speak on her first panel at the Theatre Communication Group's National conference about being a neurodiverse artist.
During Rigelhaupt's senior year at Sarah Lawrence, she was the college's Ruderman Family Foundation Inclusion Ambassador and worked with Hillel and the theatre department to produce the school's first sensory friendly performance, along with moderating a panel of industry professionals to discuss accessibility in entertainment.
Rigelhaupt has presented on different disability and diversity panels, and published articles discussing topics such as: autism, accessibility, being a Chinese adoptee, and studying abroad in Italy as an autistic college student. She has also published tv show reviews and done consulting work. Recently, one of Rigelhaupt's original pilots was chosen to be streamed and read by actors with the Asian American Film Lab.
Rigelhaupt wants to write for TV or film (and somehow find a way to continue acting), working with entertainment companies and professionals to create more opportunities and representation for diverse people with disabilities in the entertainment industry.