The impact, creative power and reach of audio description accessibility assets being included as part of the film deliverables can be very rewarding. Incorporating and embracing an equal audience share mindset provides inclusive access to the extensive efforts and investments of creating media content. Often overlooked is the language of audio description interpreting visual content on screen to accommodate blind and low vision audiences. Equivalent to that is the language of closed captions interpreting dialogue and sound to accommodate Deaf and Hard of Hearing audiences. The future of media content is very exciting as we witness the rapid expansion and movement toward incorporating overall accessibility to ensure entertainment and information is an engaging collective experience shared by all audiences on multiple platforms.
Moderator: Michele Spitz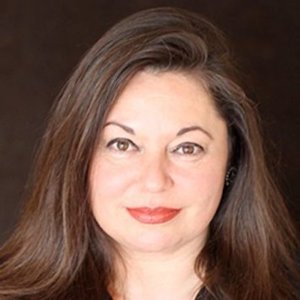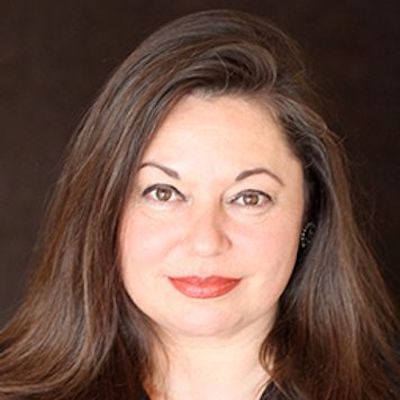 Michele Spitz of Woman of Her Word is a voiceover artist, public speaker, and philanthropist most passionate about advocating for media accessibility and disability awareness. Michele is dedicated to selectively funding audio description post production accessibility grants to ensure that media content is equally accessible to low vision and blind audiences. She has 7+ years experience of producing, narrating, consulting, and project managing audio description assets for film, broadcast, digital media, film festivals, museums, educational content, promotional and fundraising media. Woman of Her Wordfunds audio description production for a significant percentage of the 75 hand selected media projects to date with which her company has chosen to be aligned. Michele promotes media accessibility awareness and audience inclusion through ongoing public speaking engagements, thought provoking panels and educational settings. A partial list of such panels include DOC NYC, New York Film Festival, ReelAbilities Film Festival, Film Independent, IDA Getting Real '20 Conference, Women in Film Los Angeles (WIF LA), SAG-AFTRA LA and New York Women in Film & Television (NYWIFT). Michele is called upon as a guest lecturer for film and media programs in universities. She currently sits on the advisory board as the film accessibility specialist for the upcoming 2021 Blind Film Festival.
Woman of Her Word was the first to initiate and fund British Academy of Film and Television Arts (BAFTA) scholarships for graduate film students with disabilities, originate and fund annual finishing film accessibility grants for NYWIFT and WIF LA as well as fund assistive audience technology. She most recently produced and narrated the audio description for the 41st Media Access Awards ceremony making the virtual event platform equally accessible to visually impaired audiences. Michele's forthcoming endeavors will include designing media accessibility impact campaign fellowships.
Michele is unique in that she is committed to working very closely with every film client to enlist their participation in advocating and promoting their film production's accessibility assets and furthermore advise on implementing and incorporating the audio description deliverables throughout all distribution platforms for the shelf life of the film. For the past 7+ years, Michele has traveled extensively between San Francisco, Los Angeles, and New York to ascertain and merge together East and West Coast media and cultural arts accessibility philosophies and methodologies. In 2021, she will be expanding her travels to the UK to further her research and experience in media and arts accessibility approaches.
Some of the few highlights of Michele's media portfolio include Dealt, Oliver Sacks: His Own Life, Tenzin Gyatso, the 14th Dalai Lama in His Own Words, Pavarotti, The Bee Gees: How Can You Mend a Broken Heart and soon to be released Noel Coward's Blithe Spirit.
Woman of Her Word's pledge is unwavering in the pursuit for inclusion in media and the arts. Michele's very presence is a unifying force which results in equality for the communities that she serves.
website: www.womanofherword.com
Ashley Eakin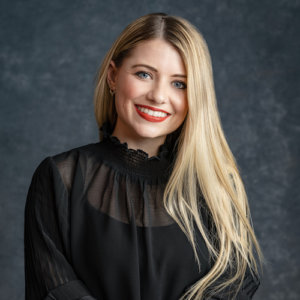 Born in California and raised in Nebraska, Ashley Eakin is a writer-director with a physical disability. This year she was one of eight women selected for the AFI Directing Workshop for Women and her project SINGLE was selected for the SXSW 2020 Film Festival and received the Special Jury Recognition Award. Eakin was also the recipient of the New York Women in Film Loreen Arbus Disability Awareness Grant.
In 2019 Eakin worked for and shadowed Mark Pellington on the Quibi series SURVIVE, filmed in the Italian Alps starring Sophie Turner. Prior to this, Eakin was the assistant to film director Jon M. Chu. In 2017 she spent 5 months in Malaysia and Singapore working on his critically acclaimed box-office hit CRAZY RICH ASIANS.
Eakin's short documentary THE DETAILS, featuring Henry Golding and Awkwafina, was selected for the 2018 Hamilton Film Festival and her short film BLUE premiered at the 2019 LA Shorts Fest. Eakin is represented by United Talent Agency and Artists First Management.
Alice Elliott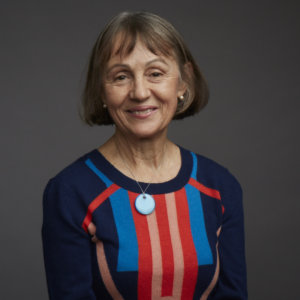 Alice Elliott is an Academy Award nominated documentary director of The Collector of Bedford Street, a short film that made its debut on Cinemax/HBO. The film tells the story of her neighbor, Larry Selman who had an intellectual disability that gave him a low IQ.  However, he committed his life to raising money for others, even though he lived at the poverty level.  His passion for community involvement and philanthropy was a model of service leadership. The International Kiwanis continues to use The Collector of Bedford Street to teach young Key Leaders all around the world about service leadership.
She directed the PBS Award winning documentary Body & Soul: Diana & Kathy, which is one of her short films that, through compelling stories, change our perceptions of ability.  The film is now being made into a musical.
A Guggenheim Fellow award recipient, Ms. Elliott also makes training films and branded content that use high quality visuals and people with disabilities to tell their own stories.   As a media diversity and accessibility consultant, she develops programs for corporations, governments agencies and non-profits.
She and Emmy Award winner Jason DaSilva are co-directing a feature film, The Dismantled, about an unlikely smuggler.
Recently she completed Miracle on 42nd Street, a documentary about affordable housing for artists for that won a 2020 NY Emmy Award for Best Documentary. The film had its world premiere at DOCNYC and received a National Endowment for the Arts Grant.
Through her social media presence, she tweets regularly on topical disability news and affordable housing for artists issues.  Currently she is developing an app on the history of disability rights, and looking at empathy and disability through VR (Virtual Reality).
She heads the Documentary Studies Area and teaches documentary and television production at New York University's Tisch School of the Arts.
Sign up for her monthly review of inclusive media, Trusted Source, at www.welcomechange.org
Contact at [email protected].
Liz Gutman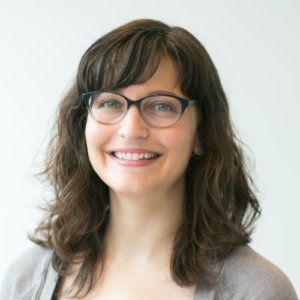 Liz Gutman is an Audio Description writer and narrator based in Brooklyn, NY. She's written award-nominated audio description for over 350 hours of content, and voiced AD narration for over 100 hours of content across all genres, from short films to multi-season series.
Liz graduated from NYU Tisch with a major in acting and a minor in creative writing. After college, she started and ran her own food company for eight years before returning to her roots as a writer and performer. She is currently the Head Audio Description Writer at the International Digital Centre (IDC), based in New York City. She was proud to help spearhead the onboarding of several blind VO talents to narrate IDC projects in 2020.
In addition to writing and narrating AD tracks, Liz also edits and QCs scripts and mixes, trains writers, directs voiceover sessions, writes audio introductions in her spare time, and does whatever else needs to be done to provide sterling audio description. She has trained with Jan Vulgaropolis and Colleen Connor of Audio Description Training Retreats, and with Dr. Joel Snyder at the Audio Description Institute.
Alexander Howard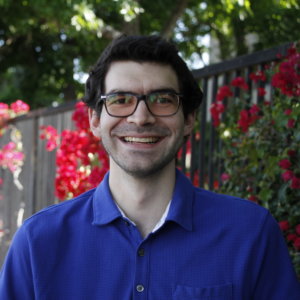 Growing up in Los Angeles, Alex Howard visited various famous filming locations like the LA River, in Northridge, where Arnold Schwarzenegger rode his motorcycle in Terminator 2: Judgement Day. That trip was a defining moment in his childhood, sparking his fascination with movies and the mind-bending stories they can tell. Howard earned a bachelor's degree in Cinema and Television from California State University, Northridge in 2015. He has had several internships, including KTTV, Atmosphere Entertainment and Phoenix Pictures where he worked for producer Mike Medavoy. While interning, Howard fell in love with the development process. He believes the core of every good piece of entertainment is a solid, compelling and interesting story. Most recently, Howard was a temp for Warner Brothers on long-term assignment at DC Comics.
Growing up, Howard had a number of undiagnosed physical conditions that often left him feeling alone and a little different from his friends. He found some comfort in watching movies and television as a way to connect with others and reveal worlds full of inspiration. This past year, Howard was diagnosed as one of only 17 people in the world with a rare mitochondrial disorder called MePAN. One of the most significant symptoms of MePan is limited vision. Howard is proactive in finding ways to use technology to overcome his disabilities and is a passionate advocate of audio description for all media, everywhere. Howard's ultimate goal is to help those with any kind of disability enjoy films and television so that, hopefully, more people will be able to connect and share a love for entertainment.
Allyson Johnson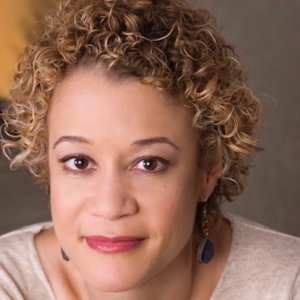 Allyson Johnson has been a professional voice actor for more than 20 years. She got her start in front of the camera at age 12 when she co-anchored "Bubble Gum Digest", a weekly children's TV news program in Chicago, for which she won an Emmy Award. After graduating from Brown University with a degree in psychology, she moved to New York City where she worked as a social worker for several years before shifting to a career in television and radio. Over the decades, Allyson's voice has been heard on countless commercials, including spots for Cortaid, Elizabeth Arden, Dimetapp, McDonald's, Verizon, and Poland Spring. She has also voiced promos for A&E Television, The Food Network and The Biography Channel, as well as providing narration for industrials and corporate video, and voicing characters on animated shows like Yu-Gi-Oh! and Pokémon.
In 2007, Allyson added audiobook narration to her repertoire of vocal craft. Since that time, she has recorded well over 200 unabridged titles, in genres ranging from Science Fiction, to Fantasy, to Memoir, to Historical Fiction, to Social Science, and many others. She regularly narrates for publishers such as Audible, Penguin Random House, Tantor Audio, Hachette Book Group, Macmillan Publishers, and Blackstone Audio.
As a person who largely takes in the world auditorily herself, Allyson has always been passionate about using her voice to serve communities that do the same. It was because of her experience as an audiobook narrator and looper [ADR] that she was first introduced to the world of Audio Description. Her first foray into the field was recording AD for the 2016 feature film Arrival (Paramount Pictures). After that experience, which combined her vocal training with her desire to use her voice in service to others, she was hooked. Allyson has gone on to narrate description for If Beale Street Could Talk (Annapurna Pictures), multiple series for Netflix, and a wide range of projects for Bridge Multimedia.
Please visit www.allysonsvoice.com to hear samples of Allyson's work in various genres.
Justin Smith
Having come from a post-production background in New York, Justin made the jump to film distribution nearly five years ago with IFC Films.  A subsidiary of AMC Networks, IFC Films is one of the largest and most recognizable independent film distributors in North America with a catalogue exceeding 1,000 titles.  Upon making first connections within the world of audio description in late 2017, Justin spearheaded the movement to make IFC Films one of the leaders in independent media accessibility.  Over nearly two years of trial, error, and advocating for budgets, Justin has now established a dynamic relationship with one of the top audio description companies in America.  For the first time in its 20-year history, IFC Films audio-described 100% of its premiere film releases in 2020 and plans to continue doing so indefinitely.  Justin now oversees all new audio description projects and handles final distribution to theatrical DCP labs, digital platforms, cable MVPDs, home video vendors, and airline partners.  His work has helped create a new precedent for independent film accessibility.