Presented in collaboration with Film Independent
Having proper disability representation behind the camera is vital to ensure equity in Hollywood. Award-winning directors Nasreen Alkhateeb and Andrew Reid, who both acquired disabilities as young adults, and director Shaina Ghuraya who has two films at Slamdance 2021, all have first-hand experience in navigating on-set life with a disability and will share their experiences on and off set. Learn from Alice Austen (Producer, Give Me Liberty) and Hikari (Writer/Producer/Director, 37 Seconds) about what it takes to run a set that welcomes and ensures universal design for crew members and actors with disabilities. Moderated by David Radcliff, this panel provided a 360 view into what is like to be a filmmaker with a disability and what it takes to improve the Hollywood environment and culture to make everything more accessible.
Introduction: Lauren Appelbaum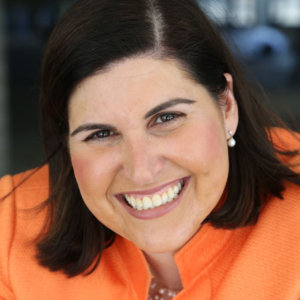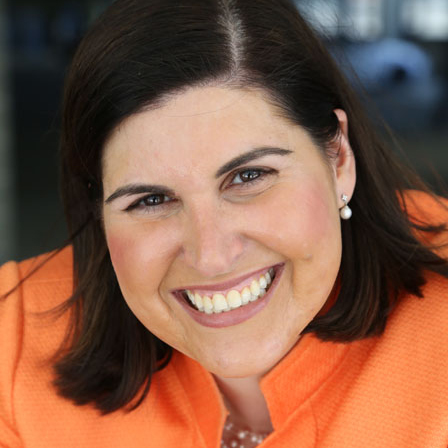 Lauren Appelbaum is the VP, Communications, at RespectAbility, a nonprofit organization fighting stigmas and advancing opportunities so people with disabilities can fully participate in all aspects of community. As an individual with an acquired disability – Reflex Sympathetic Dystrophy – she works at the intersection of disability, employment, Hollywood and politics. She regularly conducts trainings on the why and how to be more inclusive and accessible for varied audiences from entertainment professionals to presidential campaigns, journalists to philanthropists.
Leading a team of diverse people with disabilities, Appelbaum and RespectAbility's Hollywood Team partners with studios and writers' rooms to create equitable and accessible opportunities to increase the number of people with lived disability experience throughout the overall story-telling process. These initiatives increase diverse and authentic representation of disabled people on screen, leading to systemic change in how people view and value people with disabilities.
Trusted by many studios, she has consulted on projects with and conducted trainings for A&E, Bunim-Murray Productions, NBCUniversal, Netflix, Sony Pictures Entertainment, ViacomCBS and The Walt Disney Company, among others. She serves on the Disney+ Content Advisory Council and MTV Entertainment Group Culture Code. She also represents RespectAbility as a member of Sundance Institute's Allied Organization Initiative.
Appelbaum is the author of The Hollywood Disability Inclusion Toolkit and the creator of an innovative Lab Program for entertainment professionals with disabilities working in development, production and post-production. She is a recipient of the 2020 Roddenberry Foundation Impact Award for this Lab.
Appelbaum has a master's degree in Broadcast Journalism from Syracuse University; she also has undergraduate degrees from Columbia University and the Jewish Theological Seminary. She served as a digital researcher with the NBC News political unit for the 2006 midterm and 2008 presidential elections.
Nasreen Alkhateeb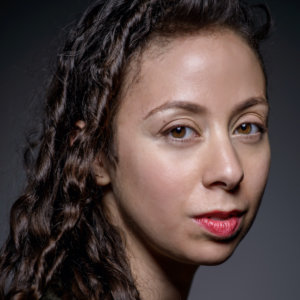 An award-winning cinematographer, Nasreen's work amplifies under-represented voices by illuminating racial injustice, marginalized youth, melting ice, women peacekeepers, and the construction of the largest telescope NASA has ever attempted. Nasreen has a plethora of lenses she sees the world through. Her ability to motivate audiences is a direct result of being multi-heritage, BiPOC, 1st generation American, and making work through a disabled lens.
In 2020, Nasreen was chosen as the Lead Cinematographer for Kamala Harris' successful Vice Presidential campaign, and Oprah's series Uncomfortable Conversations with a Black Man. In 2019, she executive produced East of the River that screened the Tribeca Film Festival and Slamdance, and she captured two campaigns for NASA and the Women's March, in addition to the Director of Photography on two narrative films highlighting LGBTQ and disabled storylines. In 2016, Nasreen was awarded Cinematographer of the Year by NASA for her coverage of Operation IceBridge.
Nasreen has participated in the SUNDANCE Film Festival and developed programing for AFI DOCS, the Nantucket Film Festival, the Brooklyn International Film Festival, CINE, TIVA, and the EMMYS. She is a Senior Production Advisor at RespectAbility, and a mentee of the American Society of Cinematographers.
Speaking engagements: Disney's The Power of Inclusion, TED, AwesomeCon, StoryCode, Filmgate Miami, Light City Baltimore, NASA Women in Action, Bus Boys & Poets, PORTALS, AMPM, Manhattan Mornings, George Washington University, Ohio University, and Pratt Institute
Her content can be seen on Harpo Productions, NASA, Netflix, Amazon, IFC, BBC, NPR, UNITED NATIONS, SXSW, AMC, Discovery, and WITNESS.
Alice Austen 
Alice Austen is a recipient of the John Cassavetes Award for GIVE ME LIBERTY, the critically acclaimed 2019 feature film she produced and wrote, with Kirill Mikhanovsky. GIVE ME LIBERTY premiered at Sundance and Cannes, was a New York Times Critic's Pick, and on the LA Times, Washington Post, National Board of Review, and Hollywood Reporter's lists of Top Films of 2019. Austen's current film projects include EMILIE D. (writer/director) and the NINTH FALL (producer and writer with Mikhanovsky). Austen's scripts and film work have received recognition and support from the Sundance Institute, Toronto IFF, and the Rainin Foundation. Austen studied law and creative writing under Seamus Heaney at Harvard University, where she founded the Harvard Human Rights Journal. She was the first American to receive a fellowship to the European Court of Human Rights at the Council of Europe. Fresh out of law school, Austen was in Prague representing Vaclav Havel's Czech government. Over a bet in an Irish pub, she penned a play that was picked up and produced. Austen went on to write plays that have been honoured with residencies at the Goodman Theatre and Royal Court, and awards including Terrence McNally Award Premiere Five Finalist, Eugene O'Neill Semi-Finalist, Women at the Door Winner, Joseph Jefferson Award Nominee for Best New Work, Blue Ink Award Finalist, and on Kilroy's "The List,"  including ANIMAL FARM (Steppenwolf Theatre, Chicago Tribune notable production), and her adaptation and translation of Duras' LA MUSICA (Timeout Critic's pick).  Austen founded Give Me Liberty Mfg. with Mikhanovsky in 2015.
Contacts:
Literary: Malaga Baldi
Film/ TV: Ryan Feldman, Perry Weitzner (WME) & Geoff Shaevitz (Mgmnt 360).
Andrew Reid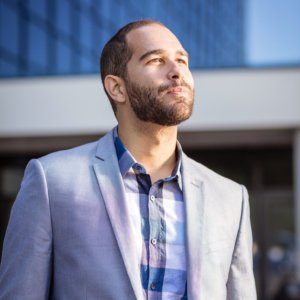 Andrew Reid was born and raised in Kingston, Jamaica. He graduated from the USC School of Cinematic Arts in 2018. His thesis ASIA A won the Jury Award at the 2018 DGA Student Awards, was a semi-finalist at the 45th Student Academy Awards and has screened at CAA Moebius, Paramount Pictures, HollyShorts and over 40 other festivals. ASIA A is being developed into a feature and is a recipient of the 2020 Film Independent Fast Track and 2019 Tribeca Film Institute Sloan Filmmaker Fund. Recently, he finished the short Road to Zion, which is being developed into a series with the support of the Independent Filmmaker Project (IFP) and is screening at this year's Slamdance Film Festival. He participated in the 2020 Film Independent Project Involve and RespectAbility Summer Lab program.