Read the transcript
Download the accessible PowerPoint
Election Topline – Word – PDF
Election-Eve Topline – Word – PDF
Now that the dust has settled on the outcome of the 2020 election, new data has poured in about voter preferences, turnouts, and ticket splitting. From the Democratic primaries all the way to election day, there have been unprecedented efforts by candidate for public office to talk about the issues most important to the approximately 38 million eligible voters with disabilities. Polling conducted earlier this year showed that the votes of the disability community were up for grabs all the way to November.
Watch the reveal of a new election day poll of over 2,400 voters completed by the national public opinion and political strategy research firm Lake Research Partners and in partnership with the National Disability Rights Network (NDRN). Our exciting panel helped make sense of how candidate outreach to voters with disabilities may have swung the election and where the disability community stands in relation to other underrepresented communities.
Speaker Bios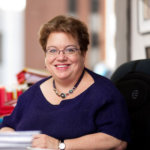 Celinda Lake is a leading political strategist, serving as tactician and senior advisor to a number of institutions and progressive candidates and elected officials. Celinda and her firm are known for cutting-edge research on issues including the economy, health care, the environment and education, and have worked for a number of institutions including the Democratic National Committee (DNC), the Democratic Governor's Association (DGA), AFL-CIO, SEIU, CWA, IAFF, Sierra Club, NARAL, Human Rights Campaign, Planned Parenthood, The Next Generation, EMILY's List, the Barbara Lee Family Foundation, the National Disability Rights Network, VoteVets Action Fund, and the Kaiser Family Foundation among many others. Celinda has a long record of defeating incumbents, including for four U.S. Senators Jon Tester, Mark Begich, Debbie Stabenow, and Sherrod Brown. She was the pollster for AOC in 2018 and her firm defeated a dozen incumbents for the House. Celinda and the Lake Research Partners team is also proud to be part of team Biden-Harris.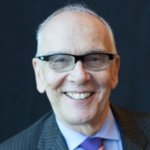 Curt Decker has been affiliated with NDRN since its inception in 1982. As Executive Director of the nation's largest non-governmental enforcer of disability rights, Curt oversees all activities related to training and technical assistance, membership services, and legislative advocacy. Before founding NDRN with other P&A Directors, Curt served as Director of the Maryland P&A, Disability Rights Maryland. Curt also served as Director of the H.E.L.P. Resource Project for Abused and Neglected Children for four years, and was a VISTA worker prior to working as a senior attorney for Baltimore Legal Aid Bureau for five years. Curt is also a past chair of the Consortium for Citizens with Disabilities, a coalition of over 100 national disability groups, and serves on the boards of Friends of Research. In his career, Curt also served as a legislative consultant for numerous groups, including the American Association on Intellectual and Developmental Disabilities, the National Public Law Training Center, and the Maryland Academy of Physician's Assistants. He is a graduate of Hamilton College and Cornell Law School.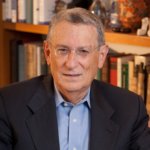 Stan Greenberg is a New York Times best-selling author and polling adviser to presidents, prime ministers and CEOs globally and right now is conducting deep research in more than a dozen countries. He was the senior pollster for President Bill Clinton and Vice President Al Gore, British Prime Minister Tony Blair, and President Nelson Mandela. Greenberg's corporate clients have included Microsoft and other global companies. Greenberg was inducted into the American Association of Political Consultants' "Hall of Fame." He has been described as "the father of modern polling techniques," "the De Niro of all political consultants," and "an unrivaled international 'guru.'" Esquire Magazine named him one of the most important people of the 21st century. Republican pollster Frank Luntz says, "Stan Greenberg scares the hell out of me. He doesn't just have a finger on the people's pulse; he's got an IV injected into it. He's the best." He is always on call because his research is relevant, innovative and deep, whether it is exploring the new economy, climate change, new gender roles, political reform, or the hegemonic role of millennials.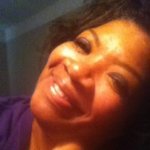 Lanona Jones is the Founder and Executive Director of the nonprofit organization, Inspire Positivity, Inc. She develops programs, workshops and events that foster the concept of inspiring and encouraging disenfranchised and disabled residents of neighborhoods to take an active role in creating the revitalization and redevelopment of their communities. The nonprofit's primary purpose is to provide a safe, structured and secure environment to allow residents to have their voices heard and their problems and concerns addressed through Welcoming Community Dialogues. Jones has over 25 years of professional experience in the Human Resources and Non-Profit Management industries. Jones has a very unique perspective and understanding regarding the plight of the disabled populations in the community. Serving with compassion and determination, Jones applies her professional and lived experiences as a disabled individual to assist residents who are homeless, transitioning back into the community from incarceration and those who suffer from developmental disabilities, substance abuse and mental illness.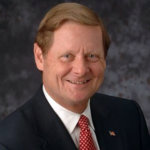 MODERATOR: The Honorable Steve Bartlett was a member of Congress from 1983-1991. During this time, he was the principal author of 18 major pieces of legislation including many legislative initiatives on advancing the cause of independence for people with disabilities. In addition to being a principal Republican author of the Americans with Disabilities Act, legislation included Medicaid eligibility, Section 1619 for Medicare eligibility, supported employment, assistive technology, creation of Towards Independence, the President's Council on Handicapped 1984 report, and mainstreaming reforms for IDEA. During his entire tenure in Congress, he served as the ranking Republican on the Select Education Subcommittee, with jurisdiction for disability issues in education and vocational rehabilitation. Bartlett also served on the House Banking and the Education and Labor Committees.
He currently serves as a Senior Advisor with Treliant Risk Advisors, has more than thirty years of experience in financial services, business strategy, corporate governance, ethics and compliance, and public policy at the highest levels of the private sector and government. His most notable positions include President and CEO of the Financial Services Roundtable in Washington, D.C., Mayor of Dallas, and member of the U.S. House of Representatives. Bartlett draws on his accomplished background and experience and specializes in offering strategic consulting advice to for-profit companies and non-governmental organizations. His advice is sought on a range of policy areas including regulatory compliance, financial services, health care, corporate reputation, Congressional trends, retirement security, identity protection, federal fiscal policy, corporate governance, disability policy and media relations. Read more about Steve Bartlett.