#ADA30 Summit 2020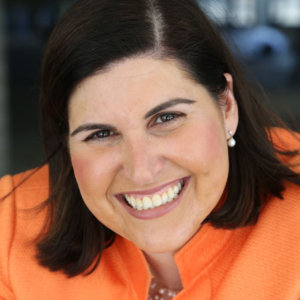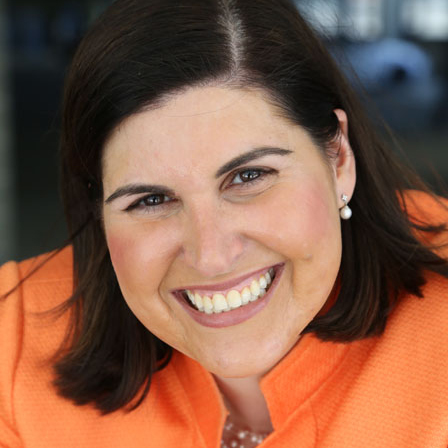 Lauren Appelbaum is the Vice President, Communications and Entertainment & News Media at RespectAbility, a nonprofit organization fighting stigmas and advancing opportunities for and with people with disabilities. She brings more than 15 years of experience in strategic and crisis communications, writing, video and web production, news gathering and social media to the disability agenda. Previously she was a digital researcher with the NBC News political unit, where she worked with Chuck Todd and Andrea Mitchell.
Appelbaum also oversees RespectAbility's nonpartisan political outreach. She works with political candidates to ensure their campaigns are accessible (both for events and online presence) and are educated in policy issues important to the disability community. She is the Managing Editor of The RespectAbility Report (www.TheRespectAbilityReport.org), a publication at the intersection of disability and politics. During the 2016 election season, Appelbaum led a team of Communications Fellows in interviewing all of the presidential candidates about the importance of disability employment, reporting all interviews via accessible video and articles in The RespectAbility Report.
Focusing on employment best practices, she is the talent behind #RespectTheAbility campaign, which highlights model employers that demonstrate how hiring workers with disabilities benefits the employer, the employee and society. The campaign's goal is to erase negative and untrue stigmas associated with hiring people with disabilities.
She also supervises several Fellows through RespectAbility's Fellowship Program. Her Fellows ultimately want to go into careers in journalism, public relations, political communications or the entertainment industry.
Outside of work, Appelbaum is active in community theater. She has served in a variety of behind-the-scenes roles for more than a dozen musicals and plays. Having organized volunteer ASL interpreters and coordinated ADA seating at performances, as well as directing a nonverbal actor with cerebral palsy who uses a wheelchair, she understands first-hand the importance of inclusion of both performers and others with disabilities.
Appelbaum has been quoted in many articles by national publications including Associated Press, IndieWire,The Los Angeles Jewish Journal, RealScreen, Tablet, USA Today and Variety. She has spoken on panels at the RealScreen Summit, New England Newspaper and Press Association Conference, Association of Health Care Journalists Conference, and ComNet, among others.
Born and raised in the Philadelphia area, Appelbaum has a master's degree in Broadcast Journalism from Syracuse University; she also has undergraduate degrees from Columbia University and the Jewish Theological Seminary. She serves on several national and local nonprofit boards. Appelbaum currently lives in Maryland with her husband, daughter and dog.