#ADA30 Summit 2020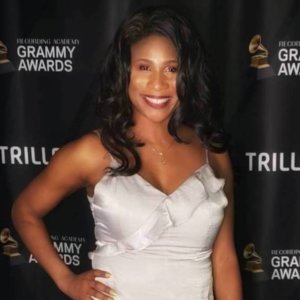 Lachi is an award nominated recording artist and songwriter with releases on SONY, Universal Music Group (UMG) and Warner Music. Lachi is a voting member of the Recording Academy and member of the Grammy Advocacy committee. Her songs have aired on TV, radio and feature film. She is prolific in Pop EDM and Soul, with songs featured on Oprah Radio, Huffpost, YourEDM, CBS, NPR, MTV, CW, Oxygen and more.
Legally blind, Lachi does not allow her disability to limit her creative endeavors: she is also an author, voice-over actress, performing artist, musical director and record producer. She performs music and presents keynotes at festivals and disability awareness events across the country.
With a work ethic that pushes her to work "three times as hard," Lachi has achieved major musical feats. Her song "GO" went viral in 2019, receiving millions of streams, and her collaboration on "FAR" (remixed and supported by top DJs, including Armin van Buuren) also saw massive rotation. In 2020 Lachi became an International Songwriting Competition finalist and scored an Independent Music Awards nomination.
Along with Dance Music festival performances across the nation, Lachi has performed at Disability Pride events and speaks on diversity and disability inclusion on arts and entertainment panels.
Lachi was interviewed by a RespectAbility Fellow for a profile piece, published during Women's HERstory Month in 2020.
To learn more, visit, listen, and/or follow:
Listen ► lachi.co/listen
Follow ► Instagram –  Twitter – Spotify
Management | Booking: Big Management LLC