Examples of Best Practice in Disability Inclusion in Preschool Content
With one-in-five people having a disability in the U.S. today, the lack of representation – just 3.1 percent on screen and even less in children's television (less than one percent) – means that millions of people are unable to see themselves in media today. In the first part of a two-part series examining representation in children's media, we take a look at preschool content – and examples of best practice.
How are studios and production companies are taking concrete steps to further inclusion? We discussed the importance of disability inclusion in preschool media with:
Rachel Kalban, Vice President, Research and Curriculum at 9 Story Media Group
Diana Romero, Award-Winning Filmmaker and RespectAbility L.A. Lab 2020 Participant
Nava R. Silton, Ph.D., Developmental Psychologist who has worked at Nickelodeon, Sesame Workshop and Mediakidz
Krista Tucker, Series Developer, Co-Producer and Story Editor, Disney Junior's Fancy Nancy
Moderated by Lauren Appelbaum, Vice President, Communications, RespectAbility
About Our Panelists
Rachel Kalban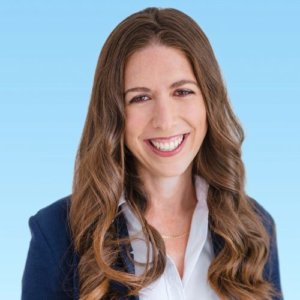 is the VP of Research and Curriculum at 9 Story Media Group, an industry-leading creator, producer and distributor of award-winning animated and live action content for young audiences around the world. Kalban has been a key role in the development and success of Super Why, Daniel Tiger's Neighborhood, Creative Galaxy, Wishenpoof and Charlie's Colorform City. Prior to her work with 9 Story, Kalban served as VP of Research and Curriculum at Out of the Blue Enterprises. She completed her Master's Degree in Developmental Psychology at Teachers College, Columbia University and held several positions at Nickelodeon and Penguin Publishing Books for Young Readers. Kalban received her Bachelor's Degree from Cornell University.
Diana Romero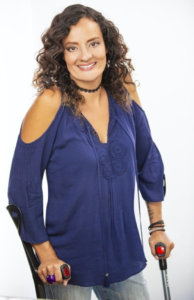 began her film career after many years of doing social work with runaway and homeless kids in Hollywood, 1st time monolingual (Spanish) mothers and kids that were aging out of foster care. At the time, Romero realized that she could bring awareness to the issues young people are facing via film. After many years of working in production and writing scripts, Romero faced her own challenge that defined the direction she was to take in her life. In 2018, she found herself having to rely on a wheelchair for her mobility. On set production became difficult due to inaccessibility and so she decided to focus in her writing. Among other experiences, one of Romero's favorites was producing more than 200 short documentary films for middle school and high school students based on Glencoe/McGraw- Hill's American and World history text books. In 2018, foreseeing a more active writing career, Romero started adding to her portfolio. She has started writing a book based on her own experiences as a social worker, filmmaker and now as a person with a disability. Romero has an MFA from the American Film Institute and recently was accepted and attended the 2019 Power of Diversity Master Workshop. Romero uses her experiences as a social worker, woman of color and a person with a disability to create multi-dimensional characters and stories.
Nava R. Silton, Ph.D.,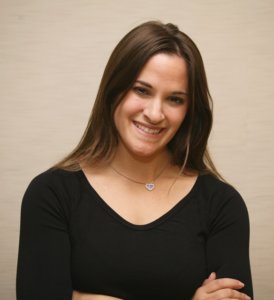 a Developmental Psychologist, received her B.S. from Cornell University in 2002 and her M.A. and Ph.D. from Fordham University in 2009. Silton has worked at Nickelodeon, Sesame Workshop, and Mediakidz, and has consulted for Netflix and The Autism Seaver Center. She appears regularly on Fox 5 News as a Psychological Correspondent, and has appeared on Good Day New York, Good Day Street Talk, The Ernie Anastos Show and on NBC. Silton is currently an Associate Professor of Psychology at Marymount Manhattan College. She has written more than three dozen peer-reviewed journal articles, more than twenty chapters, book reviews and encyclopedia entries and has edited six full textbooks. Her first two books discuss innovative technologies for individuals with autism and other disabilities, her third delves into creativity, her fourth into family dynamics and romantic relationships and her fifth published text explores the constructs of happiness, gratitude, kindness, empathy and well-being. The sixth text discusses best parenting and child development practices for the 21st century. Silton created The Realabilities Educational Comic Book Series (www.realabilities.com), which offers 15 comics (13 on disabilities, 3 on mental health disorders) and two instructional manuals for use in classrooms across the world. Due to the popularity of The Realabilities Series in the schools, Silton created Addy & Uno, The First Family Musical about Disabilities, Bullying and Kindness. Addy & Uno ran Off-Broadway for more than 18 months at Theatre Row on 42nd Street. Silton is married to Dr. Ariel Brandwein and has three boys and two little girls.
Krista Tucker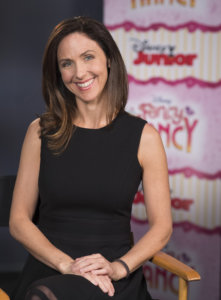 developed and currently serves as co-producer and story editor of Disney Junior's animated series "Fancy Nancy," about a high-spirited young girl whose imagination and enthusiasm for all that is exquisite transforms the ordinary into the extraordinary. A writer on many Disney series, Tucker is an Emmy® and Annie Award-nominee for her work as story editor on Sheriff Callie's Wild West. Tucker's additional writing credits include the Peabody and NAACP Award-winning Doc McStuffins, Emmy Award-winning Sofia the First, The Lion Guard, Special Agent Oso, The Land Before Time series, Jay Jay the Jet Plane and Teamo Supremo. After growing up on a farm in New Jersey and studying ballet for more than 20 years, Tucker earned a Bachelor of Fine Arts in theater from the University of Southern California. She currently resides in Los Angeles.
Lauren Appelbaum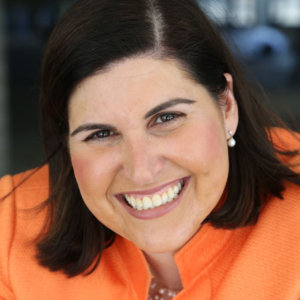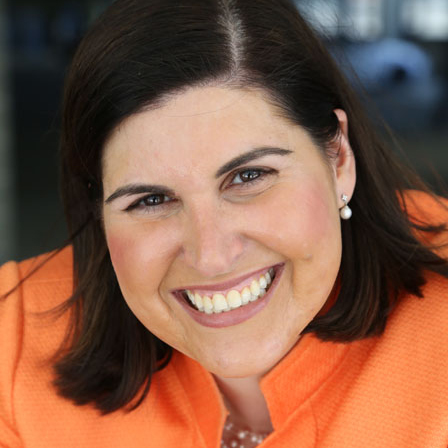 is the Vice President, Communications, at RespectAbility. As an individual with an acquired invisible disability – Reflex Sympathetic Dystrophy – she writes about the intersection of disability, employment, Hollywood and politics. From entertainment professionals to presidential campaigns, journalists to philanthropists, she conducts trainings on the why and how to be more inclusive and accessible. Behind the scenes in the entertainment industry, Appelbaum engages decision makers and creatives to improve the quality and number of authentic, diverse and inclusive presentations of people with disabilities on TV and film so audiences can see people with disabilities as vital contributors in America and around the world. She and her team have consulted on projects with A&E, Amazon Studios, NBCUniversal, Netflix, Walt Disney Television and The Walt Disney Studios, among others. Appelbaum also enriches the pool of disabled talent in Hollywood by nurturing and connecting them to those who can assist with their careers, both on the creative and business sides of the industry. She is the author of The Hollywood Disability Inclusion Toolkit, which was created to help entertainment professionals to be as inclusive of people with disabilities as possible, and the creator of an innovative Lab Program for entertainment professionals with disabilities working behind the camera.
This event was made possible with support from The New York Women's Foundation and The Coca-Cola Foundation.