Read the webinar transcript
Download the accessible PowerPoint

As the country is gripped with issues surrounding COVID-19, find out how the community who is the most at risk – people with disabilities – feels about the pandemic, SNAP (food stamps), voter access, and more.
Democracy Corps conducted a 2,000-sample web survey, April 27-May 3, on behalf of the non-profit and non-partisan Center for Voter Information (CVI) in 16 battleground states, the second of a series of tracking surveys on the pandemic.
Pollster Stan Greenberg, PhD, from Democracy Corps joined Jennifer Laszlo Mizrahi, President of RespectAbility, and Ollie Cantos, Board Member of RespectAbility whose blind triplet sons are currently recovering from COVID-19, to discuss the findings from this survey.
For more information, contact:
RespectAbility is a nonprofit, nonpartisan organization that fights stigmas and advances opportunities so people with disabilities can fully participate in all aspects of their communities. RespectAbility does not rate or endorse candidates. View more coverage of 2020 presidential candidates.
About Our Speakers: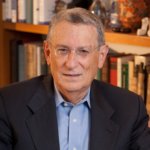 Stan Greenberg is a New York Times best-selling author and polling adviser to presidents, prime ministers and CEOs globally and right now is conducting deep research in more than a dozen countries. He was the senior pollster for President Bill Clinton and Vice President Al Gore, British Prime Minister Tony Blair, and President Nelson Mandela. Greenberg's corporate clients include Boeing, BP, Microsoft, and other global companies. Greenberg was inducted into the American Association of Political Consultants' "Hall of Fame." He has been described as "the father of modern polling techniques," "the De Niro of all political consultants," and "an unrivaled international 'guru.'" Esquire Magazine named him one of the most important people of the 21st century. Republican pollster Frank Luntz says, "Stan Greenberg scares the hell out of me. He doesn't just have a finger on the people's pulse; he's got an IV injected into it. He's the best." He is always on call because his research is relevant, innovative and deep, whether it is exploring the new economy, climate change, new gender roles, political reform, or the hegemonic role of millennials.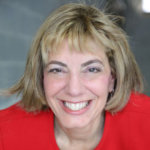 Jennifer Laszlo Mizrahi is the Founder of RespectAbility. She regularly works with disability organizations, national, state and local policy leaders, workforce development professionals, media, employers, philanthropists, celebrities and faith-based organizations in order to expand opportunities for people with disabilities. Mizrahi has submitted testimony on employment for people with disabilities in all fifty states and at the Federal level.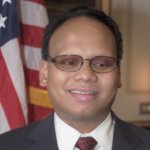 Ollie Cantos has been active in the civil rights arena since 1990.  He is Special Assistant to the Assistant Secretary for Civil Rights at the U.S. Department of Education and Member of the President's Committee for People with Intellectual Disabilities (PCPID).  He is also Chairman of the Board of Advisors for Scholarships for Eagles, Board Member of the Virginia Organization of Parents of Blind Children, Attorney Mentor for the American Bar Association Commission on Disability Rights, and Member of the United States Coast Guard Auxiliary. But Ollie is most grateful for his adoption of three blind triplet boys – Leo, Nick, and Steven – who are currently recovering from COVID-19. Read more about Ollie Cantos.