Read the transcript
Download the accessible PowerPoint
Watch the webinar on YouTube with captions
Speakers:
Evan Krame, Rabbi and Lawyer
Michelle Wolf, Founding Executive Director, Jewish Los Angeles Special Trust
Frederick M. Misilo, Jr., President, The Arc and President, Fletcher Tilton, PC
With the COVID-19 crisis, people are writing their wills faster than ever before. However, if you have a loved one with a disability, you need to know how to protect both their access to ongoing disability services and assets. This session gave key information on how special needs trusts can help you avoid having a well-intentioned will cut someone off their life-saving access to healthcare or their housing or job supports. Hear from caring experts who will help you provide for the safety and security of those who you love most!
Speakers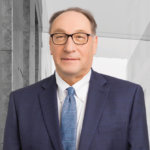 Frederick M. Misilo is the President of The Arc of the United States, the nation's largest and oldest community-based civil rights organization dedicated to improving the lives of individuals with intellectual and developmental disabilities and their families. It has more than 650 chapters, more than 100,000 employees and serves more than 1,000,000 individuals across the country. Misilo is also the Chair of Fletcher Tilton, PC's Trust and Estate Department. He is a member of the firm's Management Committee and currently serves as president of the firm. His practice focuses on all aspects of estate planning, including the areas of elder law, special needs planning, estate administration, trusts and foundations, guardianship, and adult service advocacy. A former Deputy Commissioner of the Massachusetts Department of Developmental Services, Mr. Misilo has spent his career as an advocate for individuals with disabilities and their families.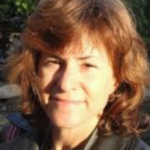 Michelle K. Wolf is a parent disability advocate, non-profit innovator and social services entrepreneur. She is the Founding Executive Director of the Jewish Los Angeles Special Trust, the first pooled nonprofit trust based in LA County. Although rooted in the Jewish community, our services are open to all faiths and are an affordable and easy way for people with disabilities to have access to private funds without jeopardizing their government benefits. She was formerly the Director of Serving the Vulnerable for The Jewish Federation of Greater Los Angeles, and in 2005, she co-founded HaMercaz, an innovative multi-agency collaborative one-stop model that helps families raising children with special needs with a focus on developmental disabilities. She was also a former Adjunct Lecturer at the USC School of Social Work on Grant Writing for Social Workers. As a parent of a young adult son with cerebral palsy, she writes on topics related to Intellectual/Developmental Disabilities for the LA Jewish Journal.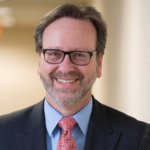 Evan J. Krame, Esq. is an attorney practicing in the fields of will and trust drafting, trust administration, guardianships, and probate.  A 1982 graduate of the National Law Center at George Washington University, Evan continued at George Washington to complete a master's in taxation in 1985. Evan is a member of the Bar of Maryland and New York. Evan focuses on planning for persons with disabilities. Much of his practice is dedicated to providing choices in the management and distribution of trust assets. Evan also serves as trustee for dozens of special needs trusts as well as guardian for elderly and incapacitated adults. Evan has addressed a variety of national and local groups on topics of estate planning, planning for persons with disabilities, trust drafting and trust administration. Evan completed a term as President of Shared Horizons, Inc., a pooled trust for persons with disabilities.  He is a founding and continuing officer of the American Friends of the Anne Frank House. He served on the Advisory Board of Capital Bank, NA.