Facilitators:
Ollie Cantos, Board of Advisors, RespectAbility
Janet LaBreck, Board of Directors, RespectAbility
Organizers:
Baksha Ali, Community Outreach Fellow, RespectAbility
Debbie Fink, Director of Community Outreach and Impact, RespectAbility
Feeling isolated and looking to gain ideas on how to make it through this time? This webinar, the first in a series, focused on solutions people who are blind or who have low-vision are devising to successfully address related challenges. This virtual convening was facilitated by leaders who are members of the low-vision/blind community: Ollie Cantos and Janet LaBreck. This conversation was in a town hall format, intended as a facilitated open forum for individuals to share ideas about how to tackle issues within a physical, financial, and socio-emotional context.
Speakers/Facilitators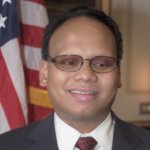 Ollie Cantos has been active in the civil rights arena since 1990.  He is Special Assistant to the Assistant Secretary for Civil Rights at the U.S. Department of Education and Member of the President's Committee for People with Intellectual Disabilities (PCPID).  He is also Chairman of the Board of Advisors for Scholarships for Eagles, Board Member of the Virginia Organization of Parents of Blind Children, Attorney Mentor for the American Bar Association Commission on Disability Rights, and Member of the United States Coast Guard Auxiliary. But Ollie is most grateful for his adoption of three blind triplet boys – Leo, Nick, and Steven. Read more about Ollie Cantos.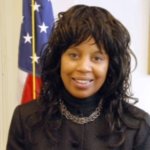 Janet L. LaBreck was confirmed by the United States Senate as the Commissioner of the Rehabilitation Services Administration (RSA) within the United States Department of Education in August 2013. RSA was established to provide leadership and resources to assist state and other agencies providing vocational rehabilitation services (VR) to individuals with disabilities to maximize their employment, independence and integration into the community and workforce. LaBreck was responsible for promulgating the most substantive regulation changes to the Vocational Rehabilitation program in over 15 years. She began her 27-year career in 1985 with the Massachusetts Commission for the Blind (MCB) where she served as Commissioner during the last six years of her appointment by Governor Patrick until her transition to Washington, D.C. Read more about Janet LaBreck.