Read the webinar transcript
Download the accessible PowerPoint
Watch the webinar on YouTube with open captions
Speakers:
Emily Harris, Principal, Harris Strategies
Risa Jaz Rifkind, Director, Civic Engagement and Marketing, ADA 25 Advancing Leadership
Moderated by Randall Duchesneau, Board of Advisors, RespectAbility
More than 1 in 5 people in the US report having a disability. Yet, people with disabilities are underrepresented in key civic leadership positions. For example, only one percent of the Chicago region's nonprofit board seats are filled by people with disabilities. A large percentage of nonprofits RespectAbility surveyed agree that the best way to ensure inclusion of all identities in programming, people with lived experiences must have a seat at the table. As a natural part of the human experience, disability is part of any diversity commitment. This session is for nonprofit professionals engaged with both board and volunteer relations and HR management to start the journey from recruiting to promoting people with disabilities starting with volunteer positions of leadership including board members.
About Our Speakers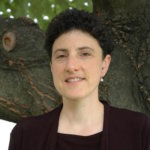 Emily Harris is Principal of Harris Strategies, LLC, helping non-profit organizations, philanthropy, and public agencies move their ideas to action. The founding Executive Director of ADA 25 Advancing Leadership, she developed the nation's first disability civic leadership program.  Her non-profit leadership experience has focused on urban planning, regional economic growth, open space conservation, early childhood education, and civic engagement. Emily earned a B.A. from Oberlin College and an M.A. from the University of Chicago. She serves on the Forest Preserves of Cook County Conservation and Policy Council, the Leadership Greater Chicago Fellows Association Board and the CMAP Economic Development Committee.
Risa Jaz Rifkind oversees Advancing Leadership's Civic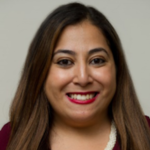 Connections Project by engaging with Members and partners to identify opportunities for Members to lead with power and influence. She leads Advancing Leadership's external and internal marketing, communications, and outreach. Previously, Risa was Program Manager at the Chicago Community Trust and managed disability inclusion initiatives including the Disabilities Fund and ADA 25 Advancing Leadership. Risa is passionate about the arts and serves as the Co-Chair of the Steering Committee for the Chicago Cultural Accessibility Consortium as well as on its Board of Directors as Treasurer. Risa also serves on the Accessible Airports Advisory Committee for the City of Chicago and the Access Advisory Committee for the Chicago History Museum. Risa received a B.A. from Johns Hopkins University.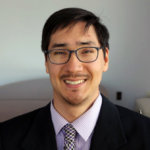 Randall Duchesneau is a consultant that provides clients with real estate investment and transactional advisory services. He also is a founding member of the United Spinal Association Greater Philadelphia Chapter, and is a C5-C6 quadriplegic from a spinal cord injury during gymnastics. Duchesneau has an undergraduate degree from Cornell, a Masters of Public Health from Yale, and has advocated for legislation on behalf of disability organizations. Read more about Randall Duchesneau.
This series is being led by RespectAbility in partnership with leading thinkers around equity in the philanthropic and nonprofit space: BoardSource; The California Wellness Foundation; Catalogue for Philanthropy, Greater Washington; Center for Disaster Philanthropy; Cerebral Palsy Foundation; The Chronicle of Philanthropy; The Communications Network; The Divas With Disabilities Project; Exponent Philanthropy; Grantmakers Concerned with Immigrants and Refugees; Grantmakers in the Arts; Media Impact Funders; National Center on Disability and Journalism; National Committee for Responsive Philanthropy; National Council of Nonprofits; The New York Women's Foundation; The Unfunded List; and Weingart Foundation.