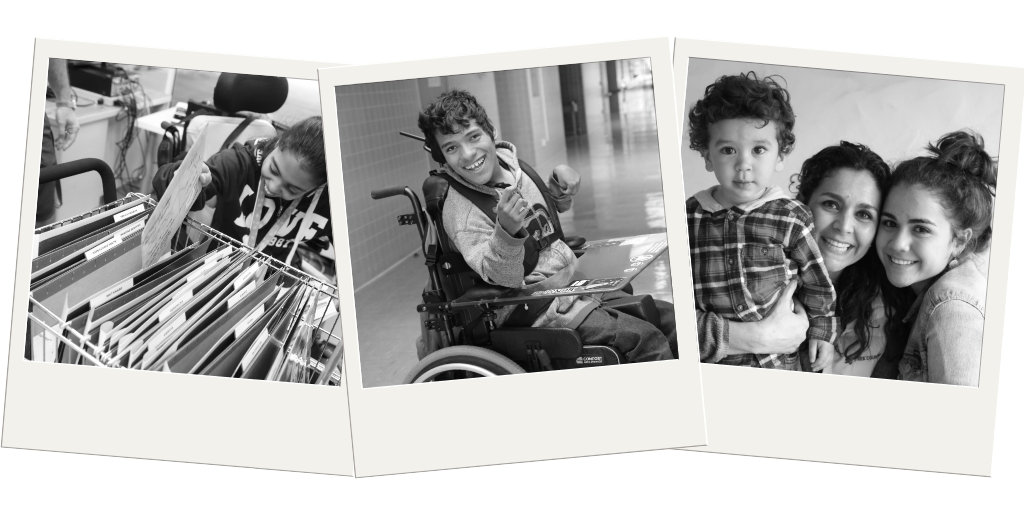 Washington, D.C., Oct. 13 – The country is celebrating National Hispanic Heritage Month, which began on September 15, 2019 and ends October 15, 2019. National Hispanic Heritage Month recognizes the contributions made and the important presence of Hispanic and Latino Americans to the United States and celebrates their heritage and culture. It is important to note this includes 5.1 million Latinx living with a disability in the U.S.
The Disability Statistics Compendium, released by Institute on Disability at the University of New Hampshire, shows that the employment rate for Latinx people with disabilities stands at 38.6 percent. At the same time, the employment rate for the broader Latinx community without disabilities is 75.3 percent.
The 2018 Annual Disability Statistics Compendium compiles data collected by the U.S. Census Bureau. The Compendium is intended to equip policymakers, self-advocates and other groups with clear statistics on the state of disability in America today.
Out of 2,887,953 working-age Latinx people with disabilities, 1,114,614 have jobs. This data shows that serious gaps exist between people with and without disabilities across the Latinx community. According to the Compendium, while 38.6 percent of U.S. Hispanic civilians with disabilities ages 18-64 living in the community had a job, compared to 75.3 percent of their non-disabled peers.
Comparing new data to last year's results shows that 21,551 Latinx people with disabilities entered the workforce in 2017. These gains occurred even as other segments of the disability community lost ground in the workforce.
The data also shows that geography plays a critical role in employment outcomes. While California has the largest number of Latinx people with disabilities at work (253,018), the states with the highest disability employment rates include Vermont (66.5 percent), Maine (61.3 percent) and Minnesota (61.1 percent). Looking at the job gains and job losses among Latinx people with disabilities, we find that New Mexico saw the biggest job gains with 5,750 new jobs for Latinx people with disabilities, while 5,653 new Latinx workers with disabilities were added to New York state's workforce. Nevada saw the biggest job losses for Latinx workers with disabilities, as 4,545 workers lost their jobs last year.
In the private sector, when employers recognize the importance of include disability in their diversity initiatives, success follows. According to Vincenzo Piscopo of the Coca-Cola Company: "People with disabilities bring a unique skill set that it is very valuable for companies. As it relates to employment and competitiveness in the workplace, we have to stop thinking of disability as a weakness and start thinking of it as an asset."
Brand name companies such as JP Morgan Chase, Pepsi, UPS, Ernst & Young, IBM, Walgreen's, Starbucks, Walgreens and the software corporation SAP show people with disabilities are successful employees. They also show that these workers improve businesses' bottom lines.
As more and more companies hire employees with disabilities, conversations are shifting from just dealing with architectural barriers to talking about attitudinal barriers. "Disability inclusion is no longer about automatic doors, curb cuts, ramps and legislation," says Jim Sinocchi, Head of the Office of Disability Inclusion at JP Morgan Chase. "Today, the new era of disability inclusion is about assimilation – hiring professionals with disabilities into the robust culture of the firm."
"Employment rates only tell part of the story," said Philip Kahn-Pauli, Policy and Practices Director at RespectAbility. "When you look at the employment rates among people with disabilities across racial lines, you find serious gaps in outcomes."
28.6 percent of African Americans with disabilities and 41.2 percent of Asian Americans with disabilities have jobs. Out of more than three million working-age African Americans with disabilities, barely 934,589 have jobs. Among the 531,093 working-age Asian Americans with disabilities, only 218,999 have jobs in the community.
While studies show many people within the Latino and other communities hide their invisible disability due to negative stigmas, some celebrities are using their voice to share their stories, educating people about both visible and invisible disabilities. They are defying the statistics and have remained highly successful with their disabilities. Notable examples include actresses Cristina Sanz, Gina Rodriguez, Michelle Rodriguez and Salma Hayek; film producer Diana Romero; artist Frida Kahlo; singers Demi Lovato and Selena Gomez; YouTube star Andrea Lausell; nonprofit founder Jeison Aristizabal; and Professor Victor Pineda. They are perfect candidates for RespectAbility's #RespectTheAbility campaign, which is shining a light on individuals with disabilities who are succeeding in their chosen careers.