Read the webinar transcript (coming soon)
Download the accessible PowerPoint
Watch the webinar on YouTube with live embedded captions
Every company wants to hire the right talent that will contribute to their bottom line. Increasing, leaders in corporate America recognize that boosting diversity and inclusion impacts more than just workplace culture and brings with it a competitive edge in the marketplace.
Companies in a variety of industries are working hard to hire more and more people with disabilities. As such, companies need to better understand how to make disability a key part of their diversity and inclusion strategies. We invite you to watch this special conversation with some of the nation's leading experts on disability, inclusion and success. Jim Sinocchi spoke about his efforts to launch a "new era of disability inclusion" at JP Morgan Chase, by "hiring professionals with disabilities into the robust culture of the firm." He shared key lessons he has learned about how to identify, training and promote professional with disabilities.
Likewise, Vincenzo Piscopo spoke about the key work that Coca-Cola has done to bring greater diversity to their team, their culture and their brand. From the new Unlabeled ad campaign to his personal experiences as a leader in the firm, Vincenzo offered insights from a globe-trotting careers as a successful inclusion leader.
Learn all about Coca-Cola's new campaign that puts disability, mental health and all aspects of diversity front and center here: https://www.campaignlive.com/article/ad-week-diet-cokes-unlabeled-pushes-powerful-message/1589226
You can learn more about JP Morgan Chase's disability hiring efforts here: https://www.jpmorganchase.com/corporate/news/insights/jsinocchi-a-new-dawn-for-disability-inclusion.htm
About Our Speakers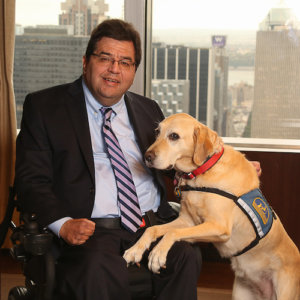 Jim Sinocchi works closely with senior leaders across JPMorgan Chase to establish consistent standards and processes to better support employees with disabilities. The office also supports employees who care for disabled family members. Sinocchi is keenly aware of the issues and challenges facing people with disabilities as he sustained a spinal cord injury early in his business career. He has been active in creating awareness and understanding of disability inclusion through his blog, View from the Chair. He has served on the boards of Jawonio, an organization focused on the well-being and equality of people with disabilities, and the Human Rights Commission in Rockland County, NY. He is also a member of the Viscardi Center Board of Directors — a special education school in NY for severely disabled students.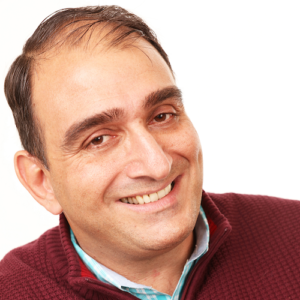 Vincenzo Piscopo works as Community and Stakeholder relations director for The Coca-Cola Company where he manages the relationships with disability, veterans and Hispanic organizations as well as United Way and Hands-On Atlanta. He has worked for The Coca-Cola Company for the last 22 years in different areas of the organization: Finance, IT, Marketing and Innovation. He has a bachelor degree in Economics, an MBA from Carnegie Mellon University, a Master in Creativity from Buffalo State College and is currently working in a Master in Rehabilitation Counseling. He is the president and founder member of the This-ABILITY BRG for The Coca-Cola Company and the president and founder of the "Wheels of Happiness Foundation" where he uses his expertise to help people with motor disabilities in disadvantaged areas of the world.