Washington, D.C., Sept. 26 – When The Real World was launched in 1992, it changed the landscape of television, ushering in the modern era of reality television. Produced by Bunim/Murray Productions, the show continues to focus on a group of people who come from different backgrounds living in a house together, with a different city and a different group of people each season. Twenty-seven years later, the show continues to make an impact. Now streaming for free on Facebook Watch, The Real World has arrived in two new places – Mexico and Bangkok, Thailand. And on both new franchises, disability is represented in an accurate and positive way.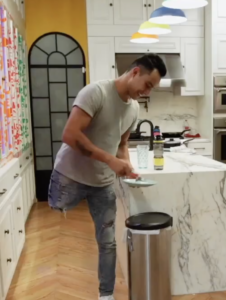 On The Real World Mexico, Emilio is an amputee who lost a leg due to an accident when he was 13-years-old. "I came to this project to give a voice to those who are voiceless," he said in a teaser clip for the show. "Impossible is a non-existent word for me." On the show, viewers learn how Emilio loves working out to relieve stress as he is portrayed as a multi-faceted individual, without a focus solely on his disability.
Executive Producer Jonathan Murray spoke highly of Emilio this summer. "When he was born in Mexico, [Emilio's] thought was 'I'm gonna be one of those people on the street begging for money,' because that's sort of where his society at that time put those people," Murray said while speaking on Capitol Hill. "He's going to have such an effect because he's just so damn positive."
On The Real World Bangkok, disability is represented through the story of Pao, who uses a wheelchair. Pao acquired his disability through a drunk driving accident in which he was the drunk driver.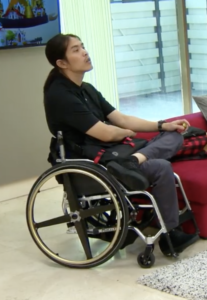 "It was just so wonderful to watch him enter the house, because we had put ramps in, we had adjusted countertops, the heights, I mean," Murray said about Pao. "And he had never in Thailand gone into a home that had actually been made for him. And it was just so cool to see."
Murray added, "Think of the power that's going to have as people in Thailand watch that where, you know, they don't have the curb cuts, they don't have any of that."
"Including cast members with disabilities like Emilio and Pao does not happen by accident," said Lauren Appelbaum, who leads RespectAbility's Hollywood Inclusion efforts as the organization's Vice President of Communications and author of The Hollywood Disability Inclusion Toolkit. "What we see on screen influences how we act in real life, but that is dependent on individuals with disabilities intentionally being included and shown in diverse and accurate portrayals. When cast members with disabilities are included in reality television shows, they can help to remove the stigmas that currently exist about interacting with individuals with disabilities."
Murray recognized the impact his show has had over the years. When The Real World San Francisco focused on Pedro Zamora, a gay, HIV-positive person who emigrated from Cuba, the show helped fight stigmas because people saw Zamora as a typical young man who happened to be gay and HIV-positive. Murray is doing the same by intentionally including cast members with disabilities.
"As a gay teen, I saw few positive representations of gay people in TV and film," Murray said. "What I did see was usually negative. This is very harmful to someone's self-esteem growing up. For people with disabilities, it is the same. They need to see positive representations of themselves, both as people with satisfying personal lives and as people who can perform successfully in the workplace. Seeing those positive images will open up a world to them that they may have thought was not for them. Also, those positive images will change for the better the way the greater society sees people with disabilities, opening up more opportunities for them."
When The Real World first aired on MTV, it was unlike anything else that was on the air at the time, and it is widely considered the first modern reality TV show. While the show has switched networks, its message has not changed. The Real World continues to change minds and move public opinion on important issues of diversity, equity and inclusion.