Diana Elizabeth Jordan, an award winning actress, writer, producer and director, is an important figure in the conversation about the inclusivity or lack thereof of people with disabilities in Hollywood. She found a way to get into and around Hollywood, with the help of her faith and self-confidence.
"There have been plenty of times in my life where I haven't felt positive but I try my best to let the positive outweigh the negative and I think my faith in God has a lot to do with that," said Jordan.
Jordan has cerebral palsy, which mildly affects her speech and gait. She has been acting professionally since she graduated from college. She began her career working in Chicago Theater. She also was the first actor with a disability to obtain Masters of Fine Arts in Acting from California State University Long Beach in 2001.
Since beginning her career, Diana has built an impressive list of over 40 credits in theater, film and television including her first T.V. guest star role on The WB's 7th Heaven in 2004. The majority of roles she has been cast in have not been disability specific. It has always been important to her to be cast in roles where her disability is incidental to the character or storyline.
Jordan also has her own expressive arts production company called The Rainbow Butterfly Café. Through her company, she recently has been marketing her performance of "Watch Your Head," a one-woman show written by Lynda Rodriquez, who had given Jordan the rights to perform the play after she had reached out to Rodriquez personally. Jordan hopes to tour "Watch Your Head" at colleges and universities in 2018.
"I really believe it is my hard work and determination that has lead to whatever success I may have. I have known since I was a little girl that I wanted to do exactly what I am doing," Jordan said.
Not many people can say that they get to do what they have dreamt of since they were a child, and even fewer people with disabilities get to say that. Jordan draws on that dream at the end of every self-made video or speech. It comes back to a picture of Jordan, a little girl, dreaming on a big swing, with the caption, "It all began dreaming on a big swing."
"As a little girl, I used to dream about being an actress and there are still times like when I am on a film set that I can't quite believe I get to do what I have dreamed of since I was a little girl," Jordan said. "So I use the phrase, 'It all began dreaming on a big swing' as a way to celebrate how blessed I feel to have made my dreams come true."
Jordan will appear in Jeff Houkal's The Edge of Isolation in early 2018. It is her first feature horror film and her first time filming on location. She said she had a blast filming with the cast and crew.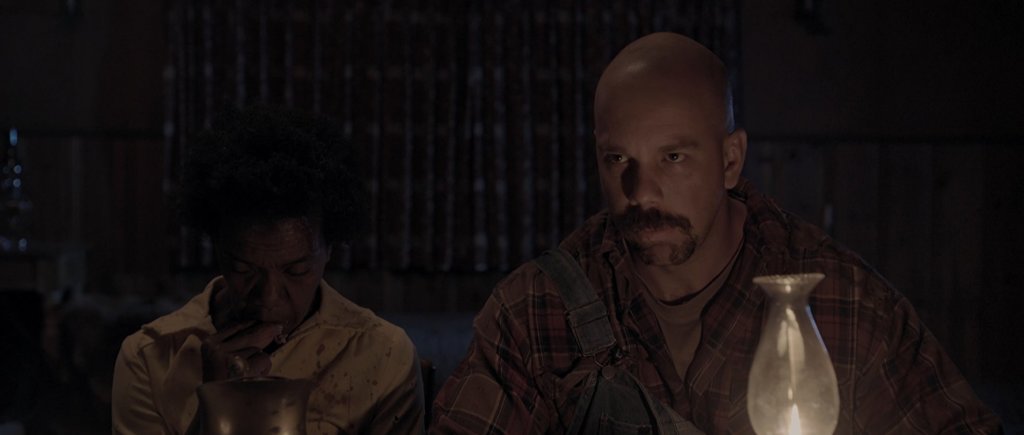 "For me, success had never been about being famous or how big the house I living is, it has always been about setting a goal and then accomplishing it, then setting another goal and accomplishing that. It is what I've done my entire career and what I plan to continue to do."
The Bigger Picture
Jordan's story is important to talk about because she is one of the one-in-five Americans who has a disability in the United States. While polls show that most of them want to work, 70 percent of working-age Americans with disabilities are outside of the workforce. If we do not employ people with disabilities in Hollywood, we ignore and fail to employ 20 percent of Americans.
There are more than 5.6 million African Americans living with a disability in the U.S. Only 28.7 percent of working-age African Americans with disabilities are employed in the U.S. compared to 72 percent of working-age African Americans without disabilities. Jordan not only represents people with disabilities in Hollywood but also as an African American woman with a disability.
For many of the 1,199,743 black students (K-12) with disabilities in America today, however, the deck is stacked against them. Frequently "invisible disabilities" such as ADHD are not diagnosed and students do not get the supports they need to achieve. Frustrated, they can act out and become suspended. Studies show that when students miss too many days, they get so far behind in class that it can lead to them dropping out of school and entering the school-to-prison pipeline. Today there are more than 750,000 people with disabilities behind bars in America. Indeed, half of all women who are incarcerated in America have a disability. The majorities of them do not have high school diplomas, are functionally illiterate and are people of color.
Overall, only 65 percent of students with disabilities graduate high school compared to 84 percent of students without disabilities. However, only 57 percent of black students with disabilities graduate high school compared to 74.6 percent of black students without disabilities.
Role models such as Jordan make a big difference in setting high expectations for youth with disabilities. People with disabilities of all backgrounds can be amongst the highest achievers on earth. Harriet Tubman had Epilepsy, actress Halle Berry lives with diabetes, business leader and Shark Tank superstar Daymond John is dyslexic and Stevie Wonder is blind. Each of them, like Jordan, is a positive role model for success.