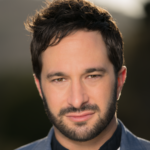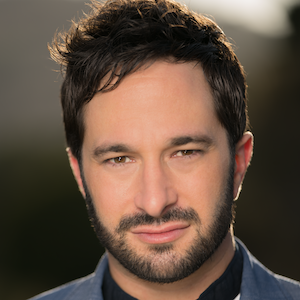 Aaron Wolf is an incredibly talented filmmaker, an award-winning actor, and an overall wonderful person! Aaron has created a multitude of films, ranging from The LD, which helped get him into film school, to the more well-known films Restoring Tomorrow and The Walk, to his recently released adventure-thriller TAR. These films are based on Aaron's Jewish roots and experiences with his grandfather and learning disabilities. Looking at the success of these films, one might assume that Aaron has always been completely connected to his Judaism and open and accepting of his learning disabilities, however his journey and relationship with disability and Judaism has not been linear.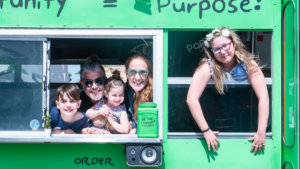 Lee and Nechama Chernotsky live in Los Angeles, California with their three kids. A homeschooling family for over 6 years now, Lee and Nechama worked hard for their kids to start their education at a Jewish Montessori, in which they are still active. Nechama, Lee's wife and partner in purpose (soon to formally join the Speakers Bureau), laughingly describes Lee as "hallucinogenically optimistic, a renaissance man, an incredible father and listener who gives more than he takes." Needless to say, Lee is selfless, and his passion manifests in his work with his foundation, ROSIES, a 501C3 nonprofit, to which Lee has found a chosen family with visionary philanthropic support from the Jeffrey and Leann Sobrato Charitable Fund.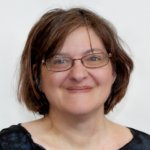 Erika Abbott is an intelligent woman and talented writer. Erika's disability advocacy started in grade school, where she and some friends, eventually including fellow Speaking and Training Bureau member Aaron Seglin, formed the Disabled Posse. The idea, Erika explained, is "when you're a kid, you are fearless," and younger kids are more likely to ask questions. But, "by middle school, that's where the intimidation starts. Everyone's scared of the things they don't know." With Aaron as her voice when she struggled to speak for herself, Erika and the Disabled Posse worked to educate other kids in their school about what it was like to live with a disability, especially at such a young age, and inspire change through their work.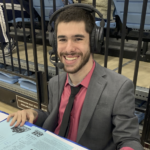 Justin Borses is a 21-year-old "valley kid from California" who lives with Cerebral Palsy. Currently, he is a student at California State University at Northridge (CSUN), majoring in broadcasting and journalism, but he's secretly a theatre kid at heart. Justin is a major extrovert and thrives on conversation and interaction with others, which makes his job as a sports broadcaster the perfect fit! Justin has had Cerebral Palsy his whole life. Growing up, his parents enrolled him in equine therapy, not only to help his motor skills, but to give him an emotional outlet as well. From this, Justin learned he likes his feet to be "firmly planted on the ground," so horseback riding most likely isn't in his future!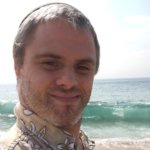 Shlomo Meyers was born in Manhasset, New York on December 6, 1985 with Down Syndrome. He is the middle child in a family of seven children. Meyers currently lives in Los Angeles with his wife, Danielle. He has been working at Maimonides Academy in Los Angeles since 2014. Meyers describes himself as a kind, respectful person. Growing up, Judaism was a major component of his life. He is "proud to be a Jewish person, even if it's hard to be a Jewish person sometimes." He joked, "especially when we get to Yom Kippur!" He began to read the Torah at the age of five as he says it helps to be a Jewish person and read the Torah. Aside from this, his favorite Jewish holiday is Hanukkah, although Purim comes in a close second!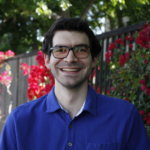 Alex Howard is a compassionate, funny guy, to whom it is incredibly easy to talk. Alex has MEPAN Syndrome – one of only 18 people in the world with the condition – and Ehlers-Danlos Syndrome. MEPAN Syndrome is a rare genetic neurological disorder that usually presents in early childhood, but Alex was not diagnosed until age 27. Alex's great sense of humor definitely helped him cope with being undiagnosed for his first 27 years and continuing to live with uncertainty. He explains that living without a diagnosis and being the kid in school with "an undiagnosed neurological condition" tends to bring with it loneliness and isolation, and Alex indeed experienced these feelings. Films and movies have long been part of Alex's coping mechanisms, along with, of course, jokes. On bad days, Alex has found solace in villains in movies like, The Joker. He joked, "Well, at least I'm not that guy!"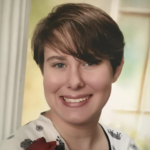 Emily Borses is a 21-year-old aspiring filmmaker based in Los Angeles who is also part of RespectAbility's Speaking and Training Bureau. Emily's family is very artsy, especially her dad. When she was growing up, he introduced her to 60's-era punk rock music like Led Zeppelin, Heart, ZZ Top, and The Foo Fighters. She also developed an appreciation for writing, poetry, and photography, all of which are essential components of film! It wasn't until Emily was watching the film Juno with her dad, and deeply analyzing the way Elliot Page portrayed his character, that her dad pointed out that she would be great at filmmaking and analysis. Even as she was discovering her artistic passion, Emily was living with an anxiety disorder that was not diagnosed until her junior year of high school. Looking retrospectively at her childhood in light of the diagnosis, she realized that film has really been a key component to her recovery and a coping skill for her anxiety.