Advancing Opportunities for People with Disabilities in Los Angeles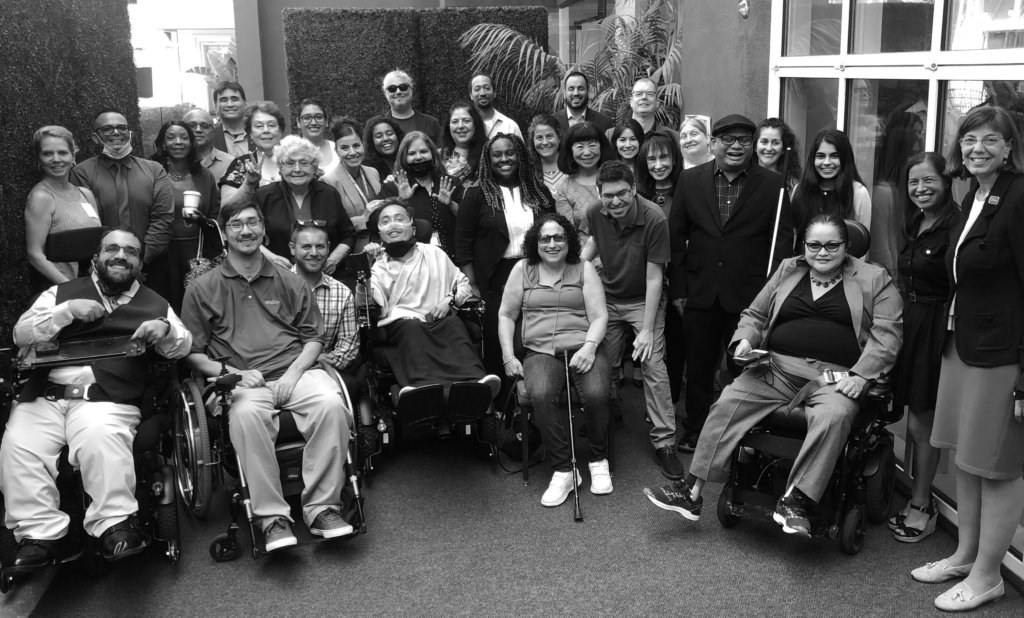 Since 2017, RespectAbility has been working to improve education, training and employment outcomes for people with disabilities in the wider Los Angeles metropolitan area. The need is great, and our work is having a transformative impact for Angelenos with disabilities.
One-in-five Americans have a disability according to the U.S. Census Bureau. People with disabilities are America's largest minority group and the only one that, due to accident, aging or illness, anyone can join at any time. Indeed, in California alone, there are 4,131,700 residents living with some form of disability and they make up fully 10.6 percent of the state's population.
There are 65,886 students with disabilities enrolled in Los Angeles public schools – making up fully one quarter of all students with disabilities in California. Unfortunately, these students are not being properly supported. While Los Angeles Unified School District (LAUSD) students without disabilities have an 81.3 percent high school graduation rate, LAUSD students with disabilities have a high school graduation rate of only 63.7 percent.
The failure to adequately serve Los Angeles students with disabilities is one reason why adults with disabilities in Los Angeles are faring worse economically than their peers. There are 452,879 working-age people with disabilities in Los Angeles County, and 185,973 working-age people with disabilities in the City of Los Angeles. This means there are well more than half a million working-age Angelenos with disabilities. But unfortunately, only 22.8 percent of Angelenos with disabilities have jobs. By contrast, 74.4 percent of Angelenos without disabilities have jobs.
We know that Los Angeles represents a significant area of opportunity. While there is a 38-percentage point gap between the labor force participation rates of people with and without disabilities in California, that gap rises to 51.6 percentage points in Los Angeles. Reducing that gap is an important goal for RespectAbility, because good jobs allow people with disabilities to provide for themselves and their families, become independent of government assistance and give back to their communities. We believe that ensuring people with disabilities receive a successful and supported education is a key to achieving that outcome.
Coordinating best practices will lead to high achievement for students with disabilities. The relatively low high school graduation rate among students with disabilities is not because they have disabilities – it is because our education system has failed to take their unique needs into account.
For example, out of more than 6 million students in California's K-12 system, 703,920, or 11.4 percent, are students with disabilities. Likewise, there are 191,019 students with disabilities enrolled in LAUSD schools, accounting for fully 11.5 percent of LAUSD's student body. Among those students, 78.3 percent are Latinx and 10 percent are African American. 46.6 percent of LAUSD's students with disabilities have Limited English Proficiency (LEP). There is a significant gap in testing and identification for low-income students, especially those of color, which means their needs are not adequately met. By bringing the right people to the table, making the right connections, and collaborating around resources, we can begin to affect outcomes.
The disability community lives by the motto "Nothing about us, without us." We must have a seat at any decision-making table that affects us – which is every table, as disability cuts across all other demographics. Those with lived experience know the solutions that work and must be part of the decision-making process. As such, we are actively looking for new partners and new organizations to join our work in California. Want to get involved? Contact Nelly Nieblas, Manager of Policy, Advocacy and Engagement, at [email protected] for more information.
Examples of our impact in Los Angeles:
Long Beach
Learn More About Our Work in Long Beach
Profiles of Long Beach Partner Organizations
Press On Our Efforts in Long Beach