Supporting Student Success in the Time of COVID-19 and Beyond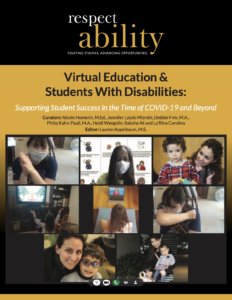 Whether you are a student with a disability or an adult (parent, guardian, teacher or otherwise) who is championing success for a student with a disability, this guide is for you. Our goal is to be a timesaver for students with disabilities, as well as for the adults in their lives who care about them. This guide includes resources that can help pave the best educational and social-emotional path possible during this pandemic.
View each section of the guide by following the links below:
Note: This guide was one of several such guides that the team from RespectAbility  produced during spring/summer 2020. It was last updated in January 2022.