How do you determine ways to support individual spiritual and religious preferences? Evergreen Life Services has developed its own spiritual assessment practice. This presentation described how Evergreen utilizes its successful approach to support an individual's preferences and participation in their chosen spiritual and religious expressions. The assessments include targeted questions that help create a pathway for providers to support individual religious and spiritual preferences and practices. The presenters from Evergreen shared the stories of peoples' journeys to belong to their chosen faith communities.
Speaker Bios
Sharon Gomez is the Chief Compliance and Privacy Officer at Evergreen Life Services, Lake Charles, Louisiana. Sharon has developed and implemented a Quality Enhancement System utilizing the Personal Outcome Measures of the Council on Quality and Leadership and created in-service training programs in the area of quality for Evergreen and each of its operating divisions. She is a past president of AAIDD and has served in numerous leadership positions for the Association.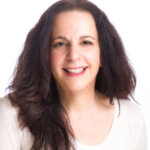 Yvonne A. Miller-Nixon is the Quality Enhancement Director at Evergreen Life Services where she coordinates all agency practices related to quality. Yvonne facilitates the development of Quality Improvement Plans for 16 divisions in six states. She assured Personal Outcomes interviews were conducted for a 10 – 15% sample of people served in six states each year. She also conducted over 40% of these interviews.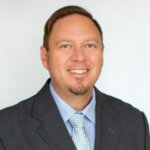 Jarrod Adams is the Evergreen State Executive Director for Tennessee where he is responsible for the operations of all 5 division in Tennessee, representing almost 200 individuals served and over 200 total staff. Jerrod also co-wrote a non-violent crisis system that Evergreen currently utilizes in 5 states.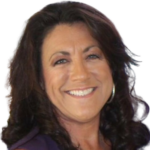 Karen Towery is the Evergreen Executive Director who is responsible for the overall operation of all programs and services in north central Texas. Karen oversees the daily operation of the division and establishes and implements policies and procedures which assure the best interest of individuals served, staff, and facilities.