Los Angeles, March 16 – During Sunday's Academy Awards, many firsts were celebrated in terms of diversity and inclusion, including disability representation. Best Picture Everything Everywhere All at Once showcases representation of ADHD, while writer/director Daniel Kwan, who also took home an award for directing, has ADHD himself. Best Live Action Short An Irish Goodbye features James Martin, an actor with Down syndrome. Also of note, RespectAbility Lab Alumna Courtney Wold served as the visual effects production manager for Guillermo del Toro's Pinocchio, which won Best Animated Feature.
Everything Everywhere All At Once Takes Viewers on a Journey Inside the Multiverses of a Neurodivergent Mind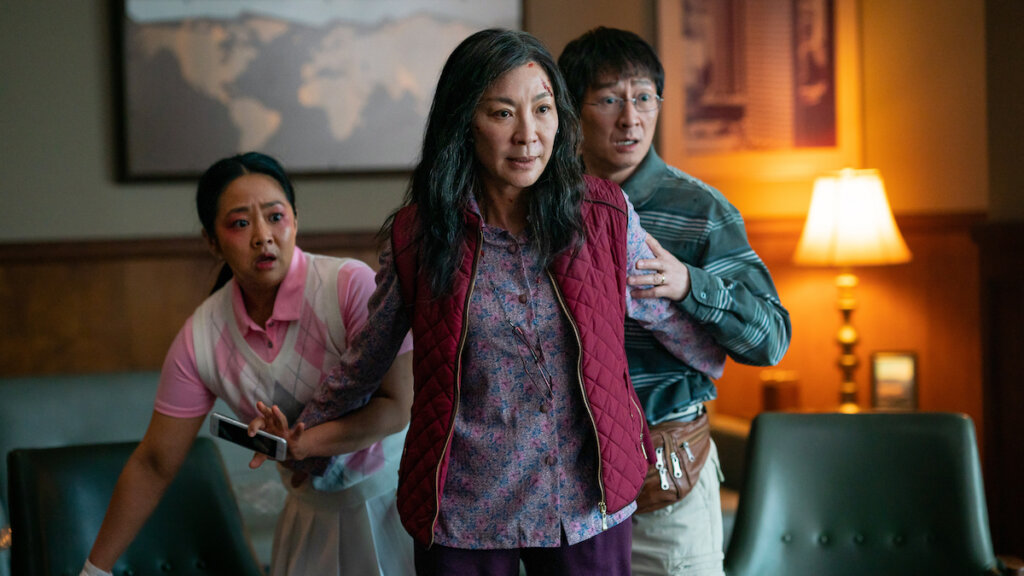 As widely expected, Everything Everywhere All at Once took home numerous Oscars during this week's ceremony. A neurodivergent audience member watching Evelyn Wang (Michelle Yeoh) may pick up on the fact that she has undiagnosed ADHD. Daniel Kwan, one-half of the writer/director team "Daniels," confirmed this in various interviews. Kwan set out to write a lead character with undiagnosed ADHD, which he felt would add to the external and internal chaos in the film. Through his research of ADHD traits, Kwan felt a sense of familiarity and ended up getting diagnosed with ADHD himself. Turns out, Kwan was subconsciously pulling from his own lived disability experience.
RespectAbility's Dennis Tran and Vanni Le, who are both neurodiverse, wrote: "This film is truly unlike any other cinematic experience. It's a creative take on the struggles of immigrant families pursuing their American Dream that subtly and authentically represents neurodivergence, while layered with multiverse settings akin to what one could only experience in a Marvel Cinematic Universe film. This storytelling ultimately emphasizes that despite our differences and struggles, we all share in our human desires for belonging, kindness, acceptance, and love."
An Irish Goodbye: A New Standard for Disability-Focused Stories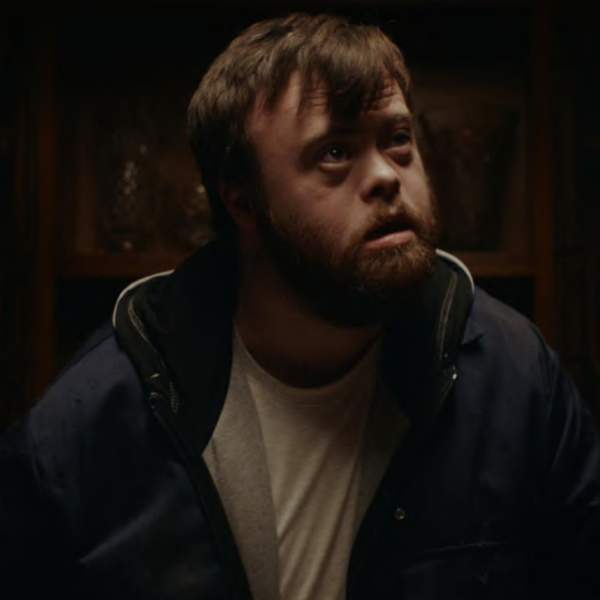 The disability-inclusive short An Irish Goodbye won the Oscar for Best Live Action Short Film. Lorcan (James Martin), who has Down syndrome, is reunited with his brother after their mother's death to complete her mother's bucket list. Like his character, Martin also has Down syndrome, ensuring Lorcan's authentic portrayal.
RespectAbility's Isabella Vargas wrote: "An Irish Goodbye manages to explore so many complicated subjects in such a short time while also delivering truly charming characters. It can be hard to find honest and well-meaning portrayals of 'inter-abled' relationships. So many films show a caretaker who outshines the character with a disability, who is only defined by their struggles. Often, characters like Lorcan would be reduced to tropes surrounding Down syndrome. However, An Irish Goodbye changes everything by making sure that the core of the story is a relationship between brothers. An Irish Goodbye will move you, humor you, and have you running to reconnect with a loved one."
Martin not only celebrated this win but also his birthday at the Oscars, where he was serenaded by the audience. The film's producers Tom Berkeley and Ross White led this birthday singalong during their acceptance speech.
"This award is actually the second most important thing about today, because it's this man's birthday," Berkeley said while hugging Martin onstage. "He's out here in Hollywood, wearing a leopard print suit jacket. We'd love to use the rest of our time up here to sing to James."
In 2020, actor Zack Gottsagen was the first actor with Down syndrome to present an award during the Oscars. In 1993, Educating Peter, a film that follows third-grade student Peter Gwazdauskas, who lives with Down syndrome, won the Oscar for Best Documentary Short.
Martin is a rising star who gives so much life and personality to Lorcan. A proud ambassador for the learning disability charity Mencap, Martin states that "anyone can act" when asked what he would say to actors with learning disabilities (In the UK, the umbrella term learning disabilities includes Down syndrome). He suggests that anyone follows their passion and seeks what's fun for them.
Deaf Actor Troy Kotsur Presents Oscars for Best Supporting Actors
Tory Kotsur, who won the Oscar for Best Supporting Actor last year, returned to present the awards for Best Supporting Actor and Actress.
When reflecting on his Oscar win – the first deaf male to win an Oscar – Kotsur said, "I believe it's opening many more doors and opportunities. And so I'm seeing much more diversity and inclusion in Hollywood. And so that's what was quite inspiring about my moment."
According to Nielsen, the disability market influences more than a trillion dollars in disposable income – making disability inclusion not only the right thing to do but the economically smart thing to do as well. The pace of diversity of all marginalized populations has been increasing, allowing new voices to be heard. However, the lack of representation – just 2.8 percent of characters on TV and 2.3 percent on film – means that millions of people are unable to see themselves in media today.
More people with disabilities need to be visible in front of – and behind – the camera. An increase in diverse, accurate, and authentic portrayals of disabled people in television and film can significantly help to end stigmas that undermine their opportunities to receive the education, training, and employment opportunities needed to succeed.