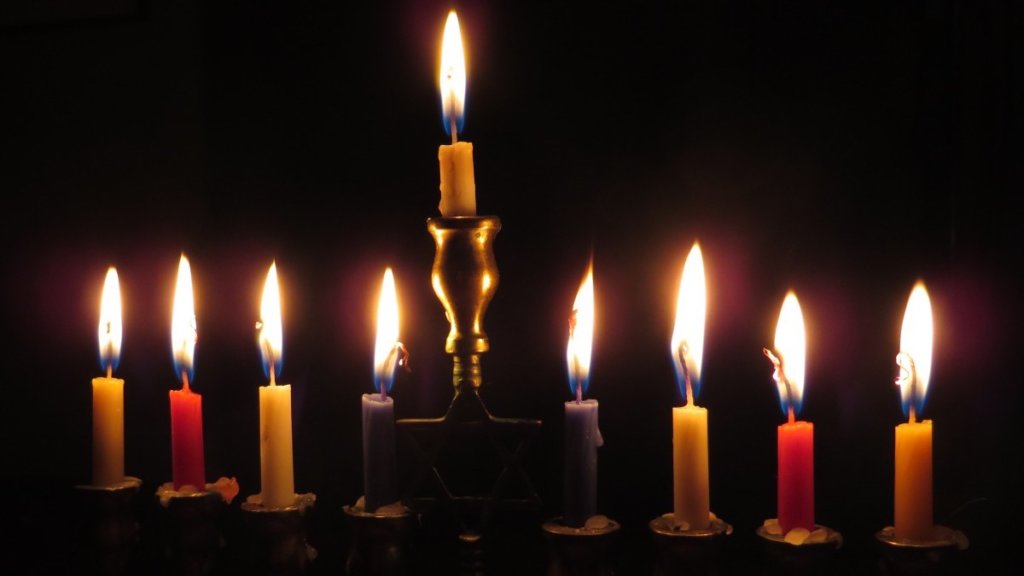 RespectAbility's Chanukkah celebration this year was one to remember. We had a wonderful celebration for community building, Chanukkah lessons, values, and celebrating some of the awesome speakers in RespectAbility's Disability Training & Speakers Bureau.
RespectAbility held candle lighting events during seven of the nights of Chanukkah. Given the virtual nature of the events, we did not hold one on Shabbat. At a time when we had not seen our RespectAbility family and many of our loved ones for a while, this was an opportunity to bring people together. It felt like a miracle that we were able to spend Chanukkah together. It was a time to celebrate the holidays virtually and safely, as many office and community holiday parties have been cancelled this year.
During the events, we celebrated, prayed and sang songs with our amazing RespectAbility Staff, board, speakers/trainers and wider community. Highlights included Carly Okyle's story about her son loving Chanukkah all year round (read her article here), Aaron Seglin dazzling us with his performance of the "eight nights of Chanukkah," a riff on the "12 nights of Christmas" as his childhood form of advocacy, and Aaron Wolf's interesting take on miracles, both large and small. Several of the reflections will be shared in the JDP, including two that you can find along with this article. The casual nature of the events allowed for informal presentations. Speakers were candid and often basing their stories on childhood memories or traditions. This also allowed for attendees to connect and bond.
My favorite part of the celebrations was being together with people from varied parts of the RespectAbility family. We had Staff, board and speakers. Speakers were joined by their parents, siblings and extended family, who were excited to hear them speak. The pride on the families faces as they watched their loved ones speak filled me with joy. This was a great way to celebrate the work of our amazing Speakers Bureau.
We hope that attendees gained a new perspective on people with disabilities thanks to the incredible stories by from our speakers. Personally, as I rehearsed with the speakers and attended every night, I was blown away by the perspectives and the lessons taught by the speakers. Every speaker added a new layer to my understanding and appreciation of Chanukkah.