Read transcript
Download accessible PowerPoint
The COVID-19 pandemic and resulting economic crisis have necessitated the shift to virtual services for many key educational, occupational and transitional service programs. As a part of the constellation of programs under the Workforce Innovation and Opportunity Act (WIOA), Pre-Employment Transition Services (Pre-ETS) support youth with disabilities during a critical time of their lives. Many states have been scrambling to manage the shift to virtual services and struggling to develop best practices to support client success.
Leaders in Tennessee's vocational rehabilitation system have published a thorough best practice guide reflecting critical lessons and valuable insights gained about providing effective virtual Pre-Employment Transition Services. This free online learning opportunity directly enabled engaged workforce leaders and self-advocates to understand what works, what is changing and how to plan for an exciting virtual future.
Speaker Bios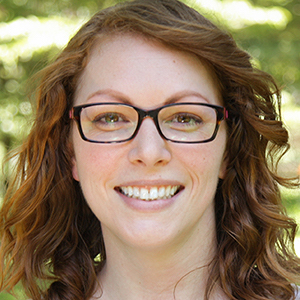 Jessica Awsumb, Ph.D., is a Research Associate in the Department of Special Education at Vanderbilt University. Her research focus surrounds the successful transition of youth with disabilities from secondary school to employment, postsecondary education, and independent living. Her education has emphasized research methodology and statistics with a disability studies and special education lens. She has recently co-authored articles on the status of Vocational Rehabilitation (VR) and Pre-Employment Services for youth with disabilities. Dr. Awsumb has worked directly with VR and the Department of Education in two States to increase the successful transition of youth with disabilities to adulthood by receiving needed services, experiences, and agency connections while in high school.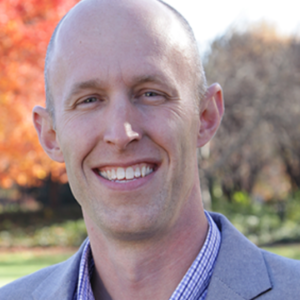 Blake Shearer is the Vocational Rehabilitation transition director with the Tennessee Department of Human Services. He has a passion for helping to improve the postsecondary outcomes of students with disabilities through collaborative efforts. Prior to joining VR in 2019, he served in various roles within the education system for 15 years, from paraprofessional, to classroom teacher, district-wide supervisor, and state Department of Education director for supports services and student readiness. He, along with a statewide team of more than 25 individuals, help to oversee Pre-Employment Transition Services, Transition School to Work grants, and Tennessee's 17 Project SEARCH programs.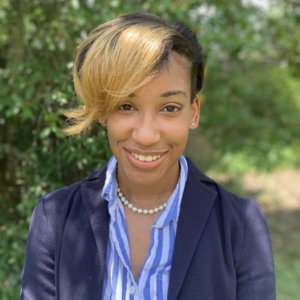 Triniti Holden is the Pre-Employment Transition Services (Pre-ETS) Supervisor for Shelby and Fayette Counties in Tennessee. Shelby County School System is Tennessee's largest school district and the 25th largest district in the nation. Triniti graduated from the University of Tennessee at Knoxville with her Bachelors in Education, and as a native Memphian with strong ties to the community and its stakeholders, she felt led back to Shelby Co. upon graduating. After serving years as an educator in low socio-economic areas of the city, Triniti segued to the transition services team at TN Department of Human Services Division of Rehabilitation Services as a Pre-ETS Specialist, prior to being promoted to Pre-ETS Supervisor. Triniti then received her Master's degree in Public Health Administration at East Tennessee State University, and has since implemented quality improvement processes in the transition world and is creating new initiatives this school year geared towards postsecondary college certifications for students with disabilities. Triniti is on a mission to strengthen and enhance transition services and opportunities for the students in Shelby and Fayette counties by being an advocate and change agent for underserved populations.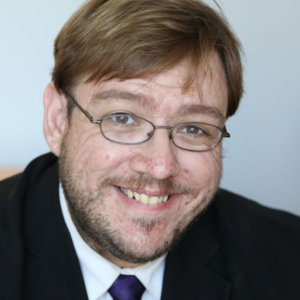 Philip Kahn-Pauli is the Policy and Practices Director of RespectAbility, a nonprofit organization fighting stigmas and advancing opportunities so people with disabilities can fully participate in all aspects of community. He educates leaders at the federal and state level about best practices to expand opportunities for people with disabilities. Kahn-Pauli coordinated the development and distribution of both the Disability Employment First Planning Toolkit and Disability and Criminal Justice Reform: Keys to Success report. He frequently organizes accessible webinars on best practices, which are attended by workforce boards, agencies, VR, disability organizations, public officials, artists and more – reaching a national audience of more than 2,000. Kahn-Pauli also speaks at national and regional conferences for workforce boards, agencies and professionals.
Kahn-Pauli serves as the co-chair of the Employment and Training Task Force of the Consortium for Citizens with Disabilities (CCD). He works with more than 110 national disability organizations to impact federal policy and move the disability employment agenda forward at the national level. At the state level, Kahn-Pauli advocates for cost effective solutions, replicable models and school-to-work transition programs for youth with disabilities.
Kahn-Pauli's career in disability began with several years of work at a local nonprofit focused on traumatic brain injury. He holds a master's degree in social policy and philosophy from the George Washington University and a bachelor's degree from the University of Denver. Raised by a single mother with serious chronic health issues, he is deeply committed to building a better future for people with disabilities.