Read the transcript
Download the accessible PowerPoint
RespectAbility, a diverse disability-led nonprofit organization that fights stigmas and advances opportunities so people with disabilities can fully participate in all aspects of community, officially announced the release of its new strategic plan. The plan is the culmination of a year-long process that brought together a cadre of key influencers from across the country, building upon evidence-based research, refinement, and results from the past eight years. The result is a bold, forward-looking, and visionary five-year roadmap to shatter old paradigms by engaging in a multifaceted approach to remove physical, programmatic, and attitudinal barriers to full societal participation by people with all types of disabilities.
We hosted with RespectAbility Chairman Ollie Cantos and other Board officers. Attendees learned more about the strategic plan and what is next for RespectAbility.
Speaker Bios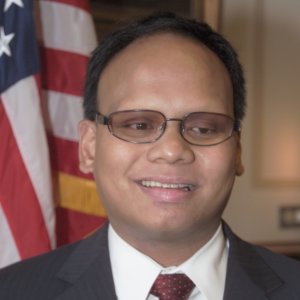 Ollie Cantos is the Chairman of RespectAbility's Board of Directors. Cantos has been active in the civil rights arena since 1990.  He is Special Assistant to the Acting Assistant Secretary for Civil Rights at the U.S. Department of Education, Attorney Mentor for the American Bar Association Commission on Disability Rights, Vice President of the Virginia Association of Parents of Blind Children, and Member of the United States Coast Guard Auxiliary.
Past positions include Staff Attorney and Director of Outreach and Education at the Disability Rights Legal Center, General Counsel and Director of Programs at the American Association of People with Disabilities, Special Assistant and later Special Counsel to the Assistant Attorney General for Civil Rights at the U.S. Department of Justice, and Associate Director for Domestic Policy at the White House under President George W. Bush. Prior leadership posts include Vice Chair of the President's Committee for People with Intellectual Disabilities, Legal Officer for the Coast Guard Auxiliary, Vice President of the Legal Aid Foundation of Los Angeles, Chairman of the Board for Scholarships for Eagles, President of the California Association of Blind Students and the National Association of Blind Students, and member of the boards of directors of the ENDependence Center of Northern Virginia, the Blind Children's Center, Community Lodgings, the California Association to Promote the Use of Braille, the National Federation of the Blind of California, Loyola Marymount University Alumni Association, and Loyola Law School Alumni Association.
But Ollie is most grateful for his adoption of three blind triplet boys – Leo, Nick, and Steven.  Their compelling story has been told by National Public Radio, PEOPLE Magazine, The Washingtonian Magazine, USA Today, and videos that went viral on NowThis.com, HeartThreads.com, and others. In addition to local media coverage, they were featured as Persons of the Week on ABC's World News Tonight with David Muir In December 2017 for attaining the coveted rank of Eagle Scout as part of Boy Scouts of America. Their story has now reached a grand total of more than 53 million views.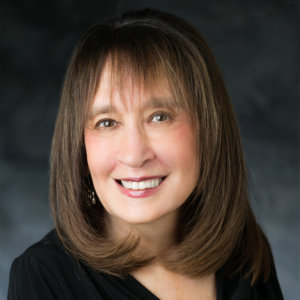 Vivian Bass became the CEO Emeritus of The Jewish Foundation for Group Homes (JFGH) in June 2016 subsequent to serving for 30 years at the helm of the agency, which ultimately grew to 77 residential locations via a wide variety of models, two innovative transition youth programs, and a staff of 260. As JFGH continued to become a model for more than 25 communities over five continents, Bass travelled extensively, mentoring these communities wishing to emulate the JFGH Program.
She has presented at The World Congress on Disabilities in conjunction with the Paralympics, The National Organization on Disability (NOD), The American Association of Intellectual and Developmental Disabilities (AAIDD), The National Association of Social Workers (NASW), The General Assembly of The Jewish Federations of North America, The Jewish Council for Public Affairs (JCPA), The International Lion of Judah Conference, RespectAbility, and numerous others.
Bass is the Immediate Past Board Chair of Jewish Women International (JWI) and currently serves as Vice President of Save a Child's Heart US and on the Board of Directors of The Jewish Council for Public Affairs (JCPA) as well as CaringMatters (formerly HospiceCaring) in Maryland. She was a founding board member of Potomac Community Resources (PCR), which evolved from the local Catholic Community. Bass is a Lion of Judah ("Woman of Valor"), the highest distinction internationally for Jewish women.
She remains loyally engaged with The University of Michigan, where she pursued both her undergraduate and graduate studies in Special Education.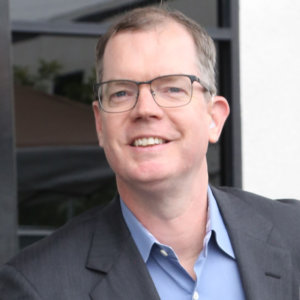 Delbert A. Whetter, JD, MBA, currently serves as the Chief Operating Officer & Head of Business Affairs at Exodus Film Group in Venice, California, where he manages the corporate and business affairs of Exodus Film Group. In the past sixteen years, Whetter has served as head of Business Affairs for numerous entertainment, digital, and wireless content providers where he was responsible for drafting and negotiating film, television, and online property transactions, development, talent and production agreements, film financing arrangements, and licenses of intellectual properties. Whetter has worked on Exodus Film Group motion pictures, IGOR, a CGI-animated motion picture released globally by MGM in 2008, The Hero of Color City, released by Magnolia Pictures in 2014, and Bunyan & Babe, released by Cinedigm in 2017.
Prior to earning his law degree from the George Washington University Law School in Washington, D.C., Whetter served in a clerkship at the Federal Communications Commission, and as a paralegal for three years at top Washington, D.C. law firm, Hogan & Hartson (now known as Hogan Lovells). Whetter earned his Master of Business Administration (MBA) degree from Pepperdine University's Graziadio School of Business and Management.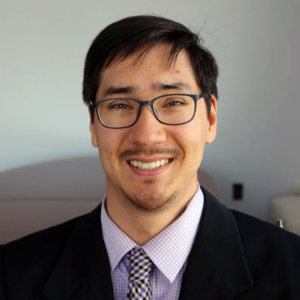 Randall Duchesneau is a consultant that provides clients with real estate investment and transactional advisory services. He also is a founding member of the United Spinal Association Greater Philadelphia Chapter, and is a C5-C6 quadriplegic from a spinal cord injury during gymnastics.
Duchesneau has an undergraduate degree from Cornell, a Masters of Public Health from Yale, and has advocated for legislation on behalf of disability organizations. He has worked at General Electric and the Department of Health and Human Services, and is also the former Director of the National Leadership Program at RespectAbility. He has interviewed United States presidential candidates, governors and senators on disability employment policy.
Duchesneau also is an active mentor for individuals living with spinal cord injury and has worked with engineers to design and develop medical devices and assistive technology.