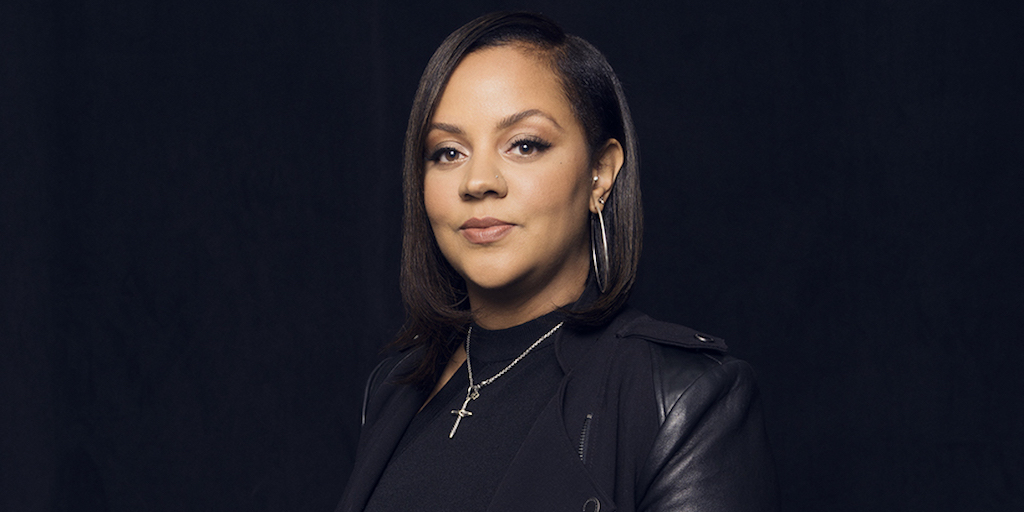 Los Angeles, July 1 – Whitney Davis was one of the first guests to speak with RespectAbility's 2021 Lab participants, and she was not short on advice. "It's never too late to pivot, it's never too late to wake up and start over…don't put any kind of limit on your success."
Davis began her career at CBS more than 13 years ago as a Page and worked her way up from Digital Journalist and Associate Producer for CBS News to Diversity and Inclusion Manager at the network. Davis was part of a team charged with educating and fostering a more inclusive culture while identifying new voices both in front and behind the camera. Disillusioned with a corporate culture unwilling to change, Davis later resigned, a decision she chronicled in an open letter published in Variety in April 2019.
"Don't ever take a job where it does not feel good to your soul, where it does not feel good to your spirit," Davis told RespectAbility's 30 Lab participants. "If they don't see you, if they don't value you, if they don't respect you, and if they don't recognize the talent that you're walking in there with, it's not even worth it. It is not worth your mental health."
Davis is a proud wife and mother who has found herself lending her voice to a movement that transcends race and gender in an effort to inspire a new generation of storytellers while shaping the landscape of an evolving cooperate environment.
Davis is pushing for authentic representation, not just because it's the right thing to have, but also because authenticity makes for a better final product. "If you did not live the story that you're trying to tell or have some specific authenticity to bring to it, you shouldn't write it. 'Cause the audience is going to watch it and see it as crap anyways."
RespectAbility's third annual Lab for Entertainment Professionals with Disabilities brings authentic and diverse portrayals of people with disabilities to the screen by creating a pipeline of diverse professionals with disabilities behind the camera. Participants include people with physical, cognitive, sensory, mental health and other disabilities ranging in age from people in their 20's through their 50's. Lab alumni from 2019 and 2020 currently work for a variety of studio partners including Nickelodeon, Paramount Pictures and The Walt Disney Company, as well as in writers' rooms for Netflix's Mech Cadet, CW's 4400 and Showtime's Dexter, among others. Others have had films featured at festivals such as SXSW and participated in additional career track programs including with Film Independent and Sundance Institute.