Read transcript
Download PowerPoint
There are many ways to lead in Jewish organizations, from donating time and talent, to active participation. Some will take the ultimate plunge and choose to work professionally for a Jewish organization. In this session, we focused both on the types of opportunities available, and the ways to build on your network and use modern technology so that you may contribute your time and talent.
Speaker Bios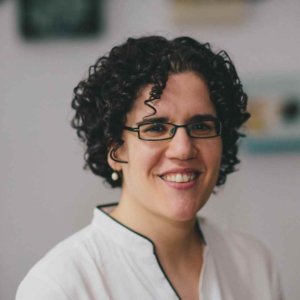 Gali Cooks is the founding president and chief executive officer of Leading Edge, an organization formed to influence, inspire, and enable dramatic change in attracting, developing, and retaining top talent for Jewish organizations. To Leading Edge, Gali brings extensive professional experience in the nonprofit, public, and private sectors.
Her career began in DC, where she was a speechwriter at the Embassy of Israel and worked as a Legislative Assistant at AIPAC. She was Founding Director of the PJ Library at the Grinspoon Foundation and also served as Executive Director of the Rita J. & Stanley H. Kaplan Family Foundation, overseeing the distribution of millions of philanthropic dollars. In the private sector, Gali was VP of Operations at an ed-tech startup. Gali has served on the boards of Exponent Philanthropy, Keshet, and the NYC Venture Philanthropy Fund. She holds a B.A. from the University of Wisconsin-Madison and an MBA from NYU's Stern School of Business.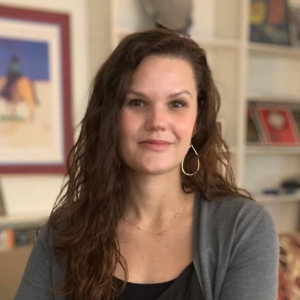 Sarah Welch is the incoming Vice President of Workforce Development Services at the Network of Jewish Human Service Agencies. In this role, Welch will serve as the lead staff for NJHSA sponsored initiatives, trainings, advocacy efforts and other program offerings related to the workforce development service arena of NJHSA member agencies. She will also assume primary responsibility for the implementation of the NJHSA US national Jobs Initiative, which is being established with dedicated grant funding.
Welch comes to NJHSA having served for the last 7 years as Director of the Career Development Center at Jewish Family and Community Services of Pittsburgh, PA. At JFCS Pittsburgh, Sarah oversaw a dynamic workforce development center, assisting over 2,000 unemployed, underemployed, career transitioning individuals. Additionally, she managed an annual budget of approximately $1.6 million with significant growth, fund diversification and strong fiscal management. Sarah received her Masters of Human Relations with an emphasis in Organizational Human Resources from the University of Oklahoma.