At its core we recognize that the work of the next 10 years for the ADA will be a series of partnerships. In the earlier sessions we explored the partnership between educators, parents and students, the partnership between employers and employees, the partnership between philanthropy and the not-for-profit sector, and the partnership of those who create, produce and market the material through which we see the world. In this session, we looked at the partnership inherent in different types of leadership: in our democracy, between the governing and the governed.
Introductory National Messages
Presenting a vision of where this partnership will take our nation in the next 10 years.
Stephen Simon Address "LA 2030-Building for ADA 40"
On the occasion of the 30th anniversary of the ADA, Stephen Simon, the Executive Director of the City of Los Angeles Department on Disability, addresses his vision for an inclusive Los Angeles in the next 10 years, and how we, as citizens, can be involved in that vision. He particularly focuses on employment opportunities, including launching the toolkit "Finding a Job as a Person With a Disability in Los Angeles," a collaborative project between RespectAbility, the city of Los Angeles and other partners.
Engaging with Your Government: Perspectives from 3 Civil Servants with Disabilities
Three local government leaders with disabilities share how they became leaders with disabilities ensuring disability inclusion, access and equity. They then discuss times when their work has highlighted the role of engaged citizens in making the best future possible, focusing specifically on the value of citizen engagement. Moderated by Matan Koch, panelists include Andrea Jennings, actress, model, public speaker, and founder of Shifting Creative Paradigms Entertainment and Productions, who serves as the Vice Chair of a city disability commission; Jaime Pacheco-Orozco, who currently serves as the Assistant Executive Director of the City of Los Angeles, Department on Disability; and Anastasia Somoza , a lifelong disability advocate and public speaker who currently works in New York City government.
Defining Progress
Danny Gomez, Actor, New Amsterdam, NBC
Zack Gottsagen, Actor, The Peanut Butter Falcon
Shaylee Mansfield, Actress, Deaf Out Loud, A&E, Feel the Beat, Netflix
RJ Mitte, Actor, Breaking Bad, AMC
Ryan O'Connell, Actor, Special, Netflix
Natasha Ofili, Actress, The Politician, Netflix
David Renaud, Writer/Producer, The Good Doctor, ABC
The Many Facets of a Healthy Democracy – Different Models for Civic Engagement
In this exploration of the different types of engagement, three incredible speakers explore the question of different models of engaging with civil society. Ariella Barker, a lawyer with a BA and JD from Emory University and an MPA from the Harvard Kennedy School, where she was a John F. Kennedy Fellow on a full merit scholarship, speaks about her leadership in an issue advocacy campaign around SNAP access. Ila Eckhoff, CPA, a Managing Director at BlackRock and a member of the Cerebral Palsy Foundation and RespectAbility's Board of Directors, speaks about her advocacy with political campaigns and corporate bodies. Gloria Medina, a Trans Activist and former Public Policy and Employment Fellow in RespectAbility's National Leadership Program, speaks about their work as an ally to the disability community. This conversation is introduced by Kayla Cromer, a neurodiverse actress and activist who stars as Matilda, a high school senior who is driven to succeed and on the autism spectrum, in Freeform's new comedy series, Everything's Gonna Be Okay.
Dreams for the Next 30 Years of ADA
Kayla Cromer, Actress, Everything's Gonna Be Okay, Freeform
Danny Gomez, Actor, New Amsterdam, NBC
Eileen Grubba, Actress, New Amsterdam, NBC
Zack Gottsagen, Actor, The Peanut Butter Falcon
RJ Mitte, Actor, Breaking Bad and Triumph
Ryan O'Connell, Creator and Star, Special, Netflix
Lauren "Lolo" Spencer, Actress, Give Me Liberty
Video Greetings from the Joe Biden and Donald Trump Campaigns
Closing Keynote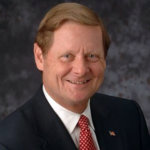 The Honorable Steve Bartlett is the Chairperson of RespectAbility, former member of Congress (1983-1991) and former mayor of Dallas. Bartlett was the principal author of 18 major pieces of legislation including many legislative initiatives on advancing the cause of independence for people with disabilities. In addition to being a principal Republican author of the Americans with Disabilities Act (ADA), his legislation included Medicaid eligibility, Section 1619 for Medicare eligibility, supported employment, assistive technology, creation of Towards Independence, the President's Council on Handicapped 1984 report, and mainstreaming reforms for IDEA.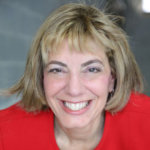 Jennifer Laszlo Mizrahi is the President of RespectAbility, a nonprofit organization fighting stigmas and advancing opportunities for people with disabilities. She regularly works with disability organizations, national, state and local policy leaders, workforce development professionals, media, employers, philanthropists, celebrities and faith-based organizations in order to expand opportunities for people with disabilities. Mizrahi has submitted testimony on employment for people with disabilities in all fifty states and at the Federal level.