#ADA30 Summit 2020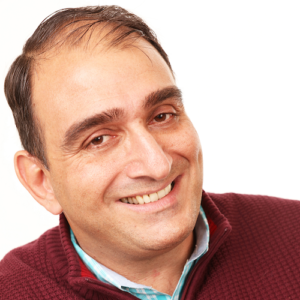 Vincenzo Piscopo is a seasoned Public & Community Affairs and Corporate Social Responsibility professional with 25 years of experience both in the US and internationally.
Piscopo is the CEO of United Spinal Association. Before being named CEO in November 2020, he was a Community and Stakeholder Relations Director at The Coca-Cola Company where he was a Champion for Coca-Cola in the community, through cultivation of strategic relationships with Veterans, People with Disability and Hispanic serving organizations. His passion for diversity and inclusion and social causes earned him national recognition for elevating The Coca-Cola Company's reputation in disability inclusion.
Piscopo is the founder of the Wheels of Happiness Foundation, where he utilized his expertise to help people with motor disabilities in disadvantaged areas of the world. As a result of the foundation, participants have been able to regain independence, reintegrate into society, and add value to their communities. He is a member of the board of directors of RespectAbility and FODAC (Friends of the Disabled Adults and Children).
Piscopo has a bachelor's degree in economics, an MBA from Carnegie Mellon University and a Master in Creativity from Buffalo State College.
He was born in Valencia, Venezuela to Italian Immigrants. He is married, has 4 kids and enjoys playing wheelchair tennis and reading Latin American Literature.