Read the Transcript
Download the Accessible PowerPoint
From Jewish day school to Sunday school to beyond, Jewish education is a hallmark of Jewish identity. Learn from a group of amazing panelists who shared great work that the Jewish world is doing and ideas that you can replicate in order to ensure that Jews with disabilities have access to this treasured legacy, online and off.
Panelists Include
Moderator: Meredith Polsky – Matan
Lianne Heller – Sulam
Debbie Niderberg – Hidden Sparks
Speaker Bios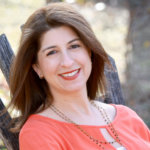 Meredith Polsky founded Matan in 2000 and serves as Matan's National Director of Institutes and Training, as well as the part-time Developmental Support Coordinator at Temple Beth Ami Nursery School in Rockville, MD. Meredith is a nationally sought-after speaker on Jewish Special Education. She holds a Master's degree in Special Education from Bank Street College, a Master's degree in  Clinical Social Work from Columbia University and a graduate certificate in Early Intervention from Georgetown University. Meredith is a 2017 Covenant Award recipient, and co-author of the award-winning children's books I Have a Question about Death, I Have a Question about Divorce, and I Have a Question about Cancer (Jessica Kingsley Publishers, 2017, 2018 and 2019, respectively).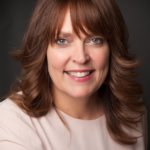 Lianne Heller is the Executive Director of Sulam, a special education inclusion program serving students with disabilities in K-12 in the Greater Washington area. She has worked in the field of Jewish education and special education for the past twenty-five years. After studying journalism in South Africa, where she established a publishing company and television production company, she immigrated to the US. Her focus shifted to Jewish education when she became a mother of four sons. Lianne's work at the Montgomery County Public School Learning and Disabilities (LAD) program, as well as in the Center Programs for the Highly Gifted, inspired her to continue her studies in the field of Jewish education and leadership. She completed a work study tour of the Reggio Emilia school system in Italy and went on to complete the Jewish Early Childhood Leadership Institute program through the Jewish Theological Seminary and Bank Street College of Education. She is also a graduate of the Day School Leadership Training Institute at the William Davidson School of Jewish Education at the Jewish Theological Seminary. Lianne believes that all educators have an extra obligation to continue the active pursuit of learning in order to model to their students a life-long commitment to growth and discovery. She continues to take multiple courses in special education, Jewish thought, and leadership. In addition, Heller gives talks and workshops on leadership, and a Jewish perspective in education.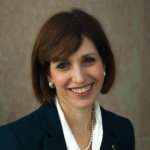 Debbie Niderberg is the Executive Director of Hidden Sparks. She helped launch Hidden Sparks, from conceptual development to its present size, build the organization's international team and helped design its award winning program. She is also responsible for developing new initiatives and programmatic and funding partnerships. Prior to coming to Hidden Sparks, Ms. Niderberg served as the Executive Director for The Nash Family Foundation, where she was instrumental in bringing the Schools Attuned Professional Development program to New York area Jewish schools, launching a still operational kosher City Harvest initiative and an Israel-US medical fellowship program. Prior to this, she co-founded the Jewish Children's Learning Lab, an interactive Jewish children's museum in New York and managed the Outreach and Special Projects division for the Fund for Jewish Education. She recently completed the Maoz-Advot program for educational leaders. Ms. Niderberg also directs the George Rohr Foundation which focuses on workforce development in underserved Jewish communities and supports educational initiatives. She continues to learn life's lessons from her family, including six incredible young adults and a wonderful son in law.
Partners/Co-Promoters
Avodah, B'nai David-Judea Congregation, Builders of Jewish Education: JKidLA, Congregation B'nai Amoona, Congregation B'nai Emet, Congregation Kol Ami, Congregation Or Ami, Edlavitch DCJCC, Foundation for Jewish Camp, Gateways: Access to Jewish Education, Hebrew Union College, IKAR, Institute on Theology and Disability, Jewish Federations of North America, Jewish Federation of Greater MetroWest NJ – Greater MetroWest ABLE, Jewish Los Angeles Special Needs Trust and Services, Jewish Residential Services, JQ International, JVS SoCal, Jewish Women International (JWI), Keshet, Keshet Chicago, Lippman Kanfer Foundation for Living Torah, Marlene Meyerson JCC Manhattan, Matan, Moment Magazine, National Ramah Tikvah Network, Ohr HaTorah Synagogue, OurSpace LA, Reconstructing Judaism, Religious Action Center of Reform Judaism, ROSIES Foundation, Shalhevet, Shalom Institute, Stephen Wise Temple, Temple Adat Elohim, T'ruah: The Rabbinic Call for Human Rights, The Jewish Journal, The Miracle Project, The New Normal, The Women's Rabbinic Network, Union for Reform Judaism, USCJ, Whole Community Inclusion at Jewish Learning Venture, Yachad Los Angeles, Yeshivat Chovevei Torah Rabbinical School
This series is made possible by support from the Jewish Community Foundation of Los Angeles through a Cutting Edge Grant, The Diane & Guilford Glazer Philanthropies, The David Berg Foundation, the Stanford and Joan Alexander Foundation, Stanley & Joyce Black Family Foundation, and The Beverly Foundation.