#ADA30 Summit 2020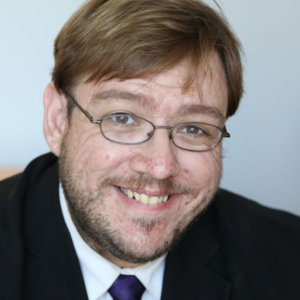 Philip Kahn-Pauli is the Policy and Practices Director of RespectAbility, a nonprofit organization fighting stigmas and advancing opportunities for and with people with disabilities. He educates leaders at the federal and state level about best practices to expand opportunities for people with disabilities. Kahn-Pauli coordinated the development and distribution of both the Disability Employment First Planning Toolkit and Disability and Criminal Justice Reform: Keys to Success report. He frequently organizes accessible webinars on best practices, which are attended by workforce boards, agencies, VR, disability organizations, public officials, artists and more – reaching a national audience of more than 2,000. Kahn-Pauli also speaks at national and regional conferences for workforce boards, agencies and professionals.
Kahn-Pauli serves as the co-chair of the Employment and Training Task Force of the Consortium for Citizens with Disabilities (CCD). He works with more than 110 national disability organizations to impact federal policy and move the disability employment agenda forward at the national level. At the state level, Kahn-Pauli advocates for cost effective solutions, replicable models and school-to-work transition programs for youth with disabilities.
Kahn-Pauli's career in disability began with several years of work at a local nonprofit focused on traumatic brain injury. He holds a master's degree in social policy and philosophy from the George Washington University and a bachelor's degree from the University of Denver. Raised by a single mother with serious chronic health issues, he is deeply committed to building a better future for people with disabilities.