Read webinar transcript
With one-in-five people having a disability in the U.S. today, the lack of representation – just 3.1 percent on screen and even less in children's television (less than one percent) – means that millions of people are unable to see themselves in media today. RespectAbility has been honored to play a part in changing this, including consulting on an array of films and TV shows, including the Netflix series The Healing Powers of Dude and The Disney Channel's Bunk'D.
We discussed the importance of inclusion in children and family media with:
Sophie Kim, Actress, The Healing Powers of Dude
Shaylee Mansfield, Actress, Disney+ film Noelle, The Disney Channel TV show Bunk'D and upcoming Netflix feature film Feel the Beat
Erica Spates, Executive Producer and Writer, The Healing Powers of Dude
Lachi, Award-Nominated Recording Artist and Voice-Over Actress
Moderated by Debbie Fink, Director of Community Outreach and Impact, RespectAbility
Q&A facilitated by Lauren Appelbaum, Vice President, Communications, RespectAbility
About Our Panelists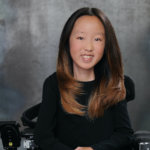 Sophie Kim is an American television actress from Los Altos, California, and was born on July 10, 2006 in Chicago, Illinois.  Sophie is most well known for her series regular role as Amara in the Netflix original series The Healing Powers of Dude.  Although Sophie has been involved in theater and voice since elementary school, Sophie had no previous professional acting experience prior to being discovered as the result of an open worldwide casting call for the role of Amara.  Sophie was born with Ullrich Congenital Muscular Dystrophy and has been a wheelchair user since the age of four, and hopes to be an advocate and role model for increased diversity and inclusion in the entertainment industry.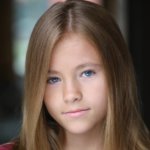 Shaylee Mansfield, Deaf YouTuber turned into an actress, caught the world's attention when several of her videos went viral garnering millions of hits. She starred in ASL Nook for more than 50 episodes inspiring families and children worldwide to learn American Sign Language (ASL). Since then, Shaylee has appeared in Deaf Out Loud documentary produced by Jon Murray and Marlee Matlin, nationwide commercials, TV shows (This Close, Bunk'D), and films (Disney+ Noelle, Netflix's Feel the Beat, 13 Minutes).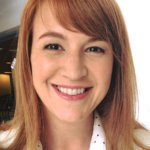 Erica Spates attended Clark University, where she fell in love with writing. She then went on to Florida State University's Graduate Film Program where she met her current writing partner and husband, Sam Littenberg-Weisberg. Together they have written on shows such as Victorious, Walk the Prank, Coop & Cami Ask the World and most recently created and executive produced the Netflix original, The Healing Powers of Dude.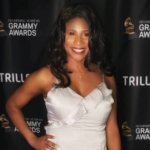 Lachi (she, her) is an award-nominated recording artist with releases on SONY and UMG, a voting member of the Recording Academy, and member of the Grammy Advocacy committee. Lachi, who is legally blind, is a voice-over actress, author and performing artist, presenting music or keynotes at festivals and disability awareness events across the country. Lachi is a speaker with RespectAbility's Women's Speakers Bureau: NYC.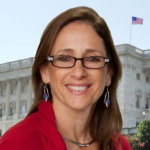 Debbie Fink is Director of Community Outreach and Impact for RespectAbility, a nonprofit organization fighting stigmas and advancing opportunities for and with people with disabilities. She brings more than 15 years of diverse leadership experience in public health, education and arts programming to serve RespectAbility's mission. With global experience developing and delivering innovative programs, Fink's edu-tainment has reached more than 70,000. The USO selected Fink as a performer and Guest Educator, sending her on global tours to edu-tain the children of America's troops throughout South Korea, Japan/Okinawa, Italy, and Germany. The Obama White House's Joining Forces staff asked Fink to draft a script for former First Lady Michelle Obama, who then recorded a heartwarming video message for military-connected children. Fink shared this priceless message on her USO tours. Read more about Debbie Fink.
Lauren Appelbaum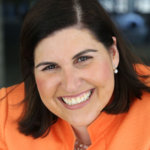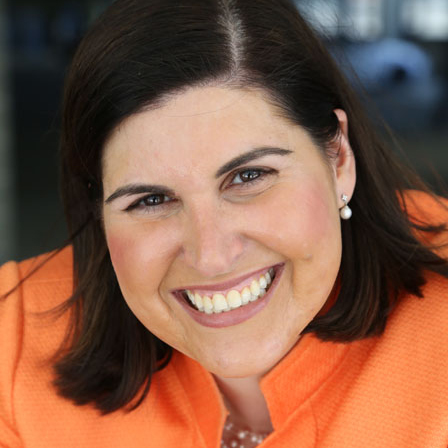 is the Vice President, Communications, at RespectAbility. As an individual with an acquired invisible disability – Reflex Sympathetic Dystrophy – she writes about the intersection of disability, employment, Hollywood and politics. From entertainment professionals to presidential campaigns, journalists to philanthropists, she conducts trainings on the why and how to be more inclusive and accessible. Behind the scenes in the entertainment industry, Appelbaum engages decision makers and creatives to improve the quality and number of authentic, diverse and inclusive presentations of people with disabilities on TV and film so audiences can see people with disabilities as vital contributors in America and around the world. She and her team have consulted on projects with A&E, Amazon Studios, NBCUniversal, Netflix, Walt Disney Television and The Walt Disney Studios, among others. Appelbaum also enriches the pool of disabled talent in Hollywood by nurturing and connecting them to those who can assist with their careers, both on the creative and business sides of the industry. She is the author of The Hollywood Disability Inclusion Toolkit, which was created to help entertainment professionals to be as inclusive of people with disabilities as possible, and the creator of an innovative Lab Program for entertainment professionals with disabilities working behind the camera.
This event included ASL interpreters and live captioning.
This event was made possible with support from The New York Women's Foundation and The Coca-Cola Foundation.