Presented in Partnership with Meet the Biz and The Rainbow Butterfly Cafe 

Read the transcript
Watch the recording on YouTube with captions
RespectAbility invites you to a new series of virtual workshops for people with disabilities in the entertainment industry. We invite you to participate in one or all! Work on your craft and learn new skills! Network with industry leaders and peers!
Our guests were David Zimmerman of Meet the Biz and Diana Elizabeth Jordan of The Rainbow Butterfly Cafe. The conversation was moderated by Tatiana Lee, and there was an opportunity for Q&A from participants as well.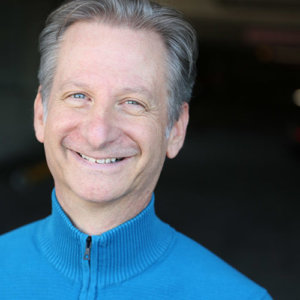 David Zimmerman has been coaching actors and putting together workshops for more than a decade. He is the creator and producer of the MEET THE BIZ workshops, which looks to make diversity a common place and bridges the gap between ability and disability. As a personal coach, he has been hired by production companies, including for Ryan Murphy's ground-breaking series NIP/TUCK and Michael Patrick King's LOVE YOU MORE. He is also blessed to be a Acting Instructor and an Entertainment Liaison at PERFORMING ARTS STUDIO WEST.
As a Casting Director, his credits include the Showtime pilots and Star Price Productions "PROJECT X" and "SHADOW POINT," as well as the popular series "PENN & TELLER'S BULLSHIT." He also has cast feature films including: "FIGHTING WORDS" and "CAROL OF THE BELLS," produced by Joey Travolta and Inclusion Films and starring RJ Mitte, Lee Purcell, Donna Mills, Andrea Friedman, Donna Pescow and Geri Jewell. Zimmerman also has enjoyed working with Lifetime TV, Mark Wolper Productions, and Time Life Productions.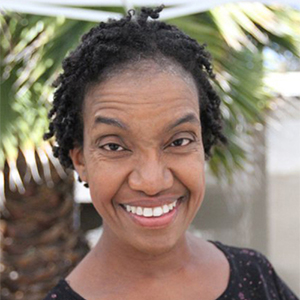 Diana Elizabeth Jordan is an award-winning director, artist, educator, disability inclusion activist, and the owner and creative artistic director of the edutainment production company The Rainbow Butterfly Café. She has been featured in over 60 plays, 18 films and television shows, including CBS's S.W.A.T. She was the first actress with a disability to obtain a Master's of Fine Arts in acting from California State University Long Beach (2001). She is also a resident acting coach at Performing Arts Studio West, a professional training studio for performers with disabilities, and is a professional global keynote speaker with Speaking O Success Inc.
Diana has been featured on numerous podcasts, and produces her weekly vlog series The Morning Cup Of Joy. She serves on SAG-AFTRA's national performers with disabilities committee, the advisory board for The National Disability Theater. She is a Hollywood Ambassador with Divas with Disabilities and is one of the disabled advocates for Women of Color Unite.
Meet The Biz is dedicated to developing educational opportunities for actors, artists, singers, dancers and filmmakers – with and without disabilities – through workshops that connect them with working entertainment industry professionals. The program fosters learning, engagement and networking, and provides the tools for developing skills needed to work in the entertainment industry. The goal is to bridge the gap between ability and disability by embracing diversity, breaking down social barriers and opening doors of opportunity.
The Rainbow Butterfly Cafe is an EduTainment production company that fosters and supports professional development, personal growth, creates social impact and change by using powerful performances and the latest in expressive arts tools and strategies to celebrate the disability experience (the disability civil rights movement, history, culture, and multicultural intersectionality), eradicate disability stigmas, ableism, othering, and limiting beliefs, and offer tools for cultivating resiliency visioning and goal setting.
Are you interested in presenting during one of these workshops? We would be delighted to give you a platform to share your knowledge. Email Lauren Appelbaum for more information: [email protected].
Please note these workshops will be recorded and posted on social media platforms.