Presented in Partnership with The Media Access Awards
Our guests were the co-chairs of the Media Access Awards, Deborah Calla and Allen Rucker. Deborah and Allen talked about what it takes to be a producer and a writer as well as opportunities available for disabled artists.
The conversation was moderated by Tatiana Lee, 2018 recipient of the Reeves Acting Scholarship from The Christopher & Dana Reeves Foundation, which she accepted at the Media Access Awards. There was an opportunity for Q&A from participants as well.
Deborah Calla's company Calla Productions, is a content creator for television, film, web as well as live events. Deborah is also the writer of two books for Putnam and one for Scholastic on health and fitness. She has also written for such publications as Vogue and Harper's Bazaar. Calla became involved with the disability community in 2010 when she was the chair of the Diversity Committee of the Producers Guild of America, a position she held for 14 years. As the diversity chair, she always worked with the other guilds, such as the Writers Guild of America SAG-AFTRA, Casting Society of America and the Directors Guild of America, on projects that advanced the inclusion of diverse groups. Deborah also is an advisor and the Brazil Council Lead for the Geena Davis Institute.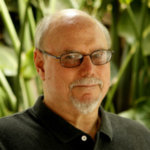 Allen Rucker contracted transverse myelitis (TM) in 1996 at the age of 51 and was paralyzed from the attack at the T-10 level. He published a memoir about his life after getting TM; "The Best Seat in the House" is now available in paperback and e-book. As his memoir so brilliantly conveys, Allen is on a journey. That journey has taken Allen into a life as a speaker and an advocate for the transverse myelitis and disability communities. As a TV writer-producer, he co-founded the experimental video group, TVTV, and has written numerous network specials, documentaries, and teleplays, including the award-winning cable series, "The History of White People in America," with Martin Mull. He is also the longtime chair of the WGA Writers with Disabilities Committee.
Are you interested in presenting during one of these workshops? We would be delighted to give you a platform to share your knowledge. Email Lauren Appelbaum for more information: [email protected].
Please note these workshops may be recorded and posted on social media platforms.