Read the webinar transcript
Download the accessible PowerPoint
Watch the webinar on YouTube with open captions
Speakers:
Moderator: Philip Kahn-Pauli, Policy Director, RespectAbility
Lori Golden, Abilities Strategy Leader, Ernst & Young, LLP
Donna Meltzer, CEO, National Association of Councils on Developmental Disabilities (NACDD)
German Parodi, Co-Executive Director, Partnership for Inclusive Disaster Strategies
Shaylin Sluzalis, Co-Executive Director, Partnership for Inclusive Disaster Strategies

The rapid spread of the coronavirus is causing deep uncertainty throughout the world. The fact is that people with disabilities, including but not limited to those who are elderly, are more at-risk during a health and economic crisis than others.
Shortages of life-saving medications are a major problem, partially because of interruptions in the supply chain and partially because some people are hoarding.
People with disabilities are more likely to go to hospitals where even if they don't have COVID-19, they could come in contact with it.
The news media is playing up the threat, which puts additional strain on people with mental health issues. Moreover, it is more challenging to see mental health providers when there are concerns about coming in contact with a virus.
In times of economic downturns, historically, people with disabilities are the first to lose their jobs. As companies face business downturns, a lot of people – with and without disabilities – will face extreme financial hardship. This job loss will be especially hard on people with disabilities who already are more than twice as likely than others to be in poverty already.
Because of this, RespectAbility hosted a free webinar with several experts who discussed key resources, self-care and preparedness for emergency situations.
Speakers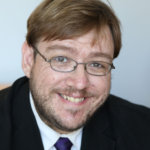 Philip Kahn-Pauli is the Policy and Practices Director of RespectAbility. He educates leaders at the federal and state level about best practices to expand opportunities for people with disabilities. Kahn-Pauli coordinated the development and distribution of both the Disability Employment First Planning Toolkit and Disability and Criminal Justice Reform: Keys to Success report. He frequently organizes accessible webinars on best practices, which are attended by workforce boards, agencies, VR, disability organizations, public officials, artists and more – reaching a national audience of more than 2,000. Kahn-Pauli also speaks at national and regional conferences for workforce boards, agencies and professionals. Read more about Philip Kahn-Pauli.
Lori Golden is Ernst & Young's Abilities Strategy leader, driving efforts to build an enabling, inclusive environment for people of all abilities. She advises the firm's over 1,000 member AccessAbilities professional resource network and its Abilities Champions leaders network. Lori leads initiatives to enhance ergonomics and accessibility in Ernst & Young offices, communications, meetings, trainings and technology, educate EY people on abilities-related issues and create new diverse abilities recruiting strategies and employment models. She also consults on accommodations and career development issues for EY people working with differing abilities.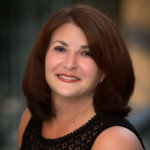 Donna Meltzer is CEO of the National Association of Councils on Developmental Disabilities (NACDD), a national nonprofit organization that supports the nation's 56 governor-appointed Developmental Disabilities Councils that work within state government to promote independence, productivity, and integration of people with disabilities through systems change activities. In this capacity, Meltzer oversees the organization's public policy and advocacy agenda as well as technical assistance to the members. Meltzer joined the NACDD in October 2012. Read more about Donna Meltzer.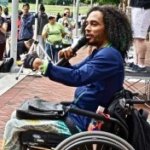 Originally from Puerto Rico, Germán Parodi has been an active community organizer with Philadelphia ADAPT, is a leader in direct action, and is the first person with a significant spinal cord injury to deploy to a disaster-impacted area. With Portlight and the Partnership for Inclusive Disaster Strategies, he deployed to Puerto Rico shortly after Hurricane Maria. Germán has a key voice in the work of the Partnership shaping language and content for two legislative projects- the Real Emergency Access for Aging and Disability Inclusion in Disasters Act (REAADI) and the Disaster Relief Medicaid Act (DRM). Most recently, Germán was elected as the Regional Focal Point for the Americas for the United Nations Disaster Risk Reduction Stakeholder Group of Persons With Disabilities.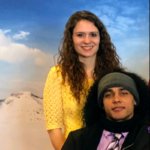 Shaylin Sluzalis is a life-long advocate for her sister Brittani, the Co Executive Director of The Partnership for Inclusive Disaster Strategies, a disability rights activist with ADAPT, and a disaster relief first responder for the Partnership Portlight division. Immediately after Hurricane Maria, Shaylin along side her life partner Germán Parodi, deployed to Puerto Rico with Portlight and facilitated a network of disability organizations as well as provided direct supports to disaster survivors with disabilities. Shaylin played a major role in the crafting and editing of the Real Emergency Access for Aging and Disability Inclusion for Disasters Act (REAADI) – S. 1755 & H.R. 3208 and the Disaster Relief Medicaid Act (DRMA) – S. 1754 & H.R. 3215. She also has life long experience working with Center for Independent Livings and advocating for the rights of persons with disabilities. Since May of 2019 Shaylin has been actively involved in the United Nations Disaster Risk Reduction Thematic Group for Persons with Disabilities, and advocating for disability rights worldwide.