A FREE lunch session for philanthropists, nonprofits, social justice activists, faith leaders and diversity professionals in Los Angeles on Thursday, March 12, 2020
With Matan Koch, Director of RespectAbility California and Jewish Leadership, Lauren Appelbaum, Vice President of RespectAbility and Tatiana Lee, Hollywood Inclusionist at RespectAbility.
This year climate crisis activist Greta Thunberg was recognized as TIME magazine person of the year. Autistic, she calls her neurodivergence her "superpower." History indicates some of the most talented and impactful people on earth also have disabilities – from Harriet Tubman who had epilepsy, Thomas Edison who was deaf, to artist Frieda Kahlo with mobility disabilities. The CDC reports fully 1-in-4 adults has a physical, cognitive, sensory, mental health or other disability. Despite this prevalence, a groundbreaking new study shows that most nonprofits and foundations discriminate against people with disabilities every day, typically because they don't know what they don't know about how to welcome and include people with disabilities.
Speakers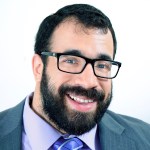 Matan A. Koch is the Director of RespectAbility California and Jewish Leadership. A longtime national leader in disability advocacy and a wheelchair user himself, he leads Project Moses, RespectAbility's Los Angeles-based Jewish leadership project, and is also on the front lines in many other areas of RespectAbility's work, including: disability inclusion in philanthropy and nonprofits, Jewish outreach and impact, leadership, legal affairs and our continuing Los Angeles expansion. Read more about Matan Koch.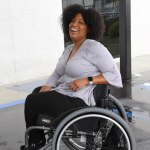 Tatiana Lee is a Hollywood Inclusionist at RespectAbility. She was a Communications Fellow in Spring 2019, participating in the leadership program to gain better knowledge and skills to be a more effective advocate in Hollywood for disability inclusion. Now, she helps represent RespectAbility in Hollywood. Like RespectAbility, Lee has dedicated her life to fighting for inclusion of people with disabilities in all aspects of mass media. Lee learned to harness the power of social media to speak boldly about accessibility and inclusion in mass media. She became the voice behind "Accessible Hollywood,"where she highlighted her journey as an actress, model and lifestyle influencer born with Spina Bifida. Read more about Tatiana Lee.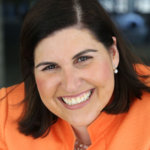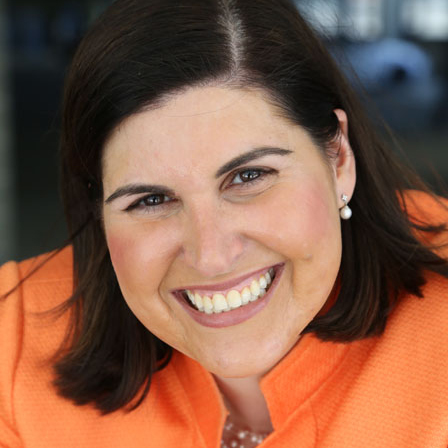 Lauren Appelbaum is the Vice President, Communications, at RespectAbility. She brings more than 15 years of experience in strategic and crisis communications, writing, video and web production, news gathering and social media to the disability agenda. Previously she was a digital researcher with the NBC News political unit, where she worked with Chuck Todd and Andrea Mitchell. As an individual with an acquired invisible disability – Reflex Sympathetic Dystrophy – she writes about the intersection of disability, employment, Hollywood and politics. From entertainment professionals to presidential campaigns, journalists to philanthropists, she conducts trainings on the why and how to be more inclusive and accessible. Read more about Lauren Appelbaum.