"The greatest role for any public servant is to be involved with the community. Through my volunteering with RespectAbility, I have had this great feeling – I have been able to advance the conversation about how to increase the opportunities for people with disabilities, particularly expanding the role of young leaders in public affairs and service."
– Gary Norman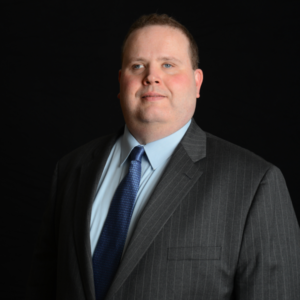 Gary C. Norman is a dedicated public servant who has donated his time to teach various cohorts of RespectAbility's Fellows about public service and disability-related topics. Some of these topics include assistive technology, the laws surrounding reasonable accommodation, and what the process can be for gaining meaningful federal employment. Gary connected with RespectAbility in 2015 when he served as a Visiting Fellow for the Robert J. Dole Institute for Politics. He was drawn to the organization because of his interest in non-partisan disability work.
Gary has shared his career experience as a public servant and as a lawyer with a disability. One of his favorite parts of volunteering is mentoring RespectAbility's Fellows. He enjoys getting to know young people who bring fresh ideas and energy to the table, focusing on accessibility as it relates to government and communications. Gary is a key contact for RespectAbility, providing opportunities to get engaged with critical local issues (RespectAbility's headquarters are located in Rockville, Maryland).
Thank you, Gary, for all the volunteer work you do to advance RespectAbility's mission as we collectively work to fight stigmas and advances opportunities so that people with disabilities can fully participate in all aspects of community.
---
Gary Norman is a dedicated public servant gifted with the ability to bring people of seemingly unrelated interests together. He serves as the Chair of the Maryland Commission on Civil Rights. His public policy dialogue work shows his orientation towards non-partisan collaboration, convening experts together. In 2015, he served as a Visiting Fellow at the non-partisan Robert J. Dole Institute for Politics.