"RespectAbility is an organization that leads by example. The team is very supportive of teaching and helping companies and individuals understand best practices for diversity and inclusion. RespectAbility doesn't want to blame people – it wants to teach people."
– Andrea Jennings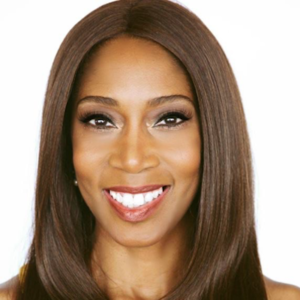 Andrea Jennings, a passionate self-advocate living and working in California, has volunteered with RespectAbility in a variety of ways. One of her key roles has been to represent RespectAbility at Hollywood events. She makes certain that questions are being asked regarding disability inclusion in Hollywood. In addition, she has spoken on panels on behalf of RespectAbility. Andrea also mentors younger individuals with various disabilities who are interested in the entertainment industry. She works to ensure that people recognize their implicit biases and determine how they're going to move past those biases.
Andrea loves how RespectAbility has brought diverse people together from the community for a common cause. The highlight of Andrea's volunteer experience with RespectAbility has been representing the organization at major Hollywood and entertainment events. She loves the opportunities RespectAbility has given her to represent women of color with disabilities in the entertainment industry.
Thank you, Andrea, for all the work you do to advance RespectAbility's mission as we collectively work to fight stigmas and advances opportunities so that people with disabilities can fully participate in all aspects of community.
---
Andrea Jennings, a self-advocate, is an Accessibility and Disability Commissioner for the City of Pasadena and is the founder of Shifting Creative Paradigms Entertainment and Productions. She envisions a world where underrepresented individuals in media, such as people with disabilities, will one day be depicted as strong leaders. The key focus of her production company is to create and produce inclusive and diverse content for television, film and theater and music productions.