U.S.-based Exceptional Minds Viewed as a Best Practice for UK Companies to Emulate
Rockville, Maryland, Sept. 25 – A new survey in the United Kingdom found that 12 percent of individuals working in the animation, VFX and post-production industries identify as having at least one disability. While this is below the national average of 17 percent for working-age people with disabilities, this percentage can and should be celebrated as a beginning benchmark for continued advancement.
Nine percent of the animation, VFX and post-production workforce identified as having at least one neurological condition, with dyslexia being the most common (6.5%), followed by ADHD (2.2%), OCD (1.5%) and Autism (1.3%). Two percent of employees identified as having a physical disability and a further one percent identified with both physical and mental conditions.
Of the participants surveyed who identified as having a disability, 62 percent reported that their workplace was either "highly inclusive" or "mostly inclusive," but 10 percent of respondents with disabilities said that their workplace was "definitely not inclusive," which was the highest percentage of any group surveyed. Among other respondents, the percentage of people saying their perception of the workplace was "Definitely not inclusive" remained almost constant at around three percent.
"Ensuring your workforce includes employees with disabilities does not happen by accident," said Lauren Appelbaum, who leads RespectAbility's Hollywood Inclusion efforts as the organization's Vice President of Communications and author of The Hollywood Disability Inclusion Toolkit. "What we see on screen influences how we act in real life, but that often relies on who is working behind the camera. Additionally, when organizations include employees with disabilities, they are more likely to be accessible for consumers with disabilities."
Recommendations from the Survey
The survey points out that transportation in London and other large metropolitan areas is challenging for all and even more so for individuals with disabilities.
"We ask that those with responsibility for transport policy, increase the accessibility to urban workplaces for disabled people," the survey reads.
Another recommendation from the survey is for mental health awareness programs to help employers determine reasonable accommodations – while noting that people with mental illness need to be able to share their disability with their employers without fear of stigma.
"There should be protocols developed to enable information gathering by employers from individuals in the workforce about any invisible disability, such as neurological conditions, in a trusted way which is not unintentionally perceived as discriminatory," the report reads.
Lastly, the report stresses that employers need to "avoid making blanket assumptions" and look at best practices that exist around the world, including Exceptional Minds, a nonprofit that trains autistic people to work behind the scenes in animation, postproduction and VFX. Exceptional Minds provides technical instruction in the digital arts while fully integrating behavioral training into the curriculum – as well as an in-house studio. Exceptional Minds-trained artists have done work for Disney, Fox, HBO, Marvel Studios, Netflix, Paramount, Universal, and Warner Bros. Graduates from Exceptional Minds have worked on films like Black Panther, Jurassic World: Fallen Kingdomand Spider-Man: Homecoming.
A Look to the U.S.
While these new findings from the United Kingdom show that representation of employees with disabilities are lower than the national average, it is important to note the importance of this study simply existing. In the United States, data on people with disabilities behind the camera is virtually non-existent, making it impossible to accurately measure how Hollywood is doing on inclusion.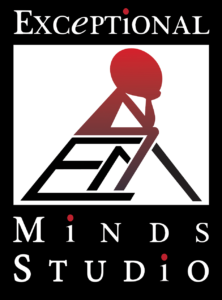 The UK study references Los Angeles-based Exceptional Minds as a best practice. Just this week, Cartoon Network announced a three-month long mentoring program in partnership with Exceptional Minds. More than 20 students from Exceptional Minds will be paired with Cartoon Network Studios mentors. The goal of the collaboration is to help these students in animation and visual effects break into the animation field upon graduation.
"It is vitally important to continue building the talent pipeline of young professionals with disabilities looking to work behind the scenes," added Appelbaum. "Many individuals with disabilities have fewer networking and educational opportunities than their peers without disabilities. Programs that intentionally bring in talent with disabilities help reduce the stigma around employing those with disabilities – as well as showing that those with disabilities can be quite talented, adding to the team."
The survey was conducted by the UK Screen Alliance, in conjunction with Animation UK and Access VFX, and specifically measured the diversity of the VFX, animation and post-production sectors in the UK. While UK Screen Alliance obtains comprehensive data on gender from its regular workforce survey, since those surveys yield little in terms of disability and ethnicity data, this survey intentionally included disability and other areas of diversity.
Read the full report, Inclusion and Diversity in UK: Visual Effects, Animation and Post Production, here.