About Our Presenters
Rabbi Julie Schonfeld started her career as spiritual leader of the historic congregation, The Society for the Advancement of Judaism on the Upper West Side of Manhattan. She currently serves as the Chief Executive Officer of the Rabbinical Assembly, the international organization of Conservative rabbis, representing leaders in 26 countries on 6 continents. In this capacity, she is one of the recognized representatives of world Jewry, working with government, business and NGO leaders around the world on diverse matters of public interest. Rabbi Schonfeld developed and taught programs on boundaries and self-care to improve organizational culture and executive leadership. She has advised many organizations and institutions on strategy, business management, organizational development, and financial resource development.
Rabbi Schonfeld served on President Obama's White House Council for Faith-Based and Neighborhood Partnerships. Newsweek named her one of the 50 most influential Rabbis in America in 2011, 2012 and 2013. She was named by Jewish Women International as a "Woman to Watch" in 2011 and has also been named in the Forward 50. Rabbi Schonfeld is often called upon to represent the Jewish community in national and international settings and is known for her incisive application of Jewish thinking to world events. She is a sought-after speaker and has delivered prayers and addresses at major events including the 2013 Inaugural Prayer Service for President Barack Obama, the 2015 Baccalaureate Address for the University of Pennsylvania and the 2016 Democratic National Convention. In March 2018, Rabbi Schonfeld announced that she would be stepping down from the Rabbinical Assembly, following her sabbatical. She is currently the managing director of a newly formed consultancy, Leading Ethics LLC, which advises companies and organizations on how to strengthen their ethical culture and climate to attract and retain top talent, protect value and build brand equity.
Rabbi Schonfeld moderated the Opening Panel, "Living a Life of Leadership: Owning One's Disability"; and served as the event's MC and wise Rabbinic guide throughout the event.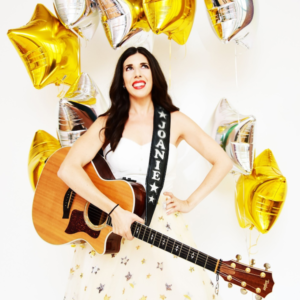 Joanie Leeds' destiny became obvious to her parents when, at the tender age of two, she grabbed a band mic at a party and belted out the entire song "Tomorrow" from Annie. Jaws dropped! No one could remember ever hearing a big voice like that coming from one so tiny. As a musical theatre major at Syracuse University, Ms. Leeds began composing her own songs. After graduation, she did the New York City thing, bartending at The Bitter End when not onstage performing. While making the rounds as a singer/songwriter in New York clubs, Ms. Leads found that while the nocturnal club scene was fun, making music with children is really fun. Ms. Leeds enjoys performing for both adult and child audiences! To learn more about Ms. Leed's wonderful sound, visit:  http://www.joanieleeds.com/
Ms. Leed's inviting music opened the event with "Henei Ma Tov" (shevet achayot b'yachad) and later performed a disability-relevant, empowering rendition of "I Am Woman."  She was accompanied by Debbie Fink on violin.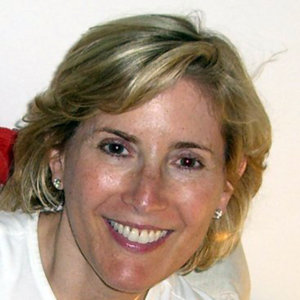 Shelley Richman Cohen is the Founder and Director of The Jewish Inclusion Project, which develops and conducts Disability Inclusion Training Programs for Rabbinic Students and Jewish Leaders. She also has served as a coach and advisor to Synagogues on increasing inclusivity. Ms. Cohen speaks nationally as an active advocate for the inclusion of children with disabilities in Jewish communal, educational and recreational environments. She serves on the board of the Foundation for Jewish Camp, on the executive committee of the American board of Beit Issie Shapiro, an innovator of therapies and programming for children with developmental & physical disabilities in Ra'anana, Israel. She is a former board member of SAR High School in Riverdale, New York and is a current board member of Lincoln Square Synagogue. Ms. Cohen lives with her husband in Manhattan and has two married, grown children in the NY area. She has a B.A. from Barnard College of Columbia University.
Ms. Cohen, a native New Yorker, played a pivotal role in planning this event and served as co-MC, delivering opening remarks.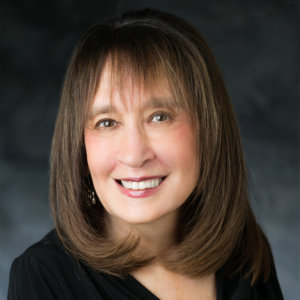 Vivian G. Bass was elected as Chair of the Board of Trustees of Jewish Women International (JWI) in July 2016. Ms. Bass has dedicated her career to improving the quality of life, independence and community inclusion and dignity of persons with disabilities throughout the Washington, D.C., area, nationally and internationally. She became the CEO Emeritus of The Jewish Foundation for Group Homes (JFGH) in June 2016 subsequent to serving for 30 years at the helm of the agency, which ultimately grew to 77 residential locations via a wide variety of models, two innovative transition youth programs, a staff of 260, and having $28 million in total assets. As JFGH continued to become a model for more than 25 communities over five continents, Ms. Bass travelled extensively, mentoring these communities wishing to emulate the JFGH Program.
Ms. Bass has presented at The World Congress on Disabilities in conjunction with the Paralympics, The National Organization on Disability (NOD), The American Association of Intellectual and Developmental Disabilities (AAIDD), The National Association of Social Workers (NASW), The General Assembly of The Jewish Federations of North America, The Jewish Council for Public Affairs (JCPA), The International Lion of Judah Conference and numerous others. She served as a board officer for Leadership Montgomery, Md. and currently is on the board of The Jewish Council for Public Affairs (JCPA). She was a founding board member of Potomac Community Resources (PCR), which evolved from the local Catholic Community. Ms. Bass is a Lion of Judah ("Woman of Valor"), the highest distinction internationally for Jewish women.
Ms. Bass played a pivotal role in planning this event, served as co-MC, delivering closing remarks.
Dr. Danielle Sheypuk promotes her very real message that people with disabilities are sexy, datable, educated, and glamorous – and that they are integrating more successfully than ever into the social scene. After an explosion of media attention when Dr. Sheypuk became the first model in a wheelchair to "walk" the runway at New York Fashion Week, Spring 2014, her impact on the disabled community and on the way society views this population has been tremendous and universal. Holding a Ph.D. in Clinical Psychology from The New School for Social Research in New York City, Dr. Sheypuk is widely regarded as a "sexpert" and leading commentator on the psychology of dating, relationships, and sexuality for people with disabilities. She has established a successful and innovative private therapy practice that employs Skype-based treatment, which she engineered specifically to make it easier for people with disabilities to attend sessions. Using her personal story as a central supporting example, including winning the title of Ms. Wheelchair New York 2012, Dr. Sheypuk has received positive responses from social media followers and media outlets around the world. As Yahoo! News stated, "Danielle Sheypuk, a psychologist, can rock a pair of Louboutins, regardless of her wheelchair, and is fighting the stereotypes and stigmas surrounding people with disabilities."
Dr. Sheypuk's approach to life and love as an urban-dwelling professional has been favorably compared to an episode of "Sex and the City." Media appearances have included segments on PBS, The New York Daily News, Upworthy, Huffington Post, The Daily Mail (U.K.), WCBS Radio, SiriusXM Doctor Radio, WNBC's Weekend Today in NY, WNBC's New York Nightly News, ABC News, Yahoo!, POPSugar, Cosmopolitan, Marie Claire, and Elle Magazine, among many others. In May 2015, Dr. Sheypuk appeared in her first TEDx Talk, originating from Barnard College at Columbia University. The topic, the changing culture of American sexuality and the mainstreaming of people with disabilities as potential romantic and sexual partners in everyday life, was the first of its kind to be presented at a TEDx event. Visit daniellesheypuk.com for more information and follow her on Facebook, Instagram, and Twitter @daniellesheypuk.
Dr. Sheypuk participated in the opening panel, "Living a Life of Leadership: Owning One's Disability" and co-facilitated small group discussions, 'Taking Charge of Your Sexuality.'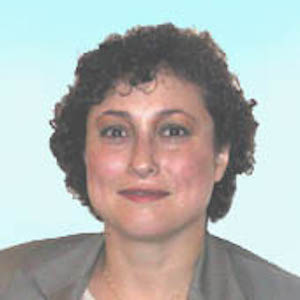 Ila Eckhoff, CPA serves on the Board of Directors of the Cerebral Palsy Foundation. As a Jewish woman with this lived disability, Ms. Eckhoff is a Managing Director at Blackrock and has over 30 years of financial services experience. She graduated from Brandeis University and has an MBA and CPA in accounting from Baruch College. She is a senior member of BlackRock's Investment Operations team responsible for Industry and Counterparty Management, representing Blackrock in industry forums and is on advisory committees at SIFMA, ISDA and IHS Markit.
Ms. Eckhoff participated in the opening panel, "Living a Life of Leadership: Owning One's Disability"and co-facilitated small group discussions, 'Taking Charge of Your Self-Advocacy in the World.'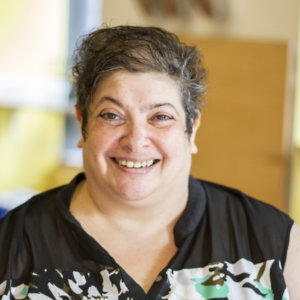 Amy Rosenfeld is a nursery school librarian at the Saul and Carole Zabar Nursery School at the Marlene Meyerson JCC Manhattan. She also works with other programs at the JCC, including 2s Together, afterschool classes, Story Time, and Havurah. Owning her learning disability, Ms. Rosenfeld graduated cum laude with an associate's degree at Endicott College, continued on to earn her baccalaureate degree, and then earned a master's degree in special education from Bank Street Graduate School of Education. Ms. Rosenfeld also has experience working in a preschool for children with autism. Through literature, puppetry and classroom leadership, Ms. Rosenfeld is an educator who understands and conveys that "we all have strengths and weaknesses – children need to know that it's okay to be who they are and shine in their own ways."
Ms. Rosenfeld participated in the opening panel, "Living a Life of Leadership: Owning One's Disability"and co-facilitated small group discussions, 'Taking Charge of Your Sexuality.'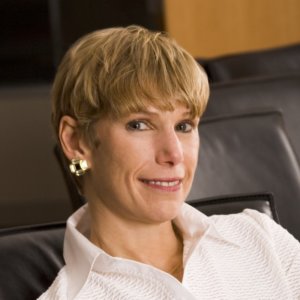 Lori Golden is Abilities Strategy Leader at Ernst & Young. She has non-visible disabilities and is the mother of young adults with non-visible disabilities. She's been with EY 20 years, driving efforts to build an enabling, inclusive environment for people of all abilities. Lori advises the firm's 1,000 member AccessAbilities professional network, leads initiatives to enhance accessibility in EY offices, processes and technologies, educates EY people on abilities issues and creates new recruiting and employment models. Ms. Golden helped build innovative programs including EY's Neurodiversity Centers of Excellence and We Care, equipping colleagues to support colleagues struggling with mental illness or substance misuse. She's won several internal awards for innovation, serves on the Board of Directors for several disability non-profits, and facilitates a Family Connections training class for the National Alliance on Mental Illness. Ms. Golden grew up in a Jewish household where giving back was a key value, and is a graduate of Harvard University.
Ms. Golden was the interviewee in "Spinning Our Stories Into Self-Advocacy: Interview of Lori Golden by Debbie Fink"; and then co-facilitated small group discussions, 'Taking Charge of Your Self-Advocacy in the World.'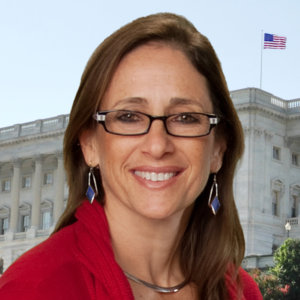 Debbie Fink is the Director of Community Outreach & Impact for RespectAbility, and this Series' Project Director. As a former Hillel Director, and having lived and worked in Israel for four years, she also oversees RespectAbility's Jewish Inclusion work. Ms. Fink, who managed an illness for 20+ years that was at times life-threatening, brings more than 15 years of diverse leadership experience in public health, education and arts programming to serve RespectAbility's mission.
An author, musician, dancer, and active in her Jewish community, Ms. Fink has written haggadot and dozens of scripts; performing, directing and producing Women's Seders, synagogue and Israel events and fundraisers – all incorporating education, music, movement, emotion and action. Ms. Fink's favorite is her Jewish Involvement Theater work, performed in the DC area, NYC, and Canada. As a recording artist, Ms. Fink's violin and vocals can be heard amidst her Jewish "Sisters in Song," on the Calliope CD All in Good Time. Ms. Fink is honored to bring her experience to RespectAbility, along with her lifetime commitment to empowering people with disabilities and her passion for the constructive impact volunteers can make in the world.
Ms. Fink oversaw and managed the event; interviewed Ms. Golden in "Spinning Our Stories Into Self-Advocacy;" and accompanied singer/guitarist Joanie Leeds on her violin.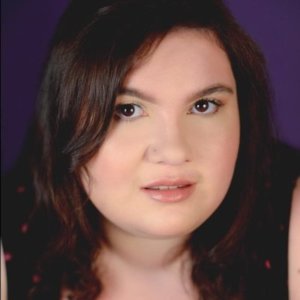 Rachel Kunstadt is a musical theatre writer (librettist/lyricist), playwright, theatre producer, artistic director, Jewish non-profit professional, and mental health advocate. Ms. Kunstadt is passionate about using the arts for mental health advocacy and is currently writing an autobiographical musical about her experience as a teenager with agoraphobia. Her work has been seen around NYC, at venues including Joe's Pub, 54 Below, Le Poisson Rouge, Dixon Place, and The Stonewall Inn. She works full-time at the Marlene Meyerson JCC Manhattan as the Program Manager for the Center for Jewish Living & Center for Israel, and the Assistant Director of Out at the J. Ms. Kunstadt holds a BA from NYU-Gallatin and an MFA in Musical Theatre Writing from NYU-Tisch. www.rachelkunstadt.com
Ms. Kunstadt led a presentation on mental health advocacy, entitled "Life Day! Choosing Life". She introduced her two performers who performed her song "Open the Door"; and then co-facilitated small group discussions, 'Taking Charge of Your Mental Health.'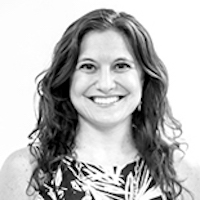 Allison Kleinman is the founding director of The Jack and Shirley Silver Center for Special Needs at the Marlene Meyerson JCC Manhattan. In her creation and spearheading of this department, Ms. Kleinman's focus has been on developing individualized paths for all people to connect to community and achieve their potential for independence. Among her premier initiatives are a workforce development program that provides services and support to job candidates with learning and communication challenges.
Ms. Kleinman has developed a unique and specialized social community called Connections for young adults with intellectual, physical, and developmental disabilities. Additionally, under her leadership, the Adaptations social community, for people in their 20s, 30s, 40s and beyond with special needs, has grown to serve over 500 participants, with more than 300 programs held every year. Prior to working with adults with developmental disabilities, she worked at United Jewish Communities in the area of organizational development. Ms. Kleinman received a B.S. in psychology from the University of Florida and a master's degree in clinical social work from Fordham University. She received her license in clinical social work as a result of her individual and group work with adults with autism and other developmental disabilities experiencing challenges with transitions and mental health issues.
Ms. Kleinman was the pivotal JCC Lead in co-planning the overall event and co-facilitated small group discussions, 'Taking Charge of Your Mental Health.'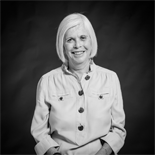 Eve Landau is the Director of the Marlene Meyerson JCC Manhattan's newly-created Joseph Stern Center for Social Responsibility. Ms. Landau previously served as the Founding Executive Director of Ma'yan. In its first decade, under Ms. Landau's guidance, Ma'yan became a nationally recognized resource in the areas of Jewish feminist ritual and women's leadership development. In addition, Ma'yan has been at the forefront of Jewish women's and youth philanthropy and in showcasing the work and talents of Jewish feminist artists. Ms. Landau has represented and presented the work of Ma'yan at national conferences including the General Assembly and CAJE as well as at synagogues and other local organizations.
Ms. Landau served on the board of Project Kesher. She is a member of Westchester Reform Temple where she serves on the board of Women of Reform Judaism. Before co-founding Ma'yan in 1993, Ms. Landau was Director of Community Relations at Westchester Jewish Community Services. An active community volunteer for many years, she served as a member of the Board of Education in Scarsdale, NY, and founded and directed The Child Care Association of Scarsdale, a school-based before- and after-school child care program. She was honored for her work with Ma'yan by US/Israel Women to Women on the occasion of their Silver Anniversary in the fall of 2004, and by Manhattan Borough President C. Virginia Fields, in July 2005.
Ms. Landau organized, spoke and led the final component, 'Taking Action! Get Involved in NYC's Civic Life!'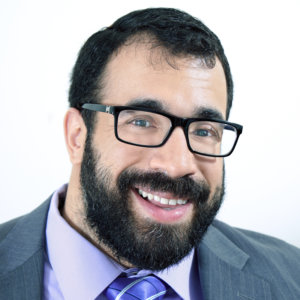 Matan A. Koch is a Senior Advisor at RespectAbility, a nonprofit organization fighting stigmas and advancing opportunities for and with people with disabilities. A longtime national leader in disability advocacy and a wheelchair user himself, he is on the front lines in RespectAbility's work on disability inclusion in philanthropy and nonprofits, Jewish outreach and impact, leadership, legal affairs and our Los Angeles work. Mr. Koch is a longtime leader in disability advocacy, and was a Senate confirmed Obama appointee to the National Council on Disability, for a term that ended in 2014. An inclusion expert, he has developed training and materials for many Jewish organizations, including Hillel International, the Union for Reform Judaism and Combined Jewish Philanthropies. He has also spoken and taught at law firms, and at Johnson & Johnson. He currently serves on the Advisory Council of Jewish Vocational Services in Boston, as their disability subject matter expert.
Mr. Koch facilitated small group discussions for male participants: 'Men-as-Allies'.
Collaborators:
This project was made possible by the generous support of the New York Women's Foundation (NYWF) and the Coca-Cola Foundation.