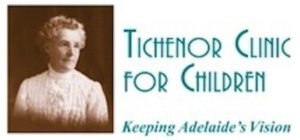 Long Beach, Calif., Oct. 19 – When talking about outcomes for children with disabilities, the conversation generally is bleak. It is no secret that many times success in life is heavily tied to one's education. For the people of Long Beach, California, it is no different. Why so? Long Beach is a city where 19 percent of the population is in poverty, the medium household income is lower than the national average; 29.2 percent of the population has a bachelor's degree or higher. This means that people without education in Long Beach are some of the poorest in the city.
As for the youth, students with disabilities in Long Beach lag behind their counterparts in high school graduation, as well as higher achievement attainment. With a higher student to teacher ratio and lower than average test scores, the Long Beach community is worse off educationally than the state of California, as well as schools across the nation. However, having a disability is not a self-fulfilling prophecy. With early intervention, children with disabilities can, and do, succeed.
Finding a Solution: The Tichenor Clinic for Children
Founded in 1926, the Tichenor Clinic for Children has its foundation in helping youth with disabilities succeed, being the proprietors in opening the first school in Long Beach for children with disabilities. Named after Adelaide Tichenor, an early advocate for children with disabilities and a civic leader, Tichenor had an interest in helping children with chronic orthopedic disabilities, such as scoliosis and kyphosis. Born with a clubfoot into a wealthy family in Long Beach, Tichenor recognized that children of lower economic status were unable to receive the same services that they needed for their own disabilities. Wanting to make a lasting impact, Tichenor left an endowment that would eventually lead to the opening of the Tichenor Clinic. Additionally, some of Tichenor's other accomplishments include founding Long Beach's first library and its first women's organization.
The Tichenor Clinic's mission is to maximize children's abilities by providing access to rehabilitative and enrichment services. Priding itself on being a "safety net" for children with disabilities and their parents, the Tichenor Clinic provides gap coverage for children between the ages birth to 18, until a child can get to their permanent medical center. The Tichenor Clinic accomplishes these goals by providing early intervention and a multitude of therapy programs and related specialists to service the more than 7,000 children requiring rehabilitative and development enrichment services in Long Beach. The Tichenor Clinic provides access to care for primarily low-income individuals, around 95 percent being below the poverty line and on Medi-cal.
Children who apply and are accepted to receive care at the Tichenor Clinic receive six months of intervention and services. Continuing the care that the Tichenor Clinic was founded on, the orthopedic program provides assistance to children who are uninsured, underinsured or without access to care: a population that makes up 99 percent of the children who use the Tichenor Clinic's services. The orthopedists partner with the neighboring Miller Children's hospital in order to evaluate and treat bone, joint and muscle pain.
In addition to orthopedic care, the Tichenor Clinic also provides several types of therapy services, including occupational, physical and speech-language therapy programs. These programs help children develop their social, motor and language skills to put children on the track to healthy development. The Tichenor clinic also has a swim program for children with developmental, musculoskeletal and neurological limitations.
A Focus on Early Intervention
One of the backbones of the Tichenor Clinic is its focus on early intervention. The Tichenor Clinic's development program, for children ages 18-36 months old, works with parents to help children build social skills to prepare them for school, and interactions with their peers. Within the early intervention program, children 18 to 36 months old receive therapy from a multidisciplinary team, catering specifically to the needs of the child. Unlike with older children, toddlers receiving early intervention can stay as long as the therapist think is needed. This program is especially important for the fact that if not addressed, early problems can easily become lifelong chronic conditions, and ultimately blockades in education and job attainment.
The Tichenor Clinic not only invests in children, but parents as well. The Tichenor Clinic provides parents with a support group, both in Spanish and in English, to help parents become advocates for their children. As 41.7 percent of people who call Long Beach home are of Hispanic or Latino origin, it is important for the clinic to be able to service the community that they are a part of. For parents that desire to learn more, the Tichenor Clinic partners with the Learning Rights Law Center, to provide a more in-depth workshop for parents with a curriculum based in advocacy. The goal of providing these services is that parents will become more aware of the resources available to them and understand their educational rights and responsibilities.
By investing in the whole child, as well as their parents, the Tichenor Clinic has effectively invested in their futures, and this is echoed by the community. In the past ten years, the clinic has more than doubled its annual visits, and seen its annual volunteer hours grow from 500 to more than 5,500. Through 90 years of providing early intervention services, therapy sessions and teaching parents how to become advocates for their children, the Tichenor Clinic has become a pillar for its community.
LEARN MORE ABOUT RESPECTABILITY'S LONG BEACH COMMUNITY OF PRACTICE