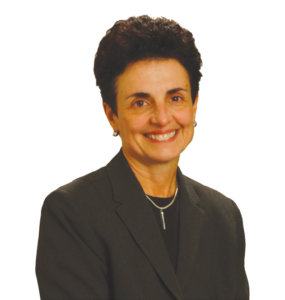 Rockville, Md. Sept. 28 – Cutting out and then appearing back on the screen, a warm face framed with brown hair and glasses: the President and CEO of The New York Women's Foundation, Ana Oliveira. She skyped in to discuss, with RespectAbility staff and Fellows, her decades of work as a champion for women in New York City and how her foundation is broadening its definition of diversity by the day.
"Philanthropy is aware of poverty and we're very aware of the disinvestment in women in general, but were not so equally aware [of] older women, the LGBTQ [community] and disability," said Oliveira. "So [the foundation] in the first three years, we said 'how can we be more aware'?"
Oliveira originally grew up in Sao Paulo, Brazil and received her Masters of Art from the New School for Social Research in Medical Anthropology.
Prior to her current position at the New York Women's Foundation, she spent seven years working as the executive director at the Gay Men's Health Crisis. Following this she worked as the director of community based programs for the Samaritan Village, The Osborne association and in both Kings County and Lincoln hospitals.
Oliveira has had an extensive career working both with nonprofits as a philanthropist and more specifically as an advocate for disenfranchised people in New York. But for the passed decade her life has been dedicated to the empowerment of women.
Most recently, Oliveira, through the New York Women's Foundation, is setting her sights on criminal justice reform. She iterated to the RespectAbility team that women are spending a lot of time in New York Cities' local jails simply because they cant make bail.
"I think there is incredible opportunity for very deep shifts for how philanthropy can grow and change," said Oliveira. She sees it as her duty, as a philanthropist, not to reproduce the stigmas and biases that are perpetuated in everyday society but, instead to use her work to try to abolish these prejudices.
"Philanthropy means love of humanity we are the best field to break away from those biases and that is something I think we have a great opportunity to grow," she said. "We need to take risks."
JOIN OUR TEAM!
RespectAbility is a nonprofit organization fighting stigmas and advancing opportunities for and with people with disabilities. Learn more about the National Leadership Program and apply for the next cohort! Contact [email protected] for more information.
ALL FELLOWSHIP OPPORTUNITIES
LEARN MORE