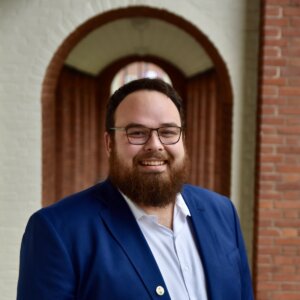 In the disability community, we know that mental health-related disabilities are disabilities. It still feels like the rest of the world has yet to catch up. As a person of faith myself who has mental health-related disabilities along with fellow family members, I have wondered why this identity disparity existed between mental health conditions and disability.
I believe a lot of it has to do with a continued investment in the mind-body separation. This concept has deep religious and philosophical origins that I would be happy to nerd out about with anyone over Zoom coffee sometime. The mind-body separation contends that the mind and the body are separate entities from one another. Many of us subconsciously buy into this philosophy whether we know it or not. We go to school to train our minds, not our bodies. We go to the gym to train our bodies but not our minds. The disability community has known from the beginning that this separation is simply not real. When many of us have a stressful day, it manifests as pain in our bodies. Or if we are having tremendous pain in our bodies, our mental health suffers.
Another reason why physical disabilities are easier for the public to recognize as a disability has to do with the distinction between apparent and non-apparent disabilities. Apparent disabilities often bear markers of difference that are easy to spot. These would include folks who use assistive devices like wheelchairs, canes, walkers, and prosthetics, as well as folks with Down syndrome or cerebral palsy. Non-apparent disabilities are harder to spot. These include chronic pain, autism, dyslexia, ADHD, and mental health conditions such as depression, anxiety, bipolar, schizophrenia, borderline, dissociative identity, and post-traumatic stress, to name a few. Non-apparent disabilities are harder for the general public to conceptualize as a disability because people with these disabilities generally conform to the widely held view of what is a "normative" body.
It is essential for us as faith communities to do the work of creating spaces of inclusion and belonging for congregants and community members with mental health disabilities. To begin this work, it is helpful to start by disrupting the belief in mind-body separation and dedicating time to educate ourselves more about non-apparent disabilities. In taking those actions, we will be better able to support our own mental health needs and the needs of those around us.