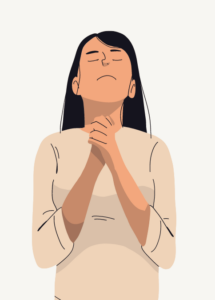 Ben Spangenberg is the Senior Manager of RespectAbility's National Leadership Program. Ben was born with Spina Bifida in Long Beach, California in 1981. His mother had amniocentesis, but the test got switched and his development was seen to be within the 'normal' range. They did not confirm his diagnosis until his mother went into labor. Ben's doctors immediately threw his parents suggestions on how to take care of a child with disabilities. Ben said, "The doctors firmly suggested that my parents leave me at the hospital so the state could take care of me. My parents said, 'no way' and raised me as much as possible like my brothers and sisters." This was a common conversation between doctors and parents of children with spina bifida then.
According to Amy Kenny in her book "My Body is Not a Prayer Request: Disability Justice in the Church," 67% of people feel uncomfortable talking to a disabled person. This manifests when a nondisabled person offers to help a disabled person, assuming disabled people cannot live independent lives.
Ben and a few of the Spring 2023 Fellows agreed to share their experiences when nondisabled people ask to pray over them. People often have good intentions, but this does not excuse the impact of this act on the person who is prayed over. Each person interviewed comes from a Christian background where one of the core teachings is that all individuals are created in God's image and reflect the divine.
Ben is a wheelchair user who deals with ableism in his day-to-day life. Ben was a preschooler the first time someone asked to pray over him. Ben said he was so young it did not affect his perception of himself or his disabilities. When Ben is approached by someone who wants to pray over him, his initial thought is, "Why are they bothering me? I probably have a better life than they do."
Ben recalled a time when he was at happy hour waiting for his husband, Justin, to finish a campaign event. An individual approached Ben and started asking about his disability.  Ben gladly answered their questions. Then this person asked to pray over him. Ben said, "Sure, but it is not necessary because I have a really good life." This person said their prayer, and only left Ben alone after they realized he was part of the LGBTQ+ community. This person didn't leave him alone because of his disability, but because they did not approve of his LGBTQ+ identity. Ben felt it would have been a different interaction if they had known all Ben's identities prior.
Maddie Jones, a RespectAbility Fellow, said, "I get really uncomfortable when people want to pray over me. As I grew up, I began to recognize it as unconscious ableism." This seemingly small act leaves individuals feeling wrong in their own body. While some individuals with disabilities will take time to have a conversation about the complexities of "praying over" disabled people, they should not be required to do this for strangers. This act of "kindness" disregards the full and beautiful lives individuals with disabilities have.
One Sunday morning, toward the end of Ben's college experience, two pastors whose daughter was around Ben's age approached Ben. They asked if he had just come from church, to which he said he had just come from his Unitarian church. The pastors told him, "Someone in your condition needs to go to a bible-based church, so you can be saved because your religion isn't going to." Ben came to the opinion that it is not cool to tell people how to live their lives.
Ben said he has been too nice to individuals who ask to pray over him. He said, "These interactions are bothersome … very uncool, and rather disrespectful." Ben mentioned it is impossible to know what a stranger is going through. The reverse is also true. "Even though somebody may look like they are having a lot of problems, it doesn't mean they are."
Audrey Bayne, a RespectAbility Fellow noted, "I do have strangers that ask to pray over me for healing. While they usually come from a place of kindness, I always try to take a minute and explain that my disabilities do not take away from my humanity or my relationship with God. Instead of praying over me for healing, I ask them to instead find some time to reflect and pray about how they can be more inclusive towards all of God's children, people with disabilities included."