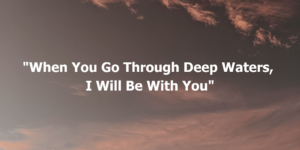 As the program manager of the Minneapolis Jewish Community Inclusion Program for People with Disabilities for 13 years, I was invited to speak about the program at numerous Jewish community events. I spoke about changing attitudes and fighting stigma to advance inclusion. Following many presentations, someone from the audience waited to speak to me, waiting in the back of the line. Their question was always the same. "Do you include people with mental illnesses in the inclusion program?"
I saw hope in their eyes. But the inclusion program focused solely on disabilities. I gently explained that mental health wasn't part of the program's purview. The hope of finding acceptance and spiritual support faded as they turned away, rejected by the Jewish community. Even the inclusion program excluded them.
The program excluded me, too. I am neurodivergent. I was diagnosed with ADHD, depression, and anxiety disorder in my early 40s. These conditions have been a part of me my whole life. Once I began the process of understanding the diagnoses and working with mental health providers, I leaned into spirituality and my community, and found support and comfort there.
When I was writing my book, "From Longing to Belonging: A Practical Guide to Including People with Disabilities and Mental Health Conditions in Your Faith Community," I was determined to explore the relationship between faith communities and mental health and wellness. It is one of my favorite chapters in the book, addressing a need for spiritual connection, community and giving readers agency to think more deeply about supporting people with lived experiences.
I met Dr. Mark Salzer, a professor and former department chair in the College of Public Health at Temple University, when he led a workshop at my synagogue on mental health and wellness. He was the principal investigator and director of the Temple University Rehabilitation Research and Training Center on Community Living and Participation for People with Serious Mental Illnesses. As part of his work, he conducted a study on mental health and wellness and the importance of faith community engagement.
Researchers determined that 77% of people with serious mental illnesses say that going to religious events and ceremonies are important to them, and of those, 58% said that they would like to increase participation. Spirituality and making meaning are important to mental health and wellness, creating opportunities for social connections, and aiding one's recovery.
Faith-based communities, religious congregations, providers, and mental health organizations can access excellent free resources from Dr. Salzer's team on their website.
Reverend Hollie Holt-Woehl, PhD was called to the mental health and wellness ministry during her Clinical Pastoral Education (CPE) internship. She wrote her doctoral dissertation on congregations and people with mental illness, and teaches seminary students about this key aspect of ministry.
Reverend Holt-Woehl sat for an interview with me. She said, "Stigma follows people with mental health conditions. Many people with lived experience think, 'I should know better. I should be able to control my own destiny.' However, once people share their stories and get supportive responses from their faith communities, it frees them to be who they are."
People are reluctant to talk about mental health because of perceived and real concerns about prejudice and discrimination. Yet individuals and families often turn to clergy before seeking other resources or forms of support.
"Belonging is the reason we need to do better," Reverend Dr. Holt-Woehl said. "Many people I speak with who have a mental health condition tell me 'I feel like I'm the only one. Alone. No one understands."
Leslie Laub is a psychologist and passionate advocate of including people with mental health conditions in faith community life. Leslie and I have collaborated on many faith community inclusion trainings, and she encouraged me to broaden my scope to include people with mental health conditions.
Leslie defines stigma as a sign of disgrace or discredit that sets a person apart. She said, "People with mental health conditions often feel a sense of shame, worthlessness, embarrassment, and self-stigmatization. Some people won't seek medical help, fearing negative responses from people at home, in the community, and at work."
How can congregations become caring communities for people with a mental health condition? Reverend Dr. Holt-Woehl said, "It starts with people acknowledging their own experiences with anxiety, depression, fear, and uncertainty." This is where congregations must make the decision to support people. "Be aware. All of a sudden you will see people who are experiencing a mental health crisis. We can see where someone may be struggling and needs your support. This is the measure of how we care for people."
Matan Koch, Senior Policy Advisor at RespectAbility, offered additional guidance to faith communities. "It may be that the faith community has the resources to help a person solve some of the underlying challenges in their lives," said Koch. "That is an expression of the organization's mission to support its congregants, and is usually done confidentially by clergy and staff. On the day the person shows up at the faith community or an activity, however, they are not a problem to be solved, just a person who wants to participate."
The isolation and increase in people experiencing mental health conditions are a direct result of the pandemic. Many mental health providers are so busy they have closed their practices to new patients. There is a shortage of some medications and people who rely on them have to wait days or weeks for their pharmacy to get a shipment.
Where better than a faith community to be a place of support, spiritual connection, encouragement, and belonging for people living with a mental health condition? Let the words found in Isaiah 48:2 be your guide. "When you go through deep waters I will be with you."