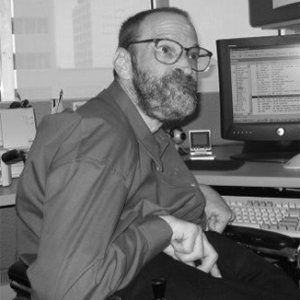 I interviewed Neil and Denise Jacobson, following a Jewish community screening of the film, "Crip Camp." They were featured in the film along with Neil's childhood friend, Judy Heumann, of blessed memory.
Neil was a child of Shoah (Holocaust) survivors. Neil described his father as "the happiest, friendliest, most easy-going guy I have yet to meet. His attitude was that if he could survive the war, he was going to be happy."
Neil loved life. His joy was contagious, rooted in a deep reverence for life and wonder at the miracle of survival. Neil's love of life was clearly intertwined with his love of Judaism. The Torah tells us to choose life.
Neil helped to create the National Council on Independent Living. He developed a training program for disabled people to become computer programmers. Neil worked in the Clinton administration on the President's Committee on Employment for People with Disabilities and chaired the World Institute on Disability. He was a leader on the Union for Reform Judaism's Disability Initiative and served on the board of trustees of his synagogue, Temple Sinai. He also served on RespectAbility's Board.
Neil helped to pass the Americans with Disabilities Act. The experience of seeing the world transform in his lifetime – to live that kind of miracle, not unlike his father, and to know such victories can be won infused Neil with hope and momentum.
Neil lived fully. He said it was important not only to work hard for the world we want to be in, but to spend time together in community just having fun. In those spaces, glimpses of a better world also emerge. We can't just work to remedy yesterday's sorrows. We must fight for a world of joy, like the glimpse of that utopia which existed at Camp Jened.
Neil's favorite phrase was "Go! Go! Go!" He meant go enjoy life and go about making the world better, and he certainly did that. May his memory be a blessing.