Developing leaders means that we model the practice of training and empowering the next generation of leaders in disability advocacy across our pillars. This includes investing in our staff through professional development and building new pathways for employee recognition and advancement. We also created new policies to shape a workplace environment that centers equity and inclusion. In 2022, RespectAbility trained 34 Apprentices and ran three Labs for 52 disabled entertainment professionals. More than 400 people have graduated from one of our pipeline programs since 2013.
Watch the recording to learn from members of our Staff, and alumni of our pipeline programs, about our work in this area, and our vision for the coming years.
Speaker Bios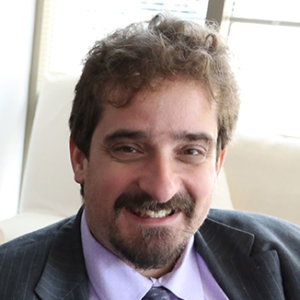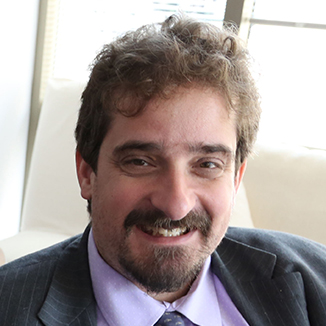 Ben Spangenberg (he/him) is the Senior Manager of RespectAbility's National Leadership Program where he recruits and trains talented young leaders for careers in public policy, advocacy and media. Spangenberg was previously RespectAbility's Special Assistant to the President and was responsible for scheduling appointments and travel for the president, coordinating monthly Board updates and assisting with the day-to-day administrative operations of the office. He also assisted with RespectAbility's democracy work, spending several weeks in Iowa and New Hampshire interviewing presidential candidates. He met 100 percent of the 2016 candidates on both sides of the aisle, educating their campaigns on the importance of not only ensuring accessibility of events and materials but also creating thoughtful policies for helping people with disabilities achieve employment goals.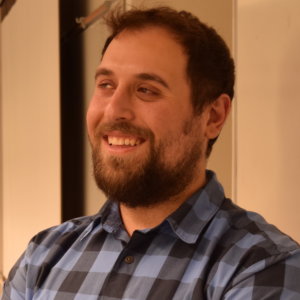 Rostom Dadian (he/him) is a Policy Associate at RespectAbility. As a Policy Associate, Dadian will work to support the policy team by assisting with tracking and responding to state and federal legislation, reaching out to public and private partners as requested by senior staff, and helping with meetings to advance policy and legislation that enhance the lives of people with disabilities. Prior to joining RespectAbility's Staff, Dadian was a Policy Apprentice and Fox Fellow. Alongside his cohort, Dadian co-produced the inaugural Fox Family Foundation Vision Fair, sponsored by RespectAbility. The fair provided eye screenings for the community, along with other information and resources for the blind and visually impaired.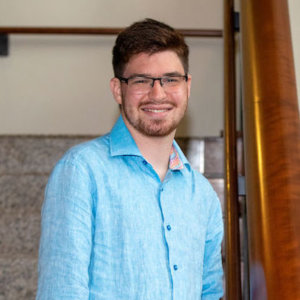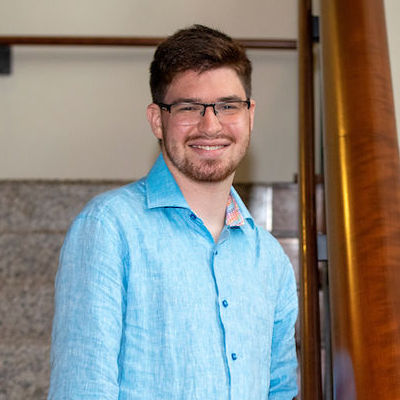 Jake Stimell is the Disability Training and Consulting Bureau Associate at RespectAbility. In his work, Stimell recruits, trains and places leaders with disabilities as speakers with the Disability Training and Consulting Bureau. He connects talented speakers to organizations (nonprofits, corporations and educational institutions) seeking disability training. Stimell initially joined RespectAbility as a Community Outreach & Impact Fellow in RespectAbility's National Leadership Program. Stimell graduated from Franklin & Marshall College in May 2020 with a BA in Psychology and a minor in Sociology. Through a college fellowship, Stimell worked in disability advocacy at the Invisible Disabilities Association, where he played a significant role in the introduction of disability legislation in New York, Pennsylvania and Alabama. In addition to his work with the IDA, Stimell has experience in partnership and foundation research as well as leadership experience at the Link20 National Leadership Program.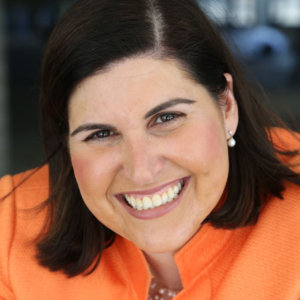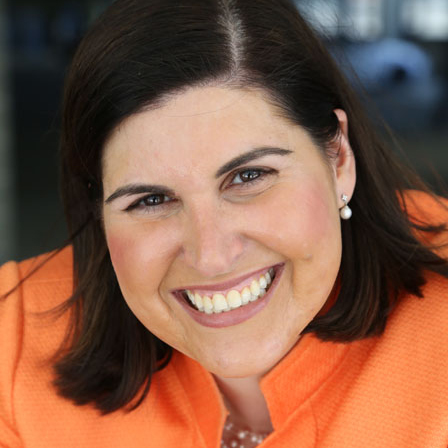 Lauren Appelbaum is the Senior Vice President, Communications and Entertainment & News Media, at RespectAbility. As an individual with an acquired nonvisible disability – Reflex Sympathetic Dystrophy – she works at the intersection of disability, employment, Hollywood, and politics. From entertainment professionals to presidential campaigns, journalists to philanthropists, she conducts trainings on the why and how to be more inclusive and accessible. A big part of Appelbaum's work is to increase hiring initiatives of people with disabilities behind the camera and to enrich the pool of disabled talent in Hollywood by connecting them to those who can assist with their careers, both on the creative and business sides of the industry. She is a founder of RespectAbility's Entertainment Lab and Children's Content Lab, both with goals of building the disability community within the entertainment industry and connecting Lab Fellows to opportunities behind the camera as writers, directors, and in crew positions. She is a recipient of the 2020 Roddenberry Foundation Impact Award for the Entertainment Lab. This work helps increase diverse and authentic representation of disabled people on screen, leading to systemic change in how society views and values people with disabilities.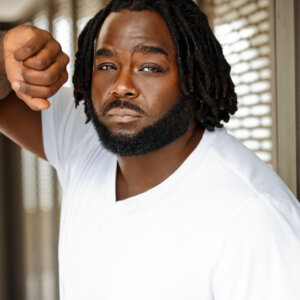 Harold Eugene Catron Jr, better known by his stage name Harold Foxx, is a writer, filmmaker, comedian, and actor who happens to be Deaf. Originally from Memphis, Tennessee. Harold attended Gallaudet University in Washington, D.C. He resides in Los Angeles, California, and created "The Harold Foxx Show," an online series of comedic video sketches currently available on various social media platforms. Best known for his stand-up comedy, Harold has performed at iconic venues such as the Crow Comedy, the Laugh Factory and Flappers Comedy Club, as well as in major cities across the nation. Harold also recently performed in the Palm Springs International Virtual Comedy Festival 2020. Harold was involved in numerous film, television, and stage productions including "The Actor Whisperer," "For My Woman," "Audism Unveiled," Deaf West Theatre and Pasadena Playhouse "Our Town," Playwrights Horizons' "I Was Alive With You" (NYC Off-Broadway Production), National Theatre of the Deaf 2020 Online Playwrights Convening. He also wrote, produced, directed, and acted in "Smell the Nature" for 2021 Easterseals Disability Film Challenge. Harold was selected for a competitive fellowship for the 2021 RespectAbility Lab for Entertainment Professionals with Disabilities. Currently, Harold is training with The Groundlings, an improvisation and sketch comedy theatre & school based in Los Angeles. Harold serves as Associate Producer on Orange Kite Productions' feature documentary Being Michelle. Harold also serves as an Art Education Teaching Artist for Deaf West Theatre and was Post Production intern for a comedy and romantic feature film Something from Tiffany's by Amazon Studios.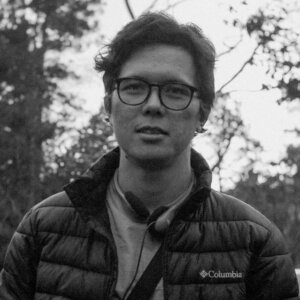 Born in Texas and raised in New Mexico, Sheridan O'Donnell is a Korean American writer-director based in Los Angeles. He is also low-vision and a disability advocate. His feature debut LITTLE BROTHER stars JK Simmons, Daniel Diemer (THE HALF OF IT) and Philip Ettinger (FIRST REFORMED). The film was inspired by his late friend who died by suicide and premiered at the 47th Atlanta Film Festival this year. In 2022, O'Donnell was selected for the Inevitable Foundation's Elevate Collective for disabled writers, as well as a fellow of the RespectAbility Lab.  In 2018, his short A PICNIC TABLE, AT DUSK premiered at the 37th Vancouver International Film Festival. His short WOLFF'S LAW premiered at the Brussels Short Film Festival in 2015 and also screened at Holly Shorts.  As a multiracial, disabled filmmaker, his work explores family, identity, and human connection—character-driven traumedies that swing between moments of catharsis and humor.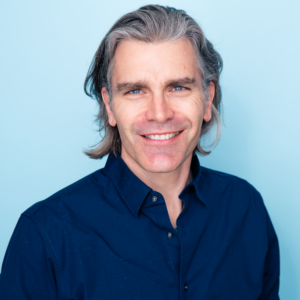 Matt Opatrny is an award-winning playwright, TV writer, performer, and teacher. He wrote eight episodes of DreamWorks' preschool series "Not Quite Narwhal" soon to premiere on Netflix, and numerous episodes of two kids' podcast series from Moonbug Entertainment out on Spotify. He is head writer of "Daisy Bees," a soon to be released live-action pre-K series about the wonders of our interconnected world. Matt writes stories that celebrate differences and elevate kindness, compassion, and thoughtfulness. He is visually impaired and is currently developing a preschool animated series with a visually impaired protagonist that introduces kids to mindfulness meditation. As a playwright, he has won multiple awards including the 2018 New York Innovative Theatre Award for Outstanding Play for "The Snow Queen" (for children and family audiences, based on H.C. Andersen). His eleven full-length plays have been performed in New York City, across the country, and on international tours. He has taught numerous workshops to students from elementary school to university graduate level, earning a Special Commendation from the Kennedy Center American College Theatre Festival. He was a co-founder of Blessed Unrest, an award-winning physical theater ensemble based in New York City. As a performer, he has recorded numerous audio description voiceovers, appeared extensively Off-Broadway, on international tours, and on stage at The Moth storytelling events. He is a graduate of Clemson University, was selected as a 2022 RespectAbility Lab Fellow, and owes much of who he is to the sea turtles of Costa Rica.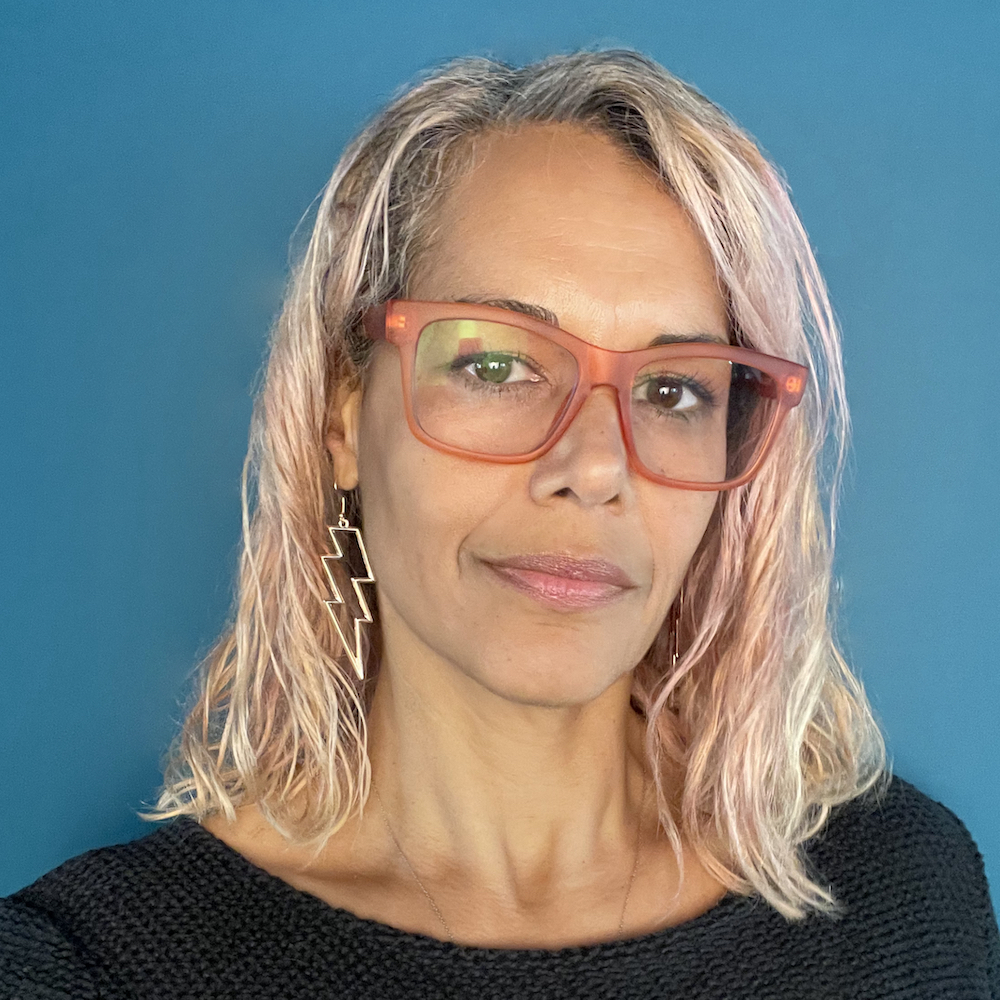 Diane Wright is a filmmaker and media consultant with RespectAbility. She collaborates with filmmakers, production companies, and studios to create authentic, inclusive, and respectful representations of historically excluded communities. Diane brings lived experience as an Afro-Caribbean, biracial, invisibly disabled Canadian-American along with advanced degrees in narrative and behavioral studies. After learning she's autistic with ADHD, she founded Autastic.com providing resources and community to adult-identified autistic people of colour and their allies.